With the Crazy Mortgage Rate Fluctuations Should You Buy Now with an Intent to Refinance Later?
Posted by Vickie Davies on Monday, April 3, 2023 at 4:45:42 PM
By Vickie Davies / April 3, 2023
Comment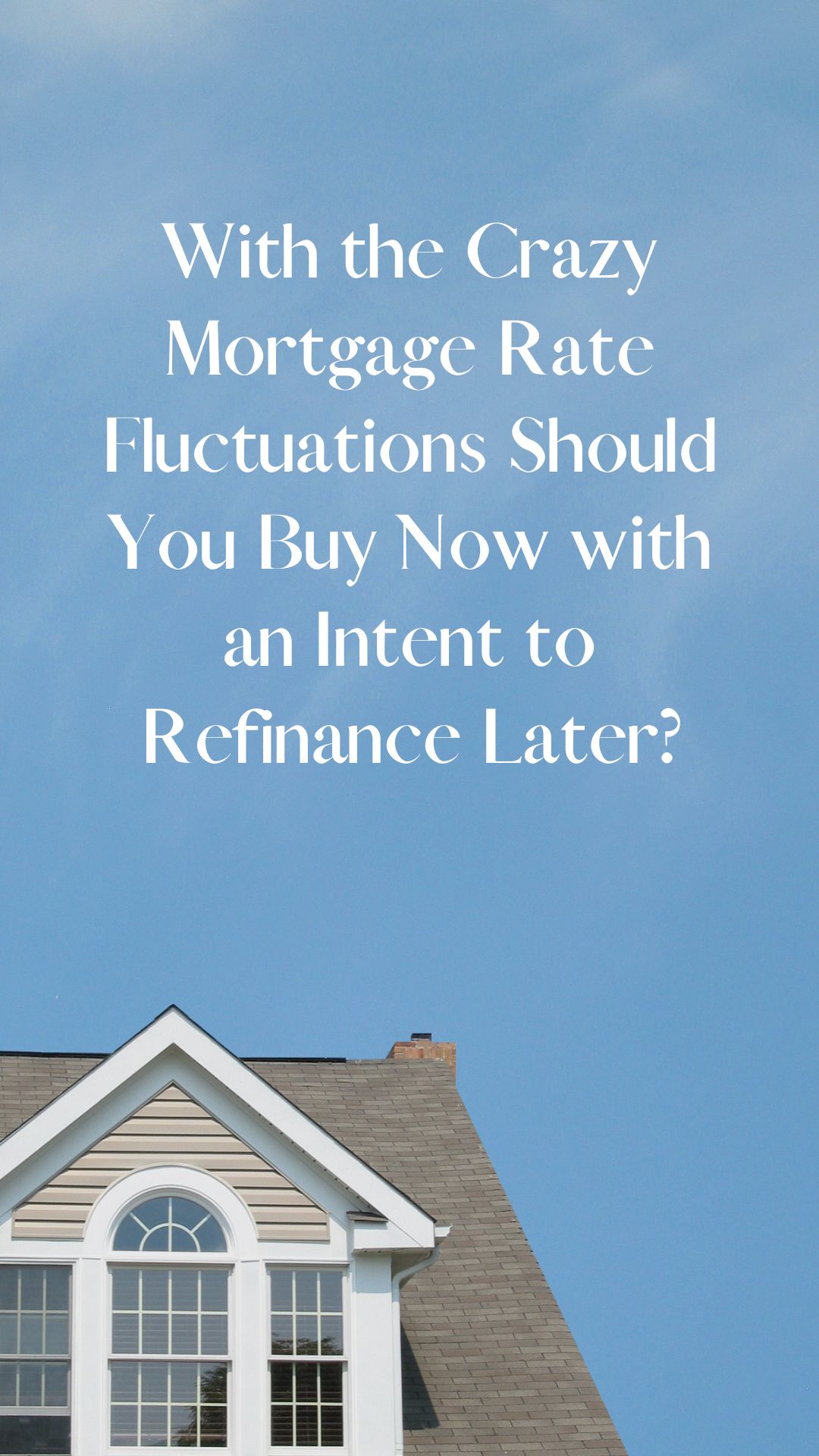 Granbury home buyers are interested in purchasing a Granbury area home for several different reasons. Homeownership comes with many benefits including building wealth and being able to customize a living space to fit your needs. But as mortgage rates increase some potential Granbury homebuyers are considering the idea of taking on any mortgage they could qualify for just to get into a home with the strategy of refinancing into a better loan later.
Is this a good strategy to take on? Or is it a bit too risky? Should a Granbury home buyer purchase a home just to get into one and rely on being able to find better mortgage terms in the future?
Where mortgage rates have been currently
Mortgage interest rates climbed much higher than expected by financial experts as the Fed tried to combat inflation. The 30-year fixed-rate average is around 6.9% right now as compared to about 3.8% at this time last year and last year's number was after a pretty significant increase in itself.
Just in the short time that 2023 has been around, mortgage rates have risen, then fallen, and then risen again, and now have fallen slightly. Predicting where mortgage rates are headed next is becoming increasingly difficult. There are varying different economic factors affecting the mortgage market right now. Reading predictions about mortgage rates is all over the place right now.
Does It Make Sense to Take Out a Mortgage with Expectations to Refinance?
Some people hoping to purchase a home right now are being met with a higher cost to purchase a home than is ideal for their personal budget. Though it may stretch them thin to purchase a home at today's prices and rates, some buyers continue with their purchase efforts in hopes to get better mortgage terms later on.
But how much would a mortgage interest rate need to drop to make this a smart and beneficial plan for a Granbury homebuyer? For a strategy of refinancing to make a home purchase more budget-friendly mortgage rates may never decrease enough to balance things out.
The thing about refinancing a home purchase is, it has to make financial sense. Meaning it has to actually save the homebuyer money. In most cases, this would mean a buyer would need to be able to benefit from at least a full 1% interest decrease in their current mortgage loan. Some financial experts are forecasting that this number may be closer to 2% when factoring in the current costs of living.
But for each individual buyer to determine if a refinance is worth the added loan time and closing costs of taking out a new loan, it really depends upon the mortgage loan itself. It would depend upon the total amount borrowed, the loan terms being traded, and the equity gain in the property itself.
Dont Forget to Factor in Fees and Closing Costs
Sometimes when refinancing a home Granbury homeowners can see the promise of a lower loan payment, but forget to factor in loan fees, closing costs, and the possibility of extending the life of the loan. These costs play a role in how much money truly is saved with a refinance.
Purchasing a home is one of the best investments Americans can make in their lifetime. But it is only a smart purchase if it is a truly affordable one. Financial experts in a majority of cases will advise that a potential buyer holds off on purchasing a home if a refinance will need to be essential to retain ownership in a few years.
For more information on buying or selling homes in Granbury please contact us any time.