Why You Should Never Waive the Home Inspection
Posted by Vickie Davies on Monday, September 28, 2020 at 12:17 PM
By Vickie Davies / September 28, 2020
Comment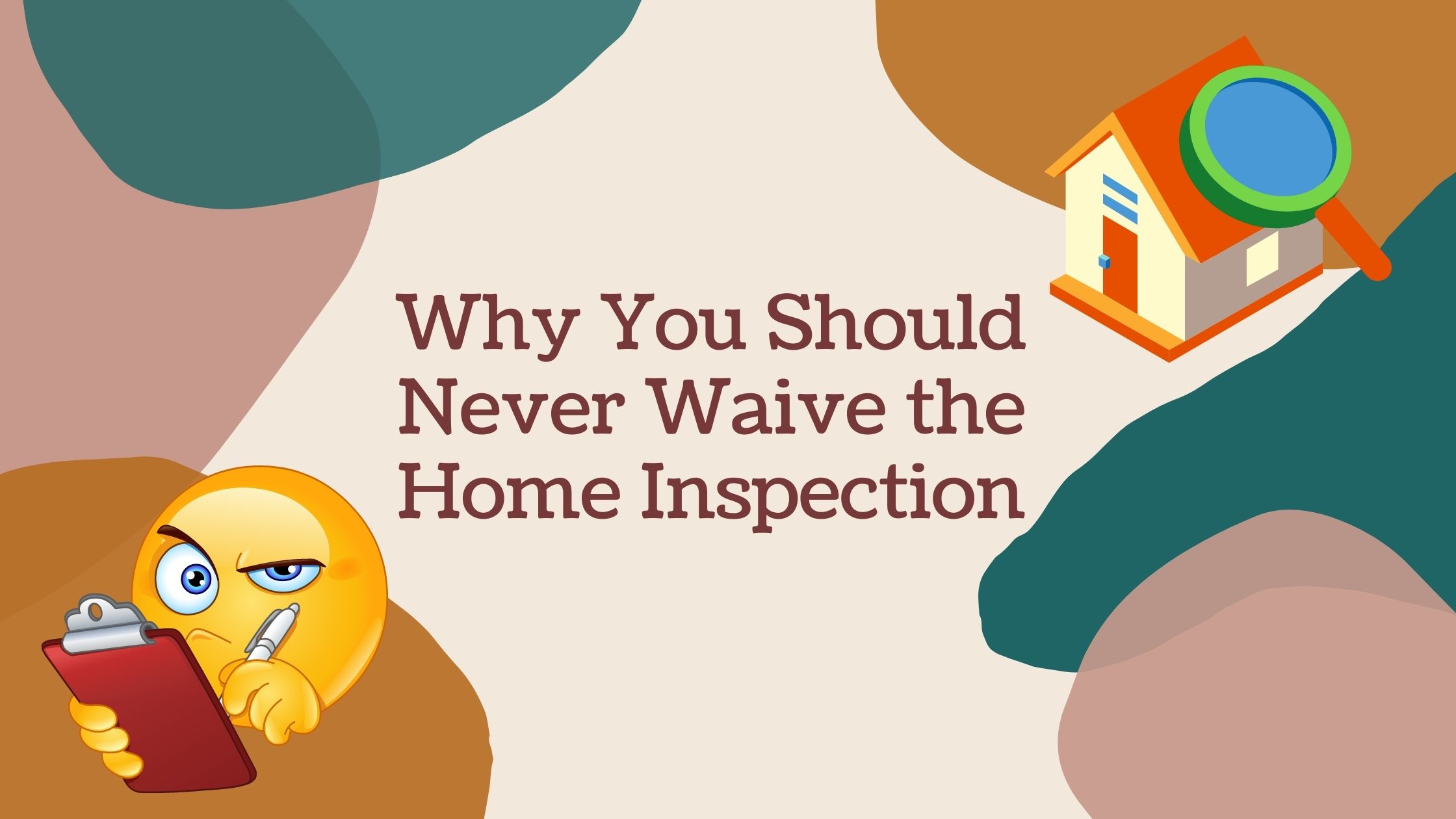 A home inspection is one of the most crucial parts of the home buying process. Waiving the inspection contingency on a home is being done more and more in very hot housing markets to give buyers an edge over other buyers making an offer on the same home. Unfortunately, buying a home without first getting an inspection is akin to purchasing a used car off of Craigslist without taking it for a test drive.
Smart home buyers and real estate agents know the importance of including the inspection contingency in an offer. If they get rejected for including it they know that another home will come along. They also know that they will be paying the fee for the inspector and that hiring the right inspector is well worth the cost.
What an Experienced Home Inspector Provides
A qualified home inspector with ample experience is going to comb every area of the property that is visible and accessible in search of: any safety and health concerns, repairs that need to be made, whether repairs and upgrades were done properly, etc.
The areas that get checked out include important structural elements like the roof, foundation, walls, windows, doors, insulation, basement, crawlspace, and attic. Other important areas include the electrical, plumbing, heating/cooling system, appliances, ventilation, and evidence of pest problems.
Once the inspector has finished looking carefully at the property they will provide a written comprehensive report providing details of any issues with the property.
Waiving the home inspection means you have no recourse if something is not right once you move in. We've had buyers waive the home inspection, and they have a right to do so, but if something comes up after closing, the buyer is responsible for it and those issues can be costly.
Additional inspections?
Sometimes an inspector will recommend an additional inspection from a specialized professional. This might be someone that is well-versed in roofs, foundations, septic systems, or pest issues. It is highly advisable to have this inspection done even though it can add several hundred dollars to the overall inspection costs. But here's an example from a previous home buyer where it would have been prudent to conduct the extra inspection:
A homeowner put in an offer to purchase a home with a septic tank. The inspector recommended an additional septic inspection but since this inspection was about $600 and the seller promised the tank had just been pumped, the buyers declined the second inspection and moved in any way. 3 months down the line the septic tank failed and flooded the house. Further examination showed the tank was old and never had been pumped. IT cost the homeowner $12,000 to repair and replace it, something they could have avoided if they chose the additional inspection. At this point, it was buyer beware and they couldn't go back to the seller.
You can see why having an inspection is really the best way to buy a house. This is a large investment, probably one of the biggest you'll ever make; it only makes sense to understand as much as you can about it.
How to Find a Great Home Inspector
Your real estate agent, of course, will have a few inspectors that they recommend. You can always choose to research and find an inspector on your own. If you choose to pick an inspector completely on your own you will want to make sure they are certified, reliable, and trustworthy to get the job done right and well.
Contact Us Below To Get Started