Why Search for a Granbury Home's Property Records
Posted by Vickie Davies on Monday, December 19, 2022 at 6:18:17 PM
By Vickie Davies / December 19, 2022
Comment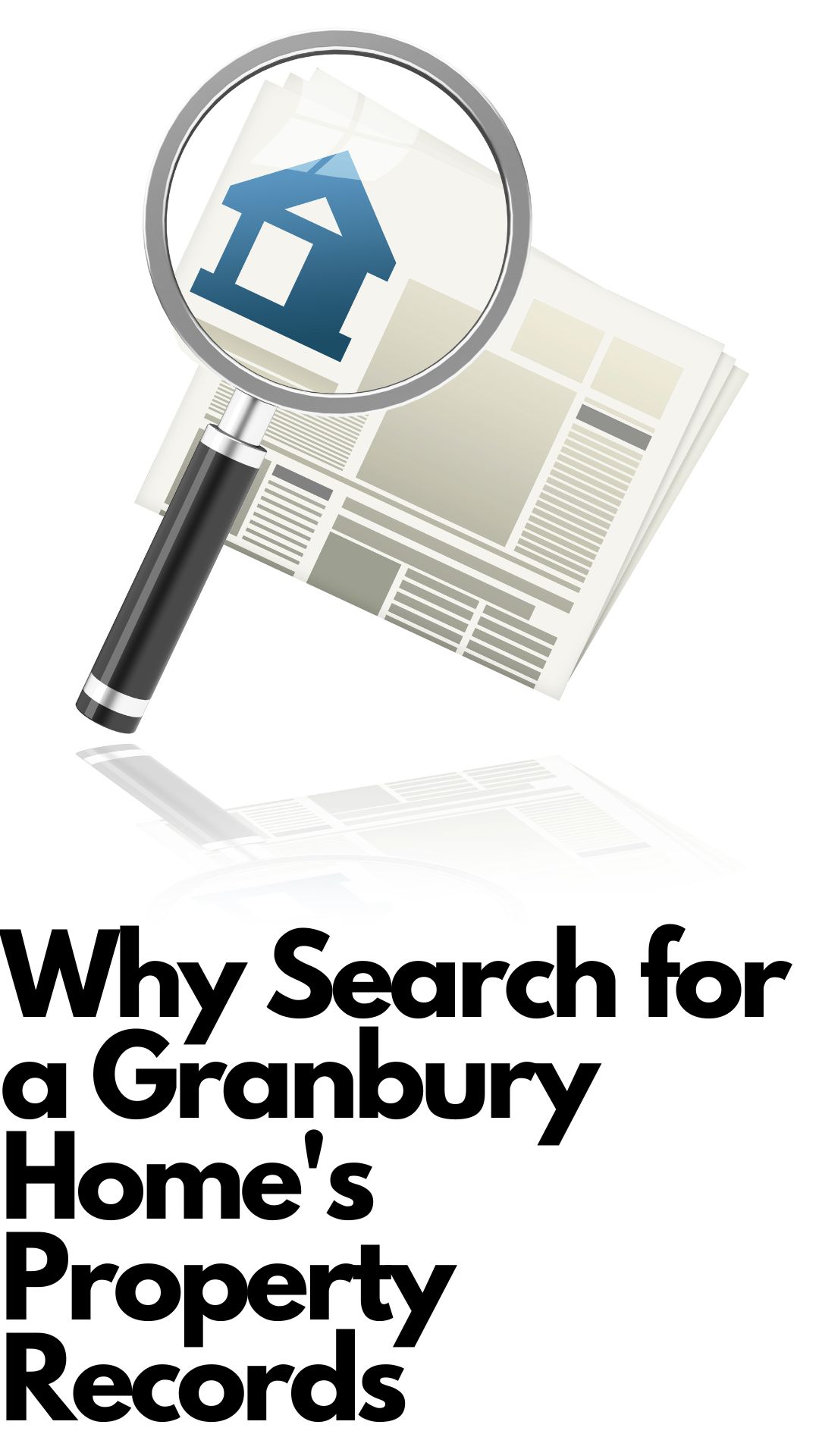 A home in Granbury can hold a lot of history, especially those closer to the famous historic Granbury city center. As a home buyer or homeowner, you may want to know everything you can learn about a property. Either in hopes to make sure you are making a solid purchase or to learn more about the home that you already own.
The good news is you can find out pretty much every detail about a property from public records, the drawback is if you have never searched public records before you may not know where to start when it comes to sifting through all of the collected paperwork and property records.
Here is some good information to know about why searching for property records can be helpful and what to look for when you do you search for property records on any Granbury home.
What You Can Learn from a Granbury Property Records Search
There is quite a bit of information you can discover about a home through a property record search. Some of it is useful, some of it interesting but inconsequential, and some that is just information.
Any time there is a change in the property, mainly a change of ownership it is recorded. Other recorded changes can include tax liens, changes in square footage, major renovations, etc. Sometimes records can also show personal information about past owners including divorce and bankruptcy.
You could find old photos of the property if there are restrictions on the land, who built the home, and more with some more dedicated efforts.
Finding Sales History for Granbury Homes Online
The sales history of a property is probably the easiest to research. Many times you can find snippets of the sales history on listing sights like Zillow. In-person you can find more details at the Office of the Recorder of Deeds in the local jurisdiction where the home is located. There you can find both electronic and paper files.
Tax History
Tax Records are kept for the purpose of proof that taxes are paid and up to date for a property. Every time a property is sold the assessed value is recorded to reflect the new appraised value.
The tax history helps to determine if all property taxes are current or if they have gone unpaid and if there are any liens on the property because of unpaid taxes.
It is also good to check for any direct assessment. These can add thousands of dollars in ownership costs. In the case of older homes, you may not find all of the tax information you would like to know online. In this case, you may want to head to the county assessor's office in your area. Make sure to try alternate spellings to exhaust every avenue of finding information. Sometimes things are entered wrong.
Deed History
Most often you can conduct a deed search of a property with the county clerk, recorder, auditor, or state registry of deeds. Many of these offices may allow you to search for deeds online but the best details will require a visit in person to the office with the physical records.
It is helpful to look for any recorded encumbrances including liens or easements on the property. An easement gives the right of a third party to use a portion of the land. The most common include utility companies or access to public land that your property may be next to.
A lien is a claim someone else legally has on the property the most common is in the case of mortgage payments missed or property taxes not paid in full. These liens allow the unpaid party to hold a stake in the property until they have been paid in full. It also gives the party that is of money the ability to foreclose on the property or repossess it.
Marriage and divorce and birth and death
There are copies of records of marriage, divorce, births, and deaths available from the record or county clerk for previous owners of the property. This may seem like it's inconsequential but sometimes it may be helpful to discover why a homeowner might want to leave a property. In some cases, you could find that the current homeowner is getting a divorce and may be motivated to sell the property more quickly. Of course, it is always best to use this discovered information was the professional help of an experienced buyer's agent.
For more information on available real estate in Granbury Texas contact us anytime.