Why are Bedroom Communities Popular?
Posted by Vickie Davies on Monday, May 16, 2022 at 3:06 PM
By Vickie Davies / May 16, 2022
Comment
Bedroom communities have become more and more desirable and are in higher demand for many home shoppers. What exactly is a bedroom community? And what is drawing a large number of buyers to them right now?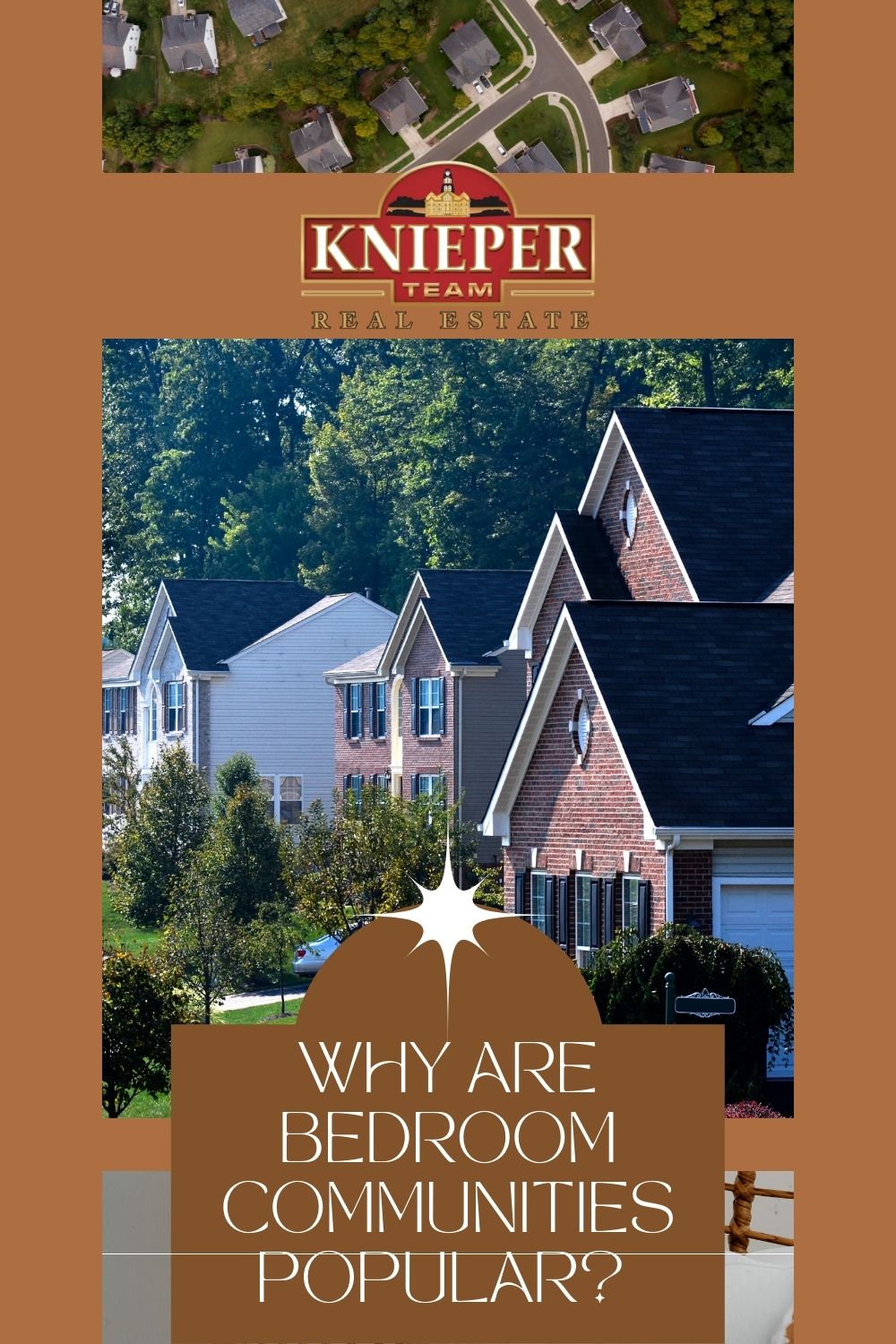 The definition of a bedroom community
The bedroom community is a mainly residential area where a majority of the people who live there commute out somewhere else for work. Those who live in bedroom communities spend most of their daily lives outside of their community either taking part in a career or enjoying leisure activities. These types of communities offered a limited set of basic shopping venues and entertainment opportunities and do not host local industry.
Is a bedroom community the same thing as a suburb then?
Though a bedroom community sounds exactly like a suburb it is not the same. A suburb community is located on the perimeter of a major city with a very noticeable separation between the two communities. Most often bedroom communities are further away from busy urban areas and sometimes separated from the city by the suburb. Most often there is open space and bedroom communities are in what are considered semi-rural or rural areas.
Another name for bedroom communities is a commuter town
Instead of using the term bedroom community, you have probably heard the term commuter town because most of the residents there commute somewhere else to make a living. Most often the people that live in these areas prefer to have a higher degree of separation between work and home. People commute out to work and then come back home to get away from it all. Most residents in commuter towns/bedroom communities look at their homes as their places of sanctuary.
This is actually why bedroom communities began. Their history dates back to just after World War II when many Americans started moving away from urban centers into suburbs. Growing families between 1946 and 1964 had a different set of changed priorities wanting to get away from pollution and crime that they associated with busy urban centers. Families at the time sought out large well-manicured lawns and peaceful school systems for children.
The most highly desired homes of the time were within subdivisions. It is said by the 1970s that America became what was known as a "suburban nation." This was partly due to the fact that owning a car became standard and the American worker could choose to live as far from work as they desired.
There are some benefits and there are some drawbacks to living in a bedroom community
There are many great attributes of choosing to live in a bedroom community such as being able to afford more homes for your money. Most often homes further from urban areas will offer a lower price per square foot. Not only does this mean it is more common for homes to come with bigger yards they actually come at a lower price tag with a higher amount of square footage. This was especially appealing to many buyers at the beginning of the pandemic shutdowns when many people saw themselves working from home.
A majority of bedroom communities also come with that small-town feel full of community pride and neighbors that support one another and get to know each other through varying different community activities.
The lifestyle is much more relaxed in a bedroom community. There are some challenges when it comes to enjoying activities or shopping for certain items. Many bedroom communities do not come with big box stores and are further out from modern amenities and activities that most people enjoy on the weekends in urban areas. It can sometimes be difficult for people to transition from a highly active urban lifestyle to a more relaxed bedroom community.
Is the bedroom community right for you?
Bedroom communities are beautiful and have many plus sides but they can be a big lifestyle switch for those used to the hustle of an urban atmosphere. If you are currently in a large city and contemplating a move out to a bedroom community it may be a good idea to talk with a trusted real estate agent in a bedroom community to get a feel for what life truly is like there and what the real estate market holds.
For more information on purchasing a home in Granbury Texas and surrounding areas please contact us anytime.
Check out our local Bedroom Communities!