Where Can You Access Lake Granbury if You Don't Live on the Water
Posted by Vickie Davies on Monday, February 13, 2023 at 4:10:54 PM
By Vickie Davies / February 13, 2023
Comment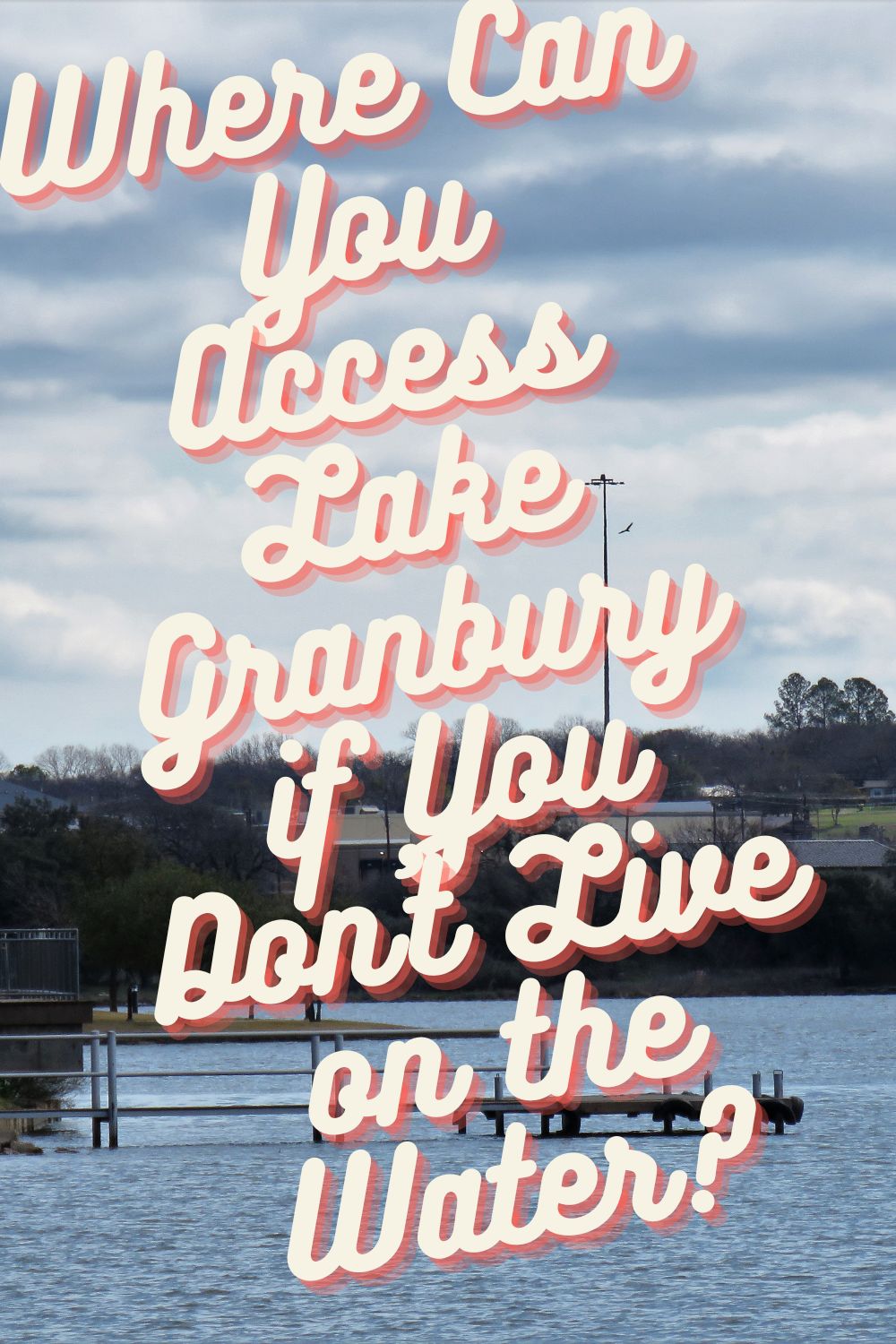 If you are a new homeowner in Granbury Texas, you may be wondering about several different aspects of living in the town. One big question that homeowners who do not live on the lake have is "How Can I Access Lake Granbury with my Boat?"
They are often looking for a public boat launch or areas available to tie up their boat when they want to leave it in the water and grab a bite at a restaurant or explore downtown. And of course about areas where they can drop their boat in the lake without disturbing anyone.
There are five public access points available for use by the general public around Lake Granbury. Each access point comes with its own attributes. Here is a list and location of each access point as well as the amenities located at each spot.
Public Access Points for Lake Granbury in Granbury Texas
Thorp Spring
The Thorp Spring public access point for Lake Granbury is located on the west side of the lake just off FM 4. You can find Thorp Spring Park by following the park signs after turning north on FM 4 from Business 377.
Access at the park is open year-round there is no fee required and the ramp can accommodate for all boat types. There are restrooms, parking, and a campground at this spot.
Hunter Park
Hunter Park is on the east shore in the uplake area. You can get to Hunter Park from US 377 by taking Business 377 and turning north on FM51 and then looking for the park signs. This location is a boat ramp with a fishing pier. There is no fee required and it is open all year. Hunter Park offers restrooms. parking, courtesy docks, and a camping and picnic area.
City Park
City Park is also called Granbury City Park it is the most widely known public access point as it is in the center of town. This location offers a boat ramp and swimming area. There is also an ADA-accessible fishing pier. across East Pearl Street at Hewlett Park. There is no fee required and it is open year-round. You can also find public restrooms here.
Rough Creek Park
The Rough Creek Park access point of Lake Granbury is just off Texas 144 just outside the southern border of the city of Granbury. The ramp here is able to accommodate all boat types. There is no fee required and it is open all year long. At Rough Creek, you will find restrooms, parking, and camping and picnic areas.
This is one of the most popular spots on Lake Granbury because it is located near the dam. It makes it very popular with Granbury visitors. You can find it by taking US 377 and turning south on FM4 from there take a right on 167 and then look for the park signs.
The area offers a boat ramp, fishing pier, and access to the tailrace area as well as restrooms, parking, and camping. It is open all year long with no fee required to launch.
For boat owners getting out onto the lake is one of the most important activities in the town of Granbury. Lake Granbury is large and beautiful and has plenty of great access points to utilize your boat when you do not live right on the lake.
For more information on real estate in the town of Granbury please contact us any time.