What's the Difference Between a Home Warranty and Home Insurance?
Posted by Vickie Davies on Tuesday, August 23, 2022 at 8:21 AM
By Vickie Davies / August 23, 2022
Comment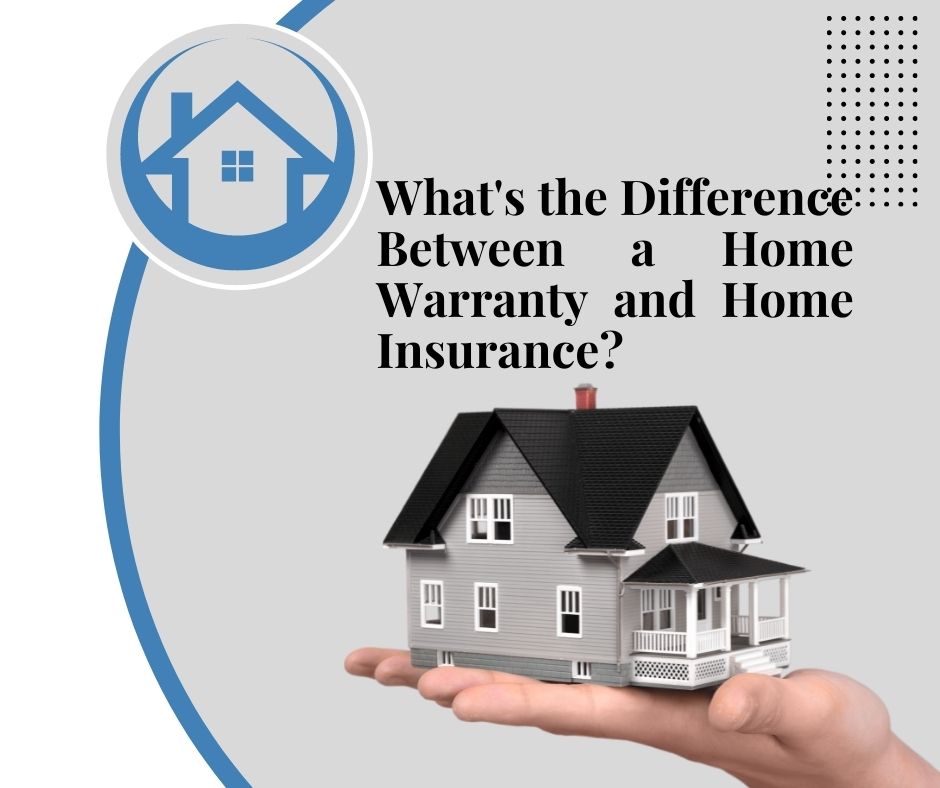 Being a homeowner is highly beneficial for a number of reasons. Whether it be having a roof over your head in a secure comfortable place to settle after a long day or it serves as an investment opportunity to grow wealth or to benefit from tax write-offs.
With the benefits also come a lot of considerations in the cost and upkeep of owning property. This includes preparation for wear and tear, annual preventative maintenance, replacement of worn out items that have come to the end of their useful lifetime, and unforeseen emergencies.
This is when both home warranties and home insurance need to be considered as part of home ownership. Both of these items provide a homeowner with protection and security when something in the home goes wrong. But the two can be very different and only one of them is a mandatory requirement to be held onto by the mortgage lender. As a homeowner, it is important to make sure you know about each of these programs and what coverage they offer you as a homeowner.
The difference between home warranties and home insurance
What is a home warranty?
A home warranty program gives protection and security through the coverage of the cost of household repairs and appliances. A homeowner will pay a set fee to the home warranty company every month and in turn, is provided with service and repair, or in some cases replacement, on items specifically covered within the home warranty agreement. Home warranties often cover household items like dishwashers, refrigerators, washers and dryers, and more. These items can be grouped together into a larger collection under a home warranty.
Mortgage lenders do not require homeowners to obtain a home warranty and are completely up to a homeowner whether they would like to purchase a home warranty. The cost of a home warranty can vary greatly depending upon the specific items in your home that are covered and the exact type of coverage for those items. Most home warranties cost between $25 and $100 a month.
What is home insurance?
If you're planning to mortgage a home your mortgage lender will require that you hold a home insurance policy for your property. Home insurance protects a homeowner in a different way than a home warranty does. Home insurance covers larger items in your home such as damage from major accidents or natural disasters. It can also help to protect a homeowner if someone sustains an injury on their property or there is a major system failure in the home like a hot water tank explosion.
The amount of coverage you will have to get your home back to its conditions before anything happened will depend upon the insurance policy you decide to purchase. Most often homeowners opt for replacement coverage at the time their home is purchased and neglect to check in on updating their policy.
It is always good to visit the type of coverage you are holding in your insurance policy annually. As the value of your home increases, you want to make sure that you are paying for plenty of coverage to rebuild your home at its current value. You do not want something to happen in your home only to discover that you only have enough coverage to rebuild the home for its value five years prior to the incident.
Additionally, you also want to make sure that you are paying for important extra costs not included in standard plans such as provided lodging if you need to live somewhere else for a short time while your home is being rebuilt.
Warranties offer protection to a homeowner for expected and inevitable repairs of wear and tear on a home while home insurance helps to cover unexpected problems that happen over the course of life. Both are important but only home insurance is mandatory if you plan to mortgage your home
For more information on real estate in Granbury Texas and surrounding areas please contact us anytime.
More Homeowner Tips