What Vacation Rental Sites are Best for Advertising a Lake Granbury Rental?
Posted by Vickie Davies on Monday, February 13, 2023 at 4:57:52 PM
By Vickie Davies / February 13, 2023
Comment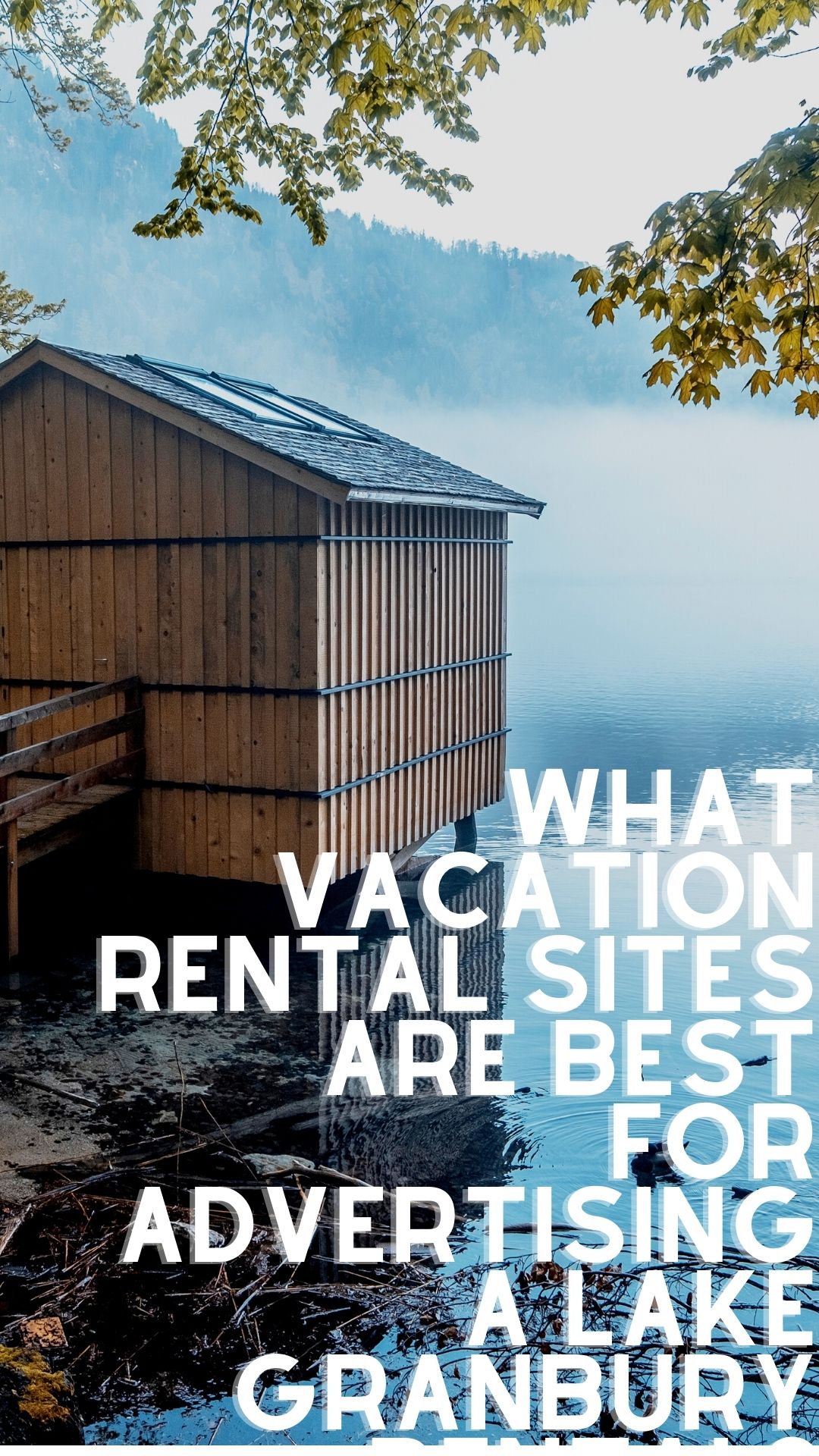 If you are a vacation rental homeowner or host you are probably looking for the very best vacation home rental site to list your property. You want to make sure that your Lake Granbury vacation rental is seen by the largest number of vacation property seekers possible. You also want to make sure that you were able to maximize your profit while utilizing these services.
Every day there are new vacation rental site platforms popping up. There are some that are widely known but as more become available you may find newer options to fit your needs better. A vacation rental site is a convenient way to reach your target audience and maximize your number of bookings.
Here are the top five vacation rental websites
Airbnb
Pretty much everyone that has experienced some form of vacation home rental has heard of the Airbnb website. This probably is the largest and most well-known vacation rental booking site. There are over 6 million vacation rental listings on this website in more than 100,000 cities and towns. This means guests are able to easily find what they want by returning to the same website in a myriad of different locations. This makes it easier for the user and they often return again and again to the site.
There is no fee to list your property available for rental but there is a service fee per actual booking. This fee can be anywhere between three and 15% and sometimes this fee will be paid by the guest using the property. The booking fee depends upon your exact location.
VRBO
This is neck and neck with Airbnb in popularity. Lately, they have advertised in their commercials that they have a leg up on their competition in that they are vacation rentals only. This means that guests booking a vacation property can expect to have the property all to themselves. On other websites, homeowners are allowed to offer up a single room in the house that they currently live in for rent. Another perk to VRBO is that it is an international booking site.
In order to list a property for rent on the site a host will need to pay a booking fee or an annual subscription fee of $499 for one year. The per-booking option requires a 5% commission and a 3% credit card charge for each booking.
Booking.com
This website claims to host more than 28 million vacation properties. The site was originally known for helping people book hotel stays and save money. In the beginning, it only listed hotel rooms available for vacation now it has entered into the vacation rental market. The amount of vacation properties on the website has grown rapidly since it began the service.
Booking.com does not have its own payment system it gives hosts a couple of different payment options. booking.com will charge the host a 15% commission for each booking and the costs are deducted from your account through direct debit. booking.com will not charge fees when a guest makes a cancellation.
Trip Advisor
This site has been around since the year 2000 and is actually one of the oldest offering vacation rental services. TripAdvisor has very good brand recognition and is often most known through their commercials for booking hotels but they do offer vacation rental services. They run their rental services through sites including FlipKey, VacationHomeRentals, and HouseTrip. They charge a 3% commission per booking. As soon as you list your property it will automatically be featured on the FlipKey sight meaning more of his ability and exposure for your rental.
Expedia
Yet another site that is most popularly known for other vacation services like being able to book discount hotel rates. Expedia actually offers much more than just discount hotel offers they can offer booking options for airplane tickets, car rentals, cruise vacations, vacation packages, and much more. Not only does it list accommodations for vacation rentals it also lists hotels, motels, guest houses, villas, and pretty much any housing you can use for a vacation.
Listing at Expedia is free for hosts but the commission can range between 10 and 30%. The exact amount you will be responsible to pay can be found in the final contract.
Using a booking site is one of the easiest ways to keep track of bookings and advertise that your Lake Granbury home is available for short-term rentals.
For more information on available real estate on Lake Granbury please contact us. time.