What is the Role of a Homeowners' Association
Posted by Vickie Davies on Monday, April 11, 2022 at 10:26 AM
By Vickie Davies / April 11, 2022
Comment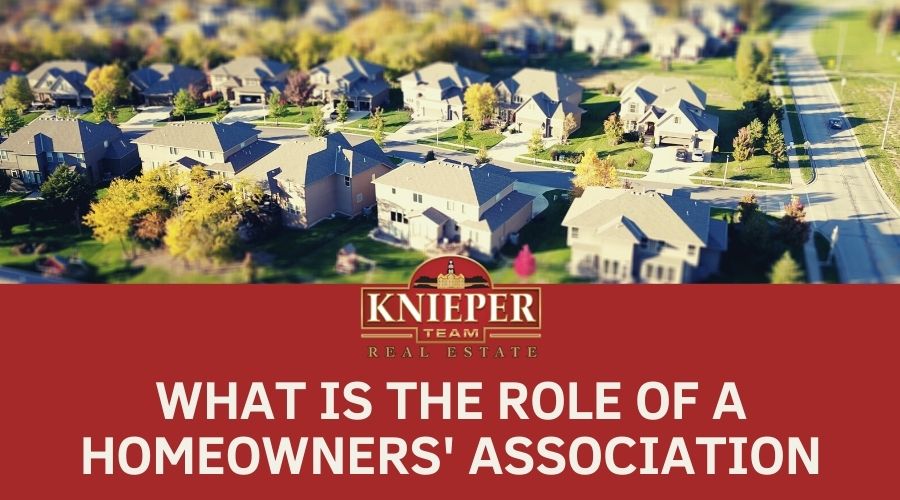 If you are currently shopping for homes you may have heard the term HOA and the words yes or no after them. These three letters stand for the homeowners association. If a listing shows that one of these is present it means that the housing community is governed by a homeowners association. Each HOA operates based on the property type within the community the location and the specific agreed-upon operations voted on by homeowners in the community.
What exactly is an HOA?
This is a self-governing organization that is put together with the purpose of working in the common interest of all homeowners collectively that pay dues in order for the association to operate and maintain the quality of life in the neighborhood. Most often an HOA is run by residents, homeowners, and unpaid volunteers who are elected to the board of directors to oversee all management of the HOA.
All property within the HOA boundaries is covered by a collective set of rules and bylaws that are enforced by the association most often by those who volunteer to help out on the board. Every property owner within the HOA is required to pay dues to help cover the use and maintenance of common areas as well as insurance and other details that factor into the use of those common areas.
Many times HOAs will have a set of rules that each property owner must follow in addition to paying dues for the upkeep of common areas. Exactly what is included in the rules varies by each association. Some of the most common rules pertain to colors you can paint your house, how many cars you can have parked out front, seeking approval for building on your property, etc.
Related: Pros and Cons of an HOA
The pros and cons of living within a community with an HOA
There are many great attributes of having an HOA look over the quality of life in a neighborhood but there can also be some downsides as well.
When it comes to the benefits of an HOA many people love the ability to have a well-maintained and neat-looking neighborhood with little to no effort on the actual homeowners' part as communal landscaping is conducted by hired help and is included within your association dues/fees. There is also the fact that many communities with an HOA often have community amenities such as playgrounds, fitness areas, social rooms, meeting spaces, swimming pools, and more.
It is much easier to take care of disputes with neighbors that are violating association rules by taking grievances to board members who have been put into place to help mediate disputes. It can be much more frustrating to deal with neighbors who are less than thoughtful when there is no HOA in place.
The main drawbacks of a homeowners association most often have to do with the amount of money spent on dues, where the board decides to allocate and use money, and receiving a violation notice for a rule infraction that seems a little too invasive.
Before purchasing a home in an HOA
Before you decide to buy a home that has a homeowner's association you want to make sure you know exactly how much you are expected to pay into dues including all upfront costs and monthly costs. You also want to make sure that you are well aware of the rules so that you are not surprised by someone who is overzealous about following them. You also want to make sure you are well within your rights to make any adjustments to your property or to use community amenities.
If you are looking to get involved, a good way to get to know neighbors is to show up to board meetings and be an active member. It is also smart just to know everything that is going on in your HOA so that you can be a prepared and savvy homeowner.
For more information on real estate in Granbury Texas and surrounding areas please contact us anytime.