What is the Minimum Down Payment Required for a Home Purchase?
Posted by Vickie Davies on Monday, September 12, 2022 at 2:59 PM
By Vickie Davies / September 12, 2022
Comment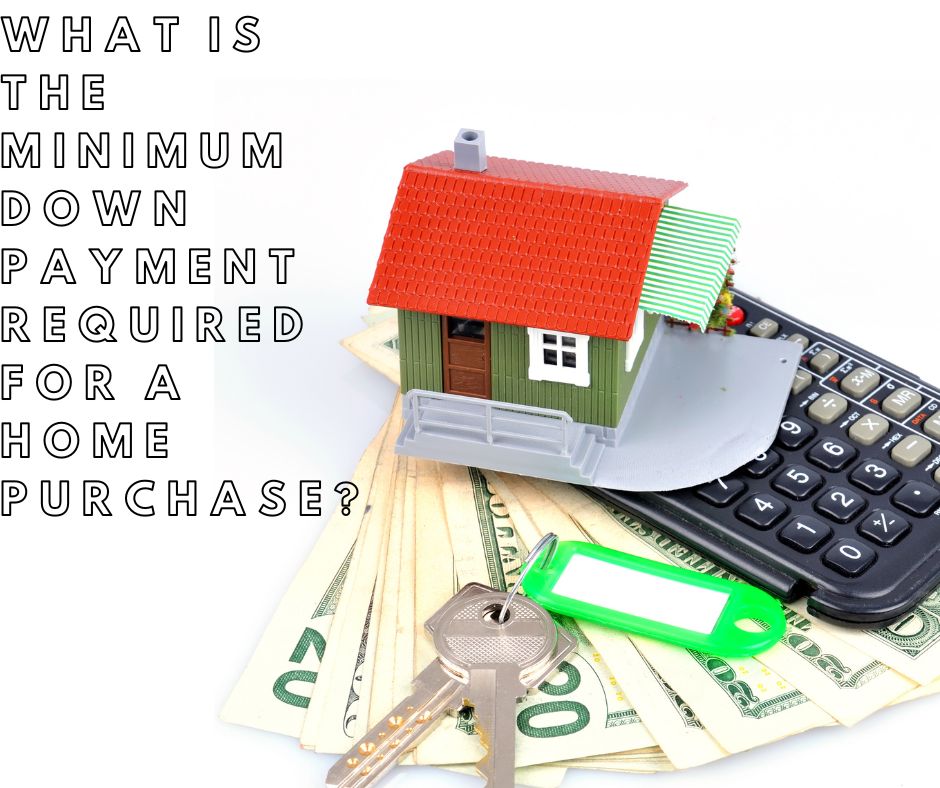 For many people considering purchasing a home one of the biggest concerns is coming up with an acceptable down payment to be accepted for a mortgage on a home purchase.
In August 2022 the national median home price for homes listed actively for sale was $435,000 according to the National Association of Realtors. This number is down from a national average of $450,000 which is promising for buyers. As home prices are staying steady and bidding wars far less common some who have held off on purchasing a home may now be considering their homebuying options.
But what about that down payment? Depending upon the type of mortgage you apply for and your willingness to pay for insurance you might be surprised by how little of a down payment you're expected to pay.
What is the current minimum down payment requirement to qualify for a mortgage on a home?
The down payment on a home purchase is the amount of money that you contribute out of your own funds toward the purchase of the home. In other words, it is like putting a deposit down on your purchase. The higher your deposit or down payment the less amount of money you will be borrowing from a mortgage lender. This translates to a lower monthly payment and may even also award a lower interest rate from the lender.
Lenders ask for a down payment on almost every type of home loan but there can be some exceptions for different types of buyers or types of home purchases. As far as the current basic down payment requirements for different mortgages they are as follows:
Conventional loan
A conventional loan is the most standard and traditional of loans these loans follow the guidelines that have been set out by Fannie Mae and Freddie Mac. Lenders must meet these guidelines but they can also apply some of their own standards above these as well. Some conventional loans require as little as 3% down and some may require 5% down. Most often loans will ask for anywhere from 10 to 20% down but there are products that will take a lower down payment.
Jumbo loans
These are loans in monetary amounts that exceed the limits that have been set by Fannie Mae and Freddie Mac. As the loan amount is higher they are seen as a bigger risk and most often require a larger down payment than other mortgages. Often the minimum starts at about 20% down and can vary all the way up to 30% or more.
FHA loans
This type of loan is backed by the Federal Housing Administration and can be offered for as little as 3.5% down and a credit score of 580 from the borrower. If a borrower has a lower credit score the minimum down payment increases to 10%. It is good to know that FHA loans come with other costs including an upfront mortgage insurance premium and the payment of monthly mortgage insurance over the life of the loan. Some homeowners that utilize FHA loans often look into refinancing options a few years after their home purchase.
VA loans
VA loans are made available to active duty military, veterans, and eligible spouses and they do not require a down payment. There are however other fees to consider when taking out a government-backed VA loan such as a VA funding fee which is an upfront fee of 1% of the loan amount.
USDA loans
These loans are also government-backed loans that do not require a down payment but are limited to homes in certain areas determined by the USDA. Most often these are in rural locations to help encourage buyers to look for homes in those areas. These also come with fees similar to VA loans.
Often people hear that putting 20% down on the purchase of a home is the going rate. While this is traditionally the best down payment to make it is not always required. Paying 20% down on a loan does have its advantages such as not having to pay for mortgage insurance and being offered a lower interest rate. But paying a lower down payment can also help some homebuyers to be able to purchase a home. To determine your best down payment it is always worth asking a financial advisor and a mortgage professional for their advice.
For more information on purchasing a home in Granbury Texas please contact us anytime.
More Buyer Information: