What is HOA Insurance?
Posted by Vickie Davies on Monday, April 18, 2022 at 10:26 AM
By Vickie Davies / April 18, 2022
Comment
Living in a neighborhood that requires you to take part in a homeowner's association can come with several perks. There is access to shared community amenities like the pool and workout room, and the assurance that properties will be kept up to standard. But there can be some drawbacks and one of the biggest that most homeowners would say is the fees.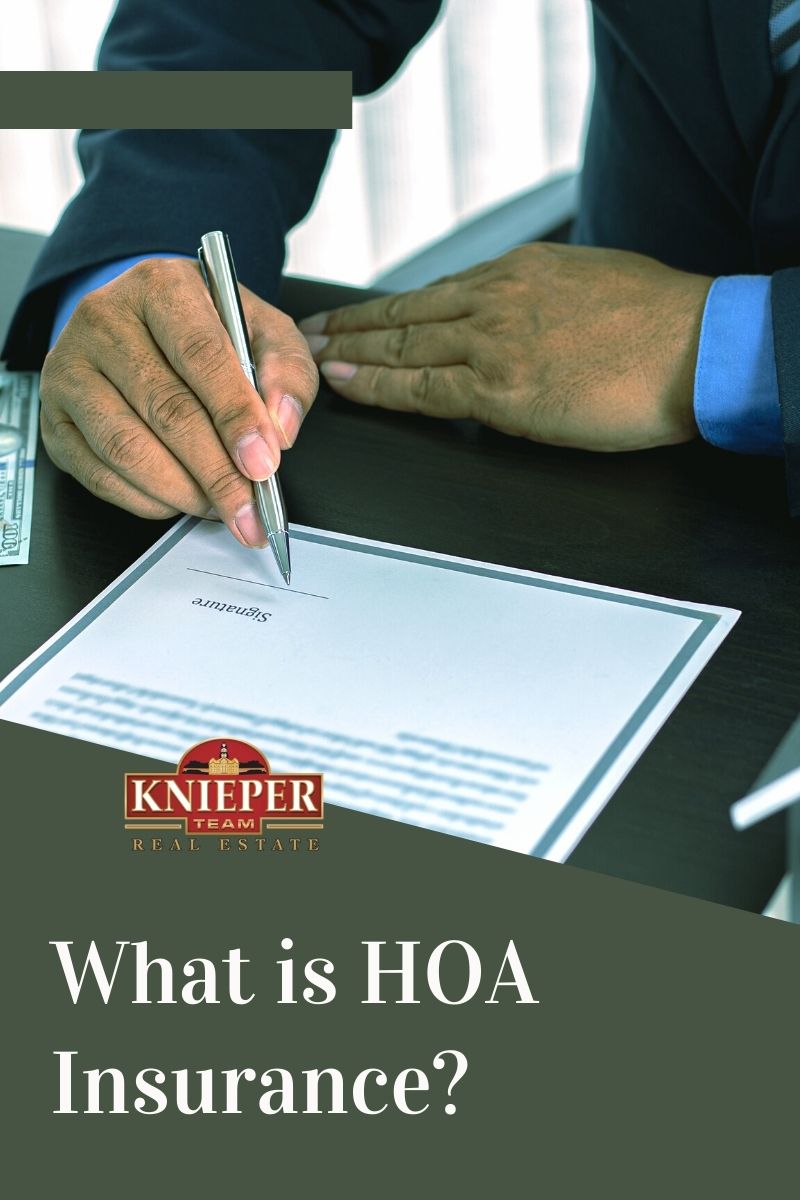 These fees are often referred to as HOA dues. This is a recurring mandatory fee that enables the neighborhood to maintain common areas and enforce the agreed-upon community rules and maintenance standards. What some people are unaware of is that a portion of this money also goes to pay insurance. This insurance is coverage purchased by the homeowner association in the event they need to repair damage to common areas and protect the association from liability claims.
Related: What is the role of an HOA?
This insurance is simply called HOA insurance and it works very similarly to a homeowners insurance policy. The insurance covers property damage and liability just like homeowners' insurance but not every policy is exactly the same as the next. It is good for homeowners to know exactly what is in the policy details for their association insurance.
A Homeowners Association Master Policy
Every community has a master policy this is insurance that the association buys to keep themselves protected and covered. This policy does not just serve the homeowners association. This policy also protects homeowners from having to cover the cost of liability expenses or repairs to common areas that are passed along in the form of special assessments.
Most homeowner association master insurance policies cover two main components. These two components include property damage and liability. In the form of property damage, a master policy protects any common areas in the neighborhood much in the same way that a homeowners policy protects a specific personal home. In the event of a disaster, this policy would help cover repairs. As far as liability goes if someone slips by the community pool and believes the homeowner association should be responsible the fees for the lawsuit will be handled through the policy so that members do not incur the expenses in full.
A master policy in a homeowner's association is most often paid for collectively. Policy payments are often divided among each member of the association paying an equal fee to cover the cost of holding the insurance policy. In some associations, these fees may be lower or higher depending upon a property type or access to amenities.
Loss Assessment Coverage
Not every homeowner association carries this type of insurance coverage but some do choose to add it into the coverage. This is coverage added by members specifically through the homeowner insurance policy. This can help certain types of homeowners to protect a portion of damage or loss in common areas helping you to avoid having to pay for the entire expense of what would be your portion out of pocket.
More: Pros and Cons to an HOA
Does a Homeowner Still Need Homeowners Insurance?
When homeowners hear that their homeowner association has insurance, they might think that they do not need to have a personal homeowners insurance policy. It is always best to have your own personal homeowner's insurance policy even if you live in a condo association that provides what is called "all in" coverage. It is never good to assume that the homeowner association is going to protect your personal property in the community. It is always best to be overinsured than underinsured.
For more information on real estate in Granbury Texas and surrounding areas please contact us anytime.