What is a Temporary Buydown? - How it is Helping Home Sales Right Now
Posted by Vickie Davies on Tuesday, November 8, 2022 at 10:25:33 PM
By Vickie Davies / November 8, 2022
Comment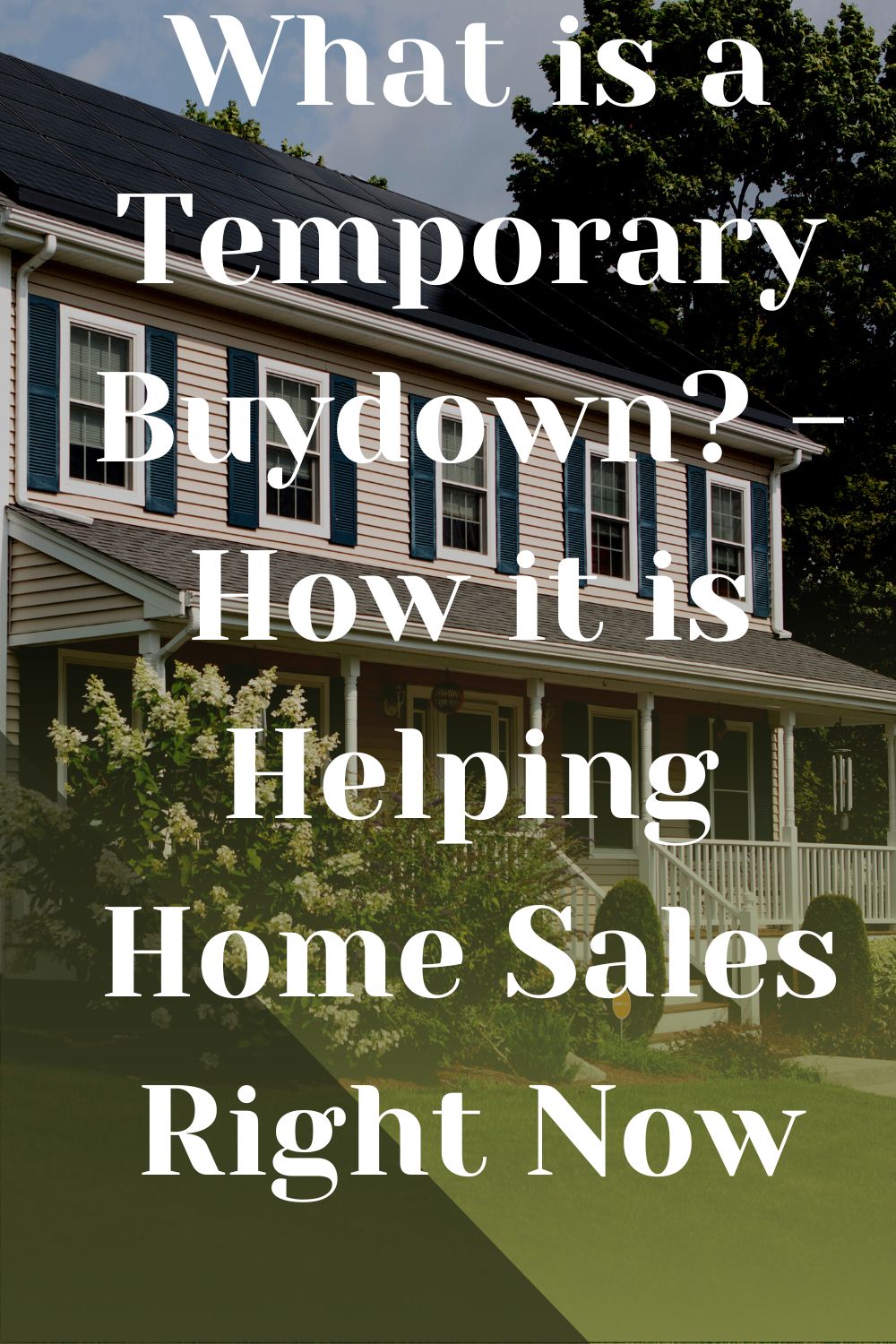 As mortgages continue to climb much higher than anyone predicted this year homebuyers are looking for creative tactics to help them shave off a few percentage points.
One popular method some homebuyers are looking to has not been seen since the 1970s and early 1980s when mortgage interest rates seemed sky-high. The tactic is known as a temporary buy-down.
How does a temporary buydown work?
Every buydown is used to reduce a homebuyer's monthly payments in the first year. In some cases, it can reduce monthly payments up to the first three years of a mortgage.
Instead of making the full monthly required mortgage payment at the time of closing the home buyer makes discounted payments for a specified amount of time at the beginning of the mortgage. The buyer is able to do this by subsidizing the interest rate paid.
Using the current average mortgage rate of 7% if a buyer has a one-year buy down the first payments the buyer makes might be based on a 6% interest instead of the 7%. Payments will increase to the 7% rate after the initial buydown period ends.
A temporary buy-down is paid for by a homebuilder or someone selling a home in closing costs that are equal to what the buyer would be saving on their monthly payments at the beginning of their loan. The seller of the home puts the money into a custodial account at closing and the loan servicer draws from that account every month to fill in the difference between the agreed-upon loan payment and the full loan payment at the normal interest rate.
How a buyer benefits from a temporary buy down
In the 70s and 80s, the term temporary buy down was almost standard when it came to applying for a loan. Mortgage rates were rapidly rising back then as they are now and buy-downs were designed during that time to help ease the transition from a lower-interest-rate to a higher one for the buyer.
How the seller benefits
Temporary buydowns have been around for almost 50 years. Time has shown that they are a great way to help entice reluctant buyers back into the market. It is a good way of offering an incentive without having to drop the price of your home. The seller sells for the list price and the buyer still saves money.
Some real estate experts believe that the revival of a temporary buydown is a sign that the housing market is beginning to balance out again. To a market, where sellers are no longer sorting through dozens of competing offers on houses and buyers have more negotiation power
For more information on real estate in Granbury Texas and surrounding areas please contact us anytime.