What is a Settlement Statement?
Posted by Vickie Davies on Monday, February 28, 2022 at 8:58 AM
By Vickie Davies / February 28, 2022
Comment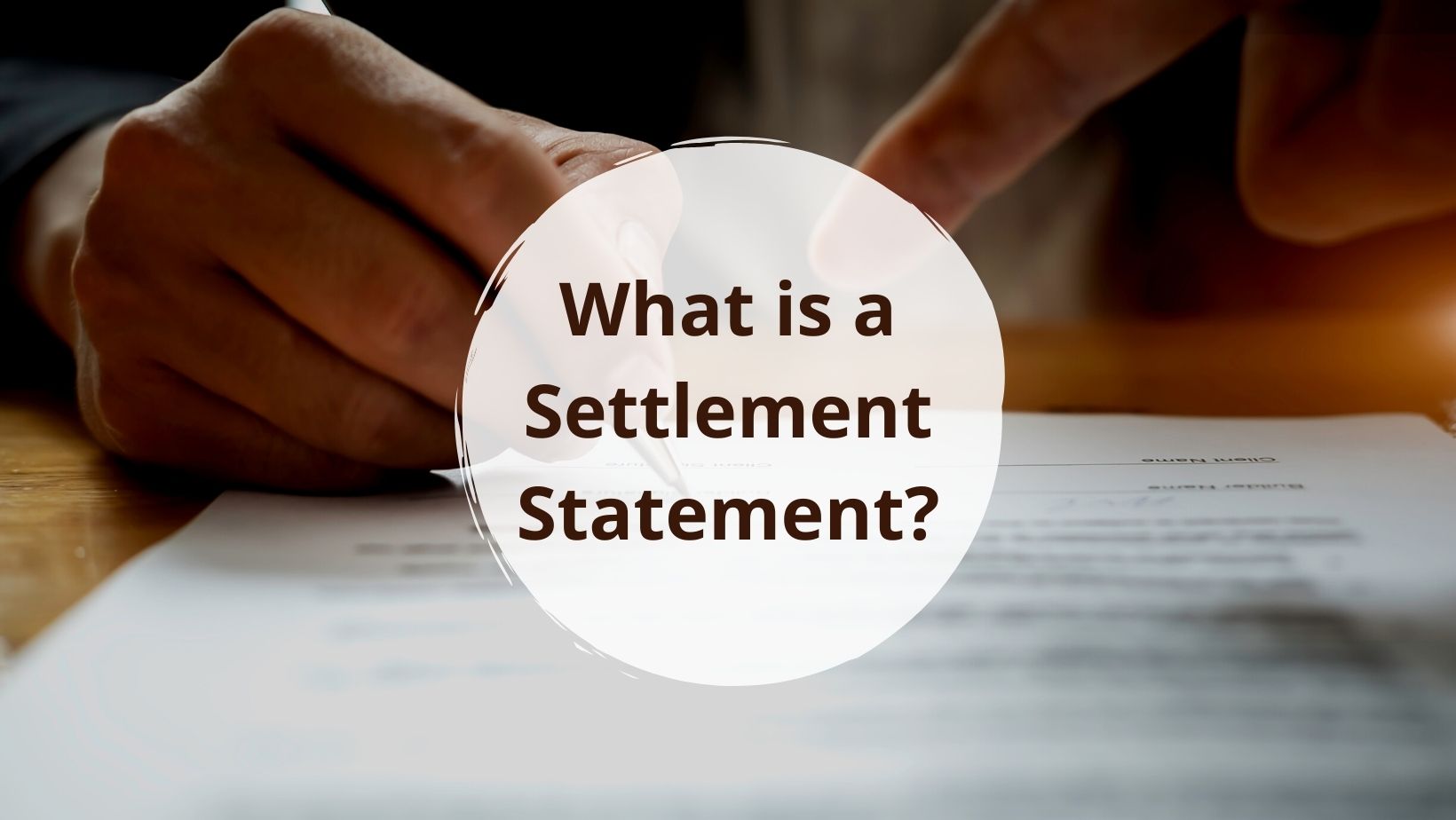 This is a document that sums up all of the costs that are owed or any credits that may be due to the buyer and the seller in the transaction or to specifically just the buyer in a refinancing transaction. This document will also clearly state the purchase price of the property as well as the loan amount and other details of the purchase agreement.
Settlement statements often let the borrower know how much money in cash they need to bring to their closing appointment to sign the final paperwork and receive the keys. Settlement statements so communicate to a seller how much they stand to profit from the sale of the home.
Related: 3 Buying Misnomers for 2022
Settlement statements are often provided to a buyer or seller through the mortgage lender, a settlement agent, a title company, or a real estate attorney. Today most settlement statements come in the form of what is called a closing disclosure, but in some cases, it can still be referred to as an actual settlement statement.
This statement is required by the Consumer Financial Protection Bureau and serves as a replacement for the former statement HUD-1 creating a more streamlined and less confusing document as of 2015, although in some scenarios and HUD-1 is still used.
How a settlement statement works
Every single real estate transaction in America is required by law to have some sort of settlement statement paperwork. This paperwork is used for both purchases and refinances as well as any cash transaction or reverse mortgage or commercial and investment property sales.
Most often a settlement statement is delivered to buying and selling parties of a real estate transaction three days prior to the official finalization and closing.
Different types of settlement statements you may receive
Closing disclosure
This is the most common type of settlement statement used right now. It is a five-page closing disclosure used in place of the HUD – 1 that was most often used prior to 2015. This is a finalized version of the loan estimate which was referred to as the good faith estimate in the past.
Lenders are required to deliver this to their customers at a minimum of three days prior to the final closing of all paperwork and the loan. This does not apply to home sellers, however. This three-day requirement only applies to actual business days and not weekends or holidays
HUD-1 Statement
This is a two- or three-page form that is most often only used today for cash sales, commercial purchases, or investment property purchases. It can also be used in the situation of a reverse mortgage. This type of paperwork is similar to a closing disclosure as it itemizes the cost and credits. It is different in the fact that it can be delivered just one day in advance of closing on the mortgage loan.
Figures on this settlement statement are allowed to be revised, removed, or added up to the very last minute even while both parties are in the middle of signing closing paperwork as long as both parties are present.
What you will see on your settlement statement
There are many items that will be listed in this paperwork that is important for you to know about your transaction. They include:
The loan amount, the interest rate, and the terms
The allocation of real estate taxes and assessments
The official agreed-upon selling price in the contract paperwork
What commissions will be paid out to real estate agents
The fees for the work done by the title escrow company
The fees paid out for a home inspection and appraisal
Any private mortgage insurance premiums and any homeowner's insurance premiums as well as title insurance policy premiums
The notary fees
All of the fees charged by the lender which can include the origination underwriting and discount point fees
Any other closing costs required for finalization of the transaction including title insurance, deed preparation, recording, transfer tax, and convenience fees
If the property is part of a mandatory homeowner's association fee all applicable fees will be included in this paperwork
What you need to do upon receiving your settlement statement
When you have received your closing disclosure or settlement statement this is a good signifier that you are nearing the end of your property purchase. Some homeowners mistakenly receive the paperwork and just set it aside thinking that it is full of information they already know.
It is always wise and crucial to making sure you look over every word of the document and ensure that all costs are accurate as well as all information. It is an even better idea to look over these items with the help and oversight of a real estate attorney.
Agreement to all of the fees listed on the statement means that you will move forward into finalization and closing on your purchase. You will receive instructions from the settlement agent regarding any monies owed and how to get them where they need to go as well as making an appointment and location to sign closing documents.
For more information on purchasing a home in Granbury Texas and all real estate in Granbury and surrounding areas please contact us anytime.