What Insurance Will You Need for a Lake Granbury Home?
Posted by Vickie Davies on Tuesday, October 17, 2023 at 2:03:21 PM
By Vickie Davies / October 17, 2023
Comment
Ensuring you have enough homeowner insurance coverage and the correct type of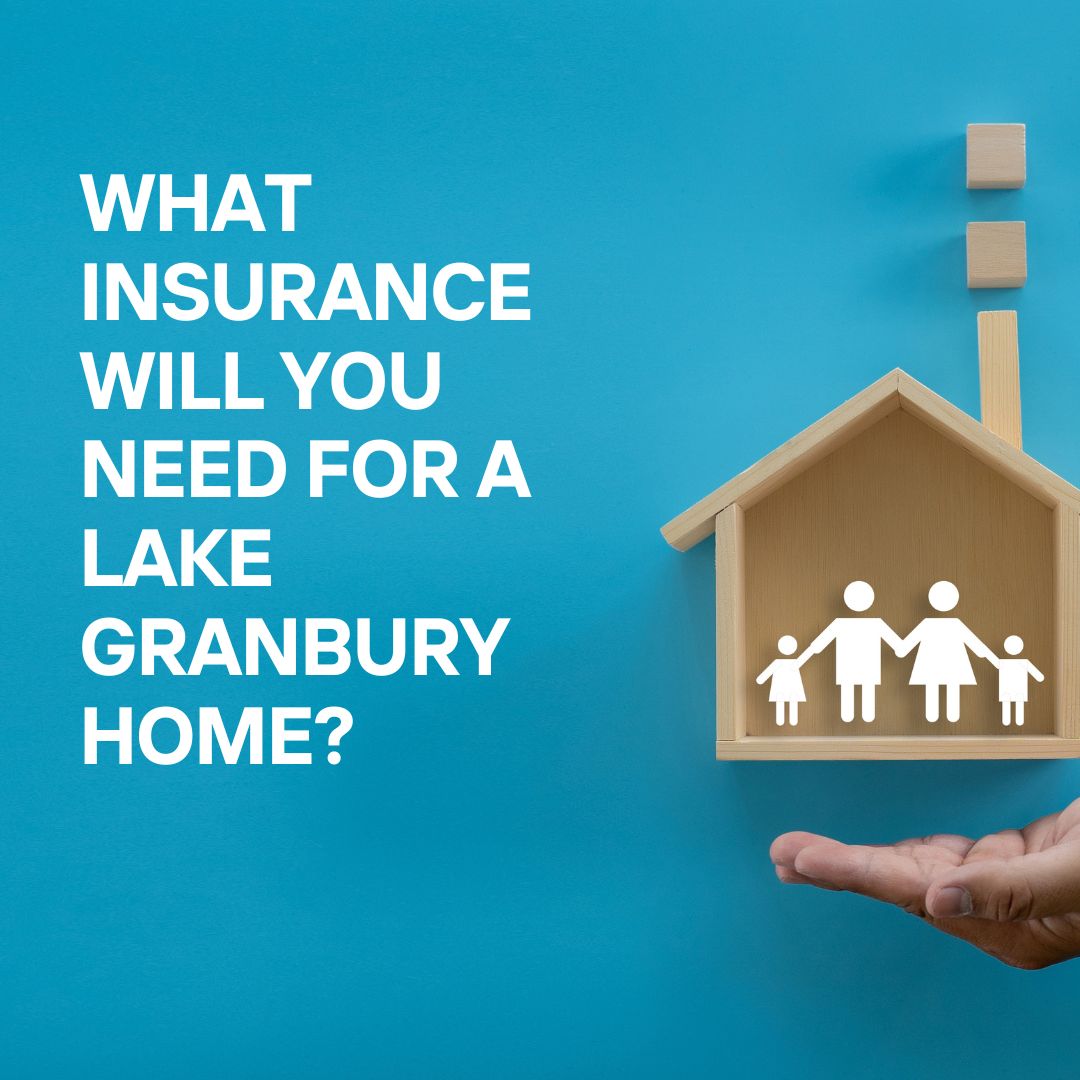 coverage is essential when purchasing a Granbury home. In the last few years some homeowners have been caught off guard when they find out their insurance policy does not have enough money to cover the replacement costs on their home any longer with a large growth in equity. In addition to this, some homeowners and buyers may not be aware that different property types may require extra insurance to cover unique aspects of the property.
One such unique property is a lakefront home. Homes on the water often require more attention when it comes to insurance. Read on to learn more information about insuring a Lake Granbury home.
What Standard Home Owner Insurance Covers
If you are considering the purchase of a lake home standard homeowners insurance is a good start to protect your property, but it may not be enough to cover everything at your lake home. Sometimes a mortgage lender may require proof of coverage for every aspect of the property and this could mean purchasing extra insurance coverage. The standard homeowner's policy offers coverage for the home structure itself. Outbuildings and belongings and covering the cost of alternative housing if you need to stay somewhere else during home repairs may require additional add-on coverage depending on the policy and company you work with.
What Extra Insurance Might a Lake Home Need?
Owning land adjacent to a body of water means it is more susceptible to harsh weather. This could be during storms or just from the natural occurrence of erosion. And then there are the added dangers of accidents and bodily harm to anyone living on the property or guests. Policies might offer coverage of repairs to a retaining wall or the cost of needing to build one in the case of shore erosion if the homeowners opt to add extra coverage to their policy. This is not something that comes standard with traditional homeowners insurance.
If your home sustains damage from flooding due to natural disasters you will need to have coverage from a completely different specialized insurance specifically for flooding. Unfortunately, homeowners insurance will not cover flooding in many circumstances unless the flooding is caused by a burst pipe in the home.
Knowing Your Lake Home is Fully Covered
When looking at insurance coverage for a new lake home don't be afraid to ask questions from the company representative. Ask specifically about extra aspects of the property that are not part of the home structure itself such as a dock. a retaining wall, potential guest injuries, and more. Make sure you have a clear understanding of what the specific company offers in its basic coverage and the specific aspects of your potential lake home that are going to require extra add-on coverage or a whole new policy altogether.
When to Renew Your Coverage
As a homeowner, it is also good to be aware that your coverage needs can increase as your home value increases. This is because the cost to replace and repair damaged items will increase and if you are only paying for a certain monetary amount you may not have what you need with an older plan. It is good to review your coverage plans at least every 2-3 years to ensure that your plan has not changed its coverage policy and that the amount of coverage you have is sufficient for full replacement of your property should anything happen.
If you are looking for a lake home in Granbury please contact me. I am highly experienced in lakefront real estate and can help you learn all of the important factors of purchasing a lake home. I am here to help make your purchase of a Granbury home as stress-free as possible. Contact me anytime for all of your Granbury real estate needs.