Using Lake Water to Water Your Garden
Posted by Vickie Davies on Wednesday, May 17, 2023 at 1:16:22 PM
By Vickie Davies / May 17, 2023
Comment
When living on Lake Granbury using lake water to irrigate landscaping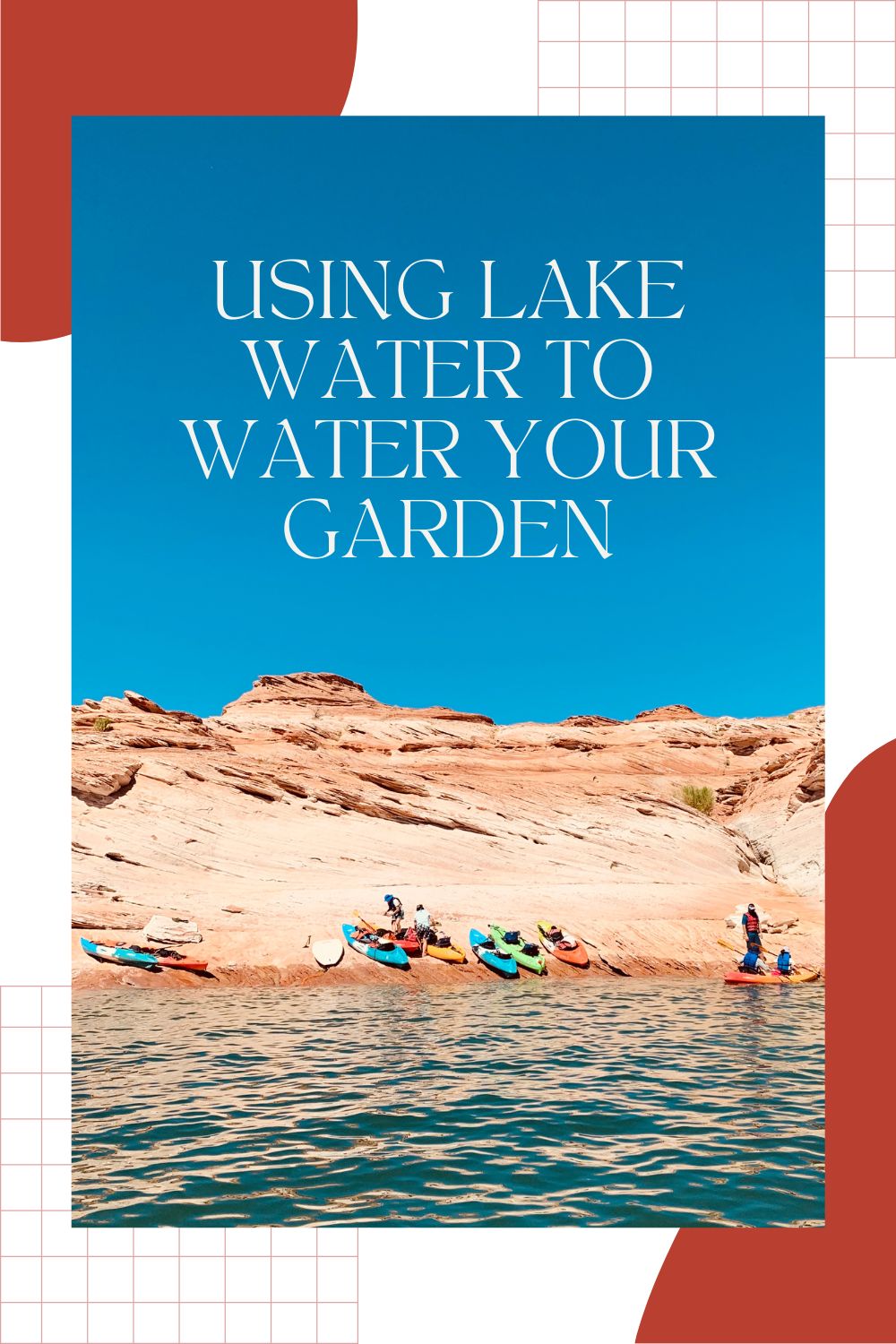 can be an intriguing idea to help save money on your water bill. But is it a good idea to use lake water to water your flower beds and vegetable gardens?
Using Lake Water in Your Garden
Can You Use Lake Water for Your Garden?
If you live on or near Lake Granbury you can use reservoir water to irrigate your landscape. Using untreated reservoir water will require the installation of a pump to get the water from its source to your landscape. In the city of Granbury, a lake homeowner will need to seek a permit to use a pump to irrigate their landscape.
Concerns with Using Untreated Water for Gardens
Using water from the reservoir can help to eliminate a high water utility cost. Still, it is good to make sure this water is ideal for watering your garden, especially if you plan to use it for a food garden.
Untreated water can be a source for carrying several different harmful things including E. coli, viruses, and other pathogens. Ponds and lakes are very open to contamination from water runoff and live animals living in and using the water. Recreational lakes can also have the presence of oil from motorized watercraft. It is a good idea to ask anyone in the area already pumping water for irrigation or to test the water before using it.
How to Test UNtreated "Wild" Water
To be as sure as possible that the water you plan to pump is safe to water the most delicate of plants and fruits and vegetables, you will want to test it yourself. You can send a water sample to a testing facility. Sometimes local authorities will already have this information on hand. You can ask if the water is tested and ask to see the test report.
Applying for a Lakeside Water Use Permit in Granbury
To use lake water for irrigation a Granbruy homeowner will need to apply for a permit with the Brazos River Authority. This is a Lakeside Water Use Permit. This permit will give permission to install a pump and pipeline to access untreated lake water to irrigate landscaping. This permit will allow a Granbury Lake homeowner to pump up to 5,000 gallons of reservoir water a month.
Access is not guaranteed in all circumstances. A homeowner will need to apply for a permit and go through the standard process to see if they are able to receive one. Homeowners can fill out a permit request by downloading the proper forms through the links on the Brazos River Authority website.
For more information on living in Granbury including available lake homes in Granbury please get in touch with us any time.