Upcoming Holiday Events in Granbury Texas
Posted by Vickie Davies on Tuesday, November 22, 2022 at 6:57:47 PM
By Vickie Davies / November 22, 2022
Comment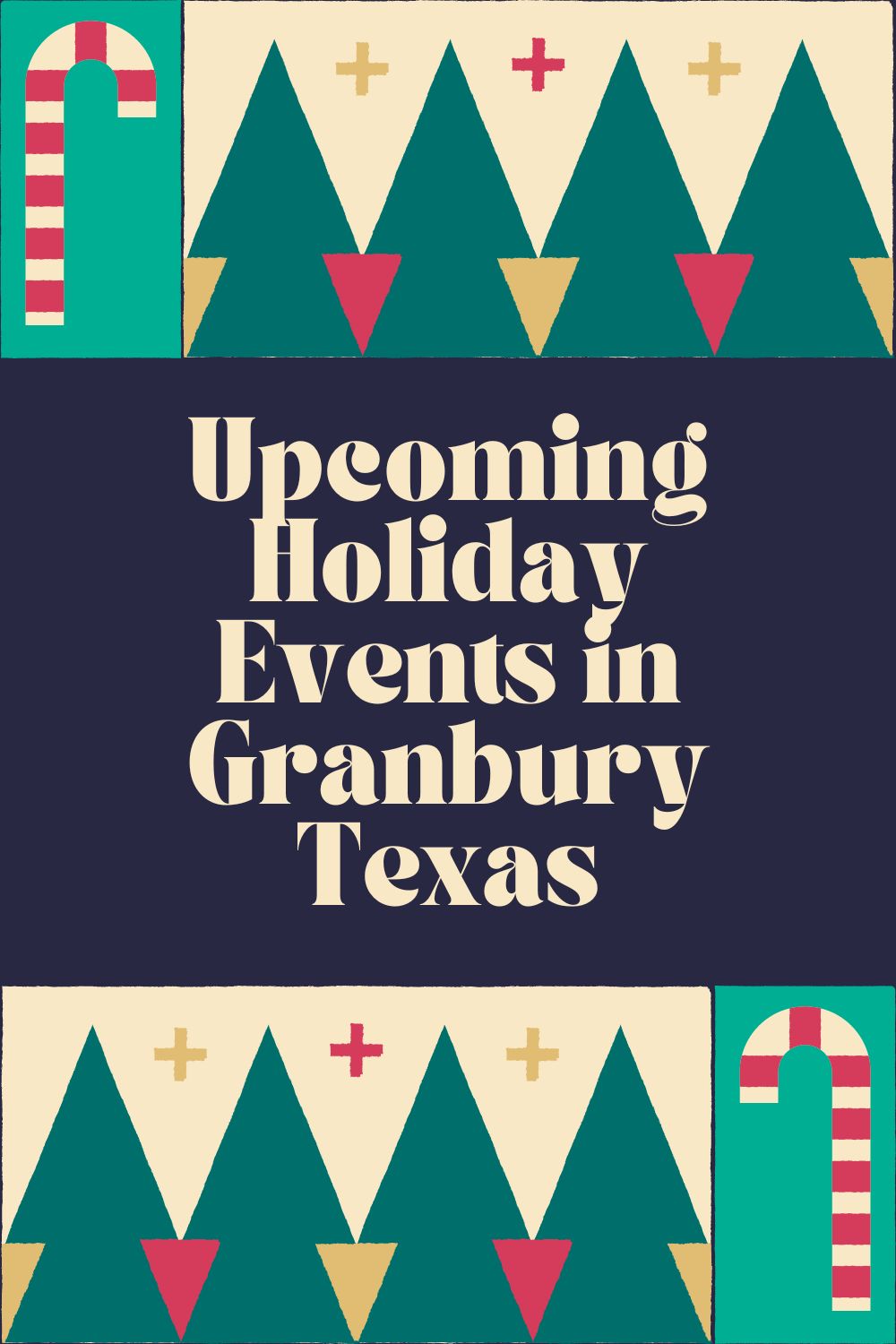 It's the time of year again to enjoy fun things in and around Granbury. There are so many great holiday events happening in the Granbury area for the 2022 holiday season.
The Historic Granbury Merchants Association puts on the Night of Lights Christmas Parade. This year's parade will take place the day after Thanksgiving on November 25, 2022, in historic Granbury Square. The parade starts at 6 PM and it's expected to last until 9 PM. It is a great free family-fun event.
Come out and watch several amazing floats decorated with Christmas lights light up the night sky as they wind their way through Granbury's downtown historic district. In addition to all the amazing lit-up parade floats are Santa and his friends ushering in the Christmas season at the end of the parade. Santa's arrival will also mean the lighting of Shanley Park and the City Hall building for the Christmas season.
The day after Thanksgiving marks the first day that Santa is available to visit in Granbury Square. Visits to Santa are free. The Santa House will be filled with Santa and all of his friends on the grounds of the historic Hood County courthouse. This is an interactive free event it is encouraged that you bring your own camera so that you can grab a picture with Santa. Santa will be available on Fridays from 6 to 8 PM and on Saturdays from 10 to 12 PM, 2 to 4 PM, and 6 to 8 PM. He will also be on-site on Sundays from 1 to 3 PM and 6 to 8 PM. The Santa House will be open every night from 6 to 8 PM leading up to Christmas from December 19 through December 23.
The Granbury Theater Company presents its annual production of the Nutcracker at the Granbury Opera House at 133 East Pearl St. Balcony tickets are $40 each and floor tickets are $50 each there are group discounts available through the box office as well. There will be three shows over Thanksgiving weekend to kick off the holiday season.
The theater will also be hosting a production of Miracle on 34th St., December 2 through December 23. You can check out the theater company's website for more information on all upcoming shows.
Come out for some fun with Santa's elves at the Arts and Letters Bookstore for a fun reading time every weekend beginning Thanksgiving weekend. There will be a lot of classic Christmas favorites and some brand-new fun seasonal tales. This can be a great way to shop the bookstore while keeping your little ones entertained at a fun free event.
This live production of a Christmas Carol sold out last year and is back again in Granbury for a second year. There will be showtimes from December 1 through December 30 at the Sleepy Hollow Experience at 308 E. Bridge St. in Granbury Texas. It is a fun immersive experience unlike you have ever experienced the Christmas Carol before with an audience limited to just 50 guests per show. It is recommended that you purchase tickets as soon as possible. Rain insurance can also be purchased for five dollars extra in case the show is canceled due to the weather.
The Tree Top Getaway bed and breakfast hosts a fun game of interactive life-sized Clue. On specific days December 2 through December 22 games will run with a Christmas theme to discover who has hidden Santa's toy bag. Tickets are $10 per person.
For more information about upcoming holiday events or any upcoming events in Granbury Texas you can check out the calendar of events at visitgranbury.com
For more information about real estate in Granbury Texas and surrounding areas please contact us anytime.