Turning a Granbury Lake Home into a Profitable Vacation Rental
Posted by Vickie Davies on Thursday, August 3, 2023 at 6:50:30 PM
By Vickie Davies / August 3, 2023
Comment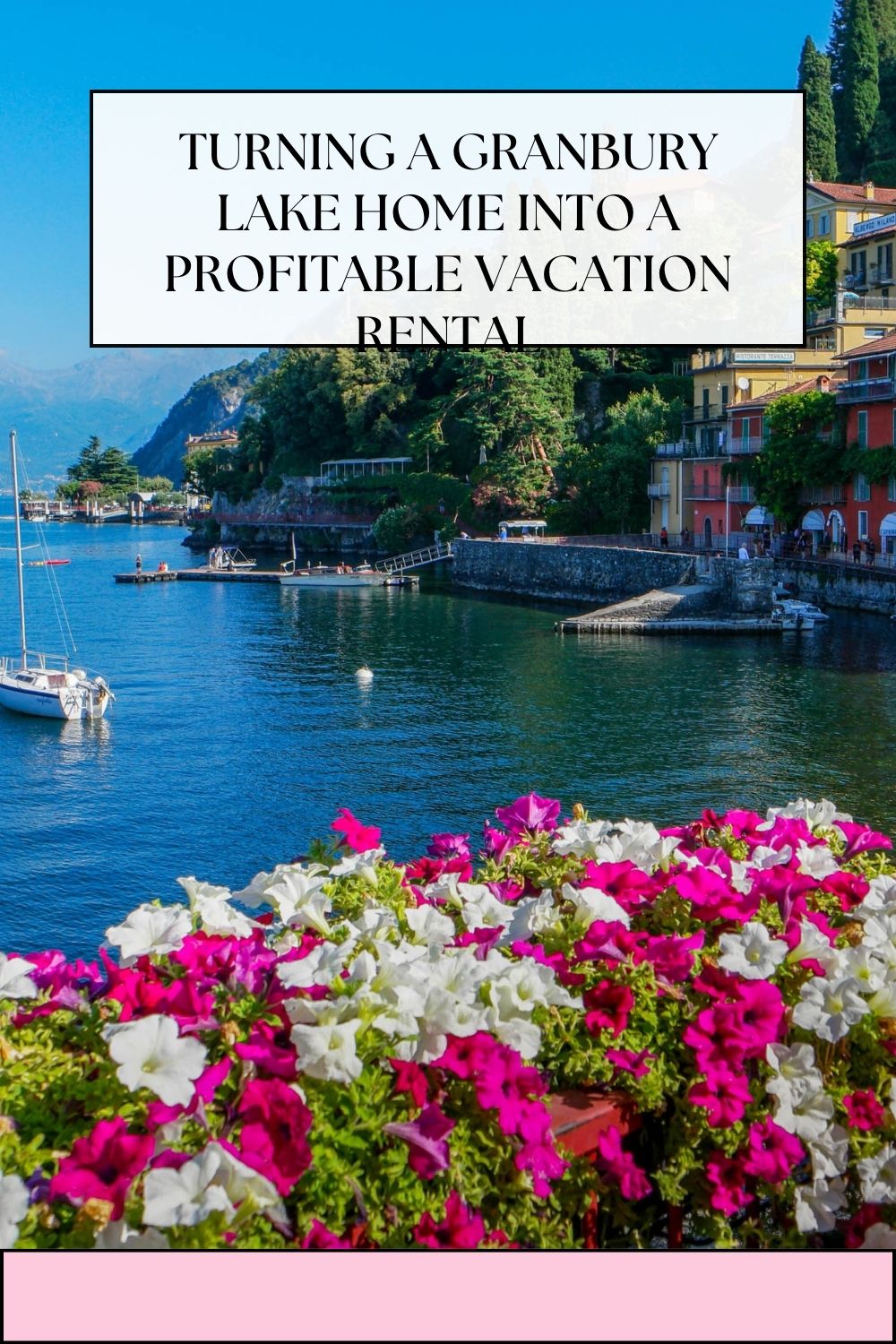 If you own a home on Lake Granbury or are considering the purchase of a lake home in Granbury and are considering the plan of a vacation rental property you may be wondering what it might look like to do so. Running a vacation rental is starting up your own business even if it might be a very small part-time venture. And starting any kind of business requires a good amount of know-how and planning.
Before opening up your lake home for vacationing renters you want to make sure that you are aware of what it might take to actually be in business and have a well-thought-out plan to make your business a reality.
Starting a Lake Granbury vacation rental
Start with research
Before listing your home available as a vacation rental you want to make sure that your home has the attributes to become a successful vacation rental property. Look into the local area to find out if there are any current vacation rentals and see if these rentals are doing well. Look at what vacation properties are renting for around you to help you determine if the cost of purchasing a home and/or the cost of maintaining a current home will be well covered by your income. And that you will also be able to make a profit worth your time.
Make sure you know the rules
The state and local government authorities will have preset rules concerning vacation property rentals. You want to make sure that you look into all of the laws you would be subject you as a vacation rental owner to ensure that you are up to these laws and requirements. You also want to make sure that you are well aware of all of them so that you do not end up breaking one and facing legal repercussions that could end up in a fine or the loss of your ability to rent your property.
Consider adjustments to the home
If you already live in the home or have used the home as a vacation property you may feel that it is plenty comfortable for anyone to come in and use. But you want to make sure that you challenge yourself to pretend like you are a vacation home renter yourself and ask yourself what you might expect to see in a vacation property or get out of a vacation property rental on the lake.
You might discover that adding some extra comfort and amenities to your property will help greatly in attracting interest to your property. Having your home be as welcoming and comfortable as possible will also help to gain repeat customers which is something you want to strive for in a vacation rental business.
This could be items like high-quality furnishings and bed linens. It could be adding travel toiletries to the bathroom to ensure that guests have everything they need for their stay. It could be making sure there are designated roasting sticks to use at the fire pit. It could be including high-quality floats to enjoy the water. Anything you could think of to add a little extra special experience to a guest's stay will help.
Advertising
Once your property is nicely furnished to appeal to vacationing lake goers and your business plan is set for when you will make your home available and how much you will charge it is time to let people know that your property is available to rent.
The more places that you advertise the better as it gives more opportunity for people to see the rental. You want to hire a professional photographer to help take the best photos of your property possible for online bookings. This is the first place many people look for available vacation properties. They want to make sure they can see the accommodations and will be looking to make sure that the home is nicely decorated and also has everything they want in a vacation home.
Keeping things maintained and clean
When you own a vacation property you want to make sure that you of course are cleaning with the greatest of detail between guests. You also want to make sure that any maintenance is taken care of as soon as it is noticed that it is needed. A vacation property is expected to be in the best condition it possibly can. Just as if you were making a hotel reservation you would expect the resort to be in top condition for your exciting adventure a vacationing renter wants a vacation home in pristine condition for their fun adventure.
If you are hoping to purchase a home on or near Lake Granbury for the purpose of a vacation rental please contact us. We have great extensive experience in Granbury waterfront real estate and can help you find a property that may fit inside your vacation property plans. Contact us any time to find Lake Granbury homes to meet any of your buying needs.