Tips to Save Money on Cooling Your Granbury Home This Summer
Posted by Vickie Davies on Thursday, June 15, 2023 at 7:47 PM
By Vickie Davies / June 15, 2023
Comment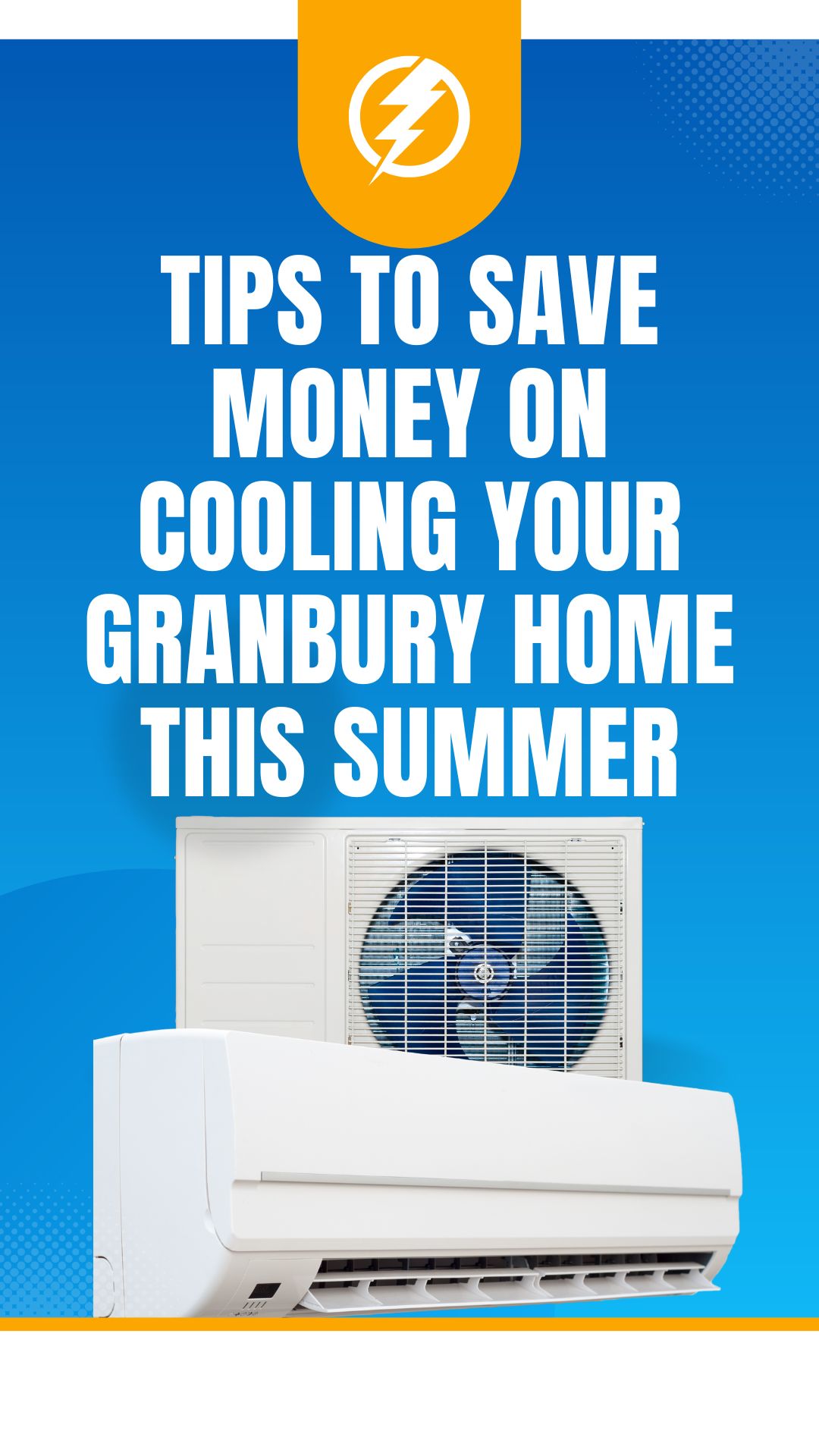 A majority of people know that Texas gets hotter than hot during the summer. This means a lot of time spent trying to keep yourself cool either at Lake Granbury or inside a commercially air-conditioned space, or within your own home.
One of the largest utility costs of Granbury home ownership is keeping your home warm or cool during the extreme temperatures of winter and summer. There's nothing more miserable than above 100° temperatures and no way to cool your home. It can be tempting to crank up the air conditioner but then when you get your bill the temptation quickly turns to panic.
There is good news! We have some ways to help you keep your Granbury home cool this summer while also conserving energy and helping to save a little bit of cash when it comes time to pay that utility bill.
Tips for efficient energy use during the summer in Granbury
Start with some easy general maintenance
One great way to make sure your air conditioner is not working overtime is with a few simple maintenance tricks in your main living areas. First, check all exterior doors and windows to make sure everything is airtight and there is no air coming in or out when these items are shut. This is especially important when you are using a window-mounted air conditioning unit to cool your home.
Making sure there is no extra air rushing in or out around your windows helps the hot air to stay on the outside of the home and the cold air to stay trapped inside. It may not seem like it but simply buttoning up air leaks makes a huge impact on how hard your air conditioner has to work to cool the space.
Only run the air conditioning at full blast when at home
If there are times during the day when no one is in the home then the conditioning does not need to be on full blast. If you have pets it is still a good idea to make sure that the air conditioning is on to keep them safe and comfortable, but it might be possible to run the air conditioner at a slightly higher temperature than the chilling and comfortable 60° that feels so great after being outside.
If there are times when you are going on vacation and nobody is in the house at all this is a great time to turn the air conditioner off completely and save possibly hundreds of dollars not running the air conditioner at all.
Limit the use of other appliances
The use of other appliances within the home can create and generate heat and raise the temperature of a space. Limiting the use of other appliances can help how hard the air conditioner has to work to keep the climate within your home comfortable. It could be something as simple as setting your dishwasher to air dry your dishes or opting to use a smaller appliance instead of the oven for dinner once or twice a week.
Consider a home energy audit
Having a professional come out to your home to look at how well and efficiently your cooling system is running could be a huge help. The purpose of an energy assessment or audit is to improve the energy efficiency within your Granbury home. Most often a professional assessment will help identify the largest problems first.
Check out the possibility of monetary help with upgrades
There are many resources available for American homeowners hoping to make their homes more energy efficient. Not only does it help homeowners to save money to install energy-efficient upgrades it also helps the entire system with homes making a lesser energy draw. For this reason, there are several programs offering rebates and even complete help with the costs of energy-efficient upgrades. It could be worth looking into. For example, the Energy Star Home upgrade is a weatherization program available for low-income households that can reduce energy costs an average of around $500 per year says the United States Environmental Protection Agency.
Install a programmable thermostat
A programable thermostat can help to adjust the temperature automatically throughout the day. This is helpful as the outdoor temperatures decrease when it gets dark. This can help to save a considerable amount of money with very little to no effort at a pretty affordable cost. Programming your thermostat to raise and lower the temperature at times when you are not in the house or when the outside temperature has gone down will help to decrease the amount your air conditioner is working to cool the home.
Likewise, the placement of your thermostat is also important. If your thermostat is in an area that gets direct sunlight from a window this can cause the thermostat to think it is much hotter inside the house than it really is and this will cause it to turn on the air conditioning more often than needed.
Consider adding some ceiling fans
Ceiling fans help to circulate the air in our homes more efficiently and as such help it to feel much cooler inside. In a way, it is your air conditioner's best helpmate. The best place to operate ceiling fans is on higher levels of the home because heat rises. Ceiling fans are not a huge investment but will make a huge impact on how efficiently cool air is moved around your home.
Make sure your air conditioner is in top shape
One of the best things you can do to ensure that your air conditioner is running as efficiently as possible is to have it frequently cleaned and maintained. The most important time to do this is before you turn it on for the spring and summer seasons as the temperatures rise. The best way to ensure your air conditioning is running properly and smoothly is to have a professional come out and inspect it once a year. It is also good to make sure that you are changing the air filters every 2 to 3 months in your HVAC system.
With these tips and tricks, you could save a significant chunk of money this summer and keep your home's climate comfortable during those hot Granbury summer days.
We love Granbury and there's no place like it during the summer but we also enjoy staying cool. For more information on living in Granbury please feel free to read our blog or contact us anytime. For information on available Granbury real estate contact us anytime. It is our pleasure to help you find a Granbury home you will love for years to come.