Tips for Preparing a Vacation Rental for the Christmas Season
Posted by Vickie Davies on Tuesday, November 22, 2022 at 7:53:29 PM
By Vickie Davies / November 22, 2022
Comment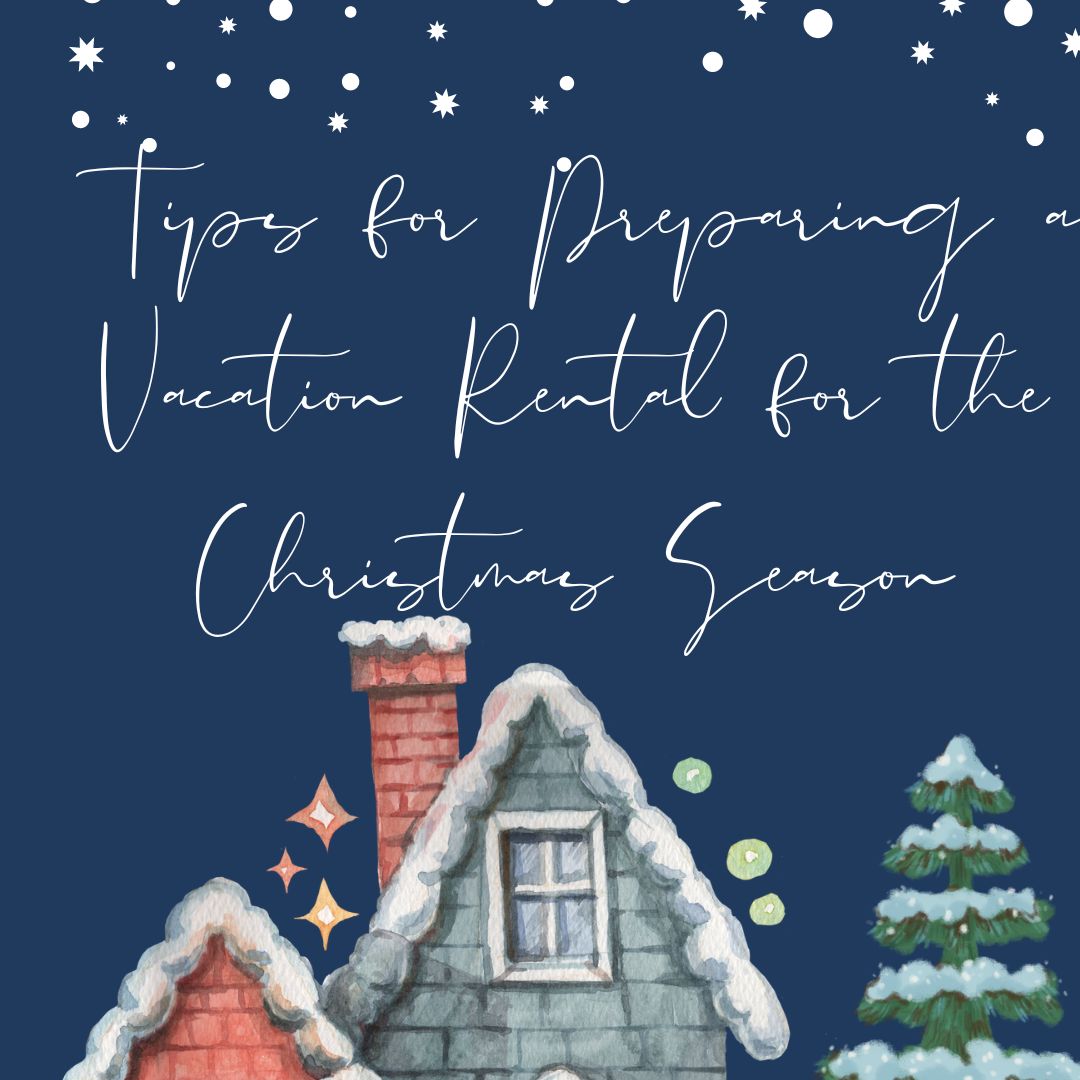 Thanksgiving and Christmas are the two peak travel holidays in the year. Numbers show that over 100 million Americans travel during the winter holidays and this means that there is a significant demand for accommodations. Over the last few years, vacation rentals have become increasingly popular for the holiday season.
Getting your vacation rental ready for holiday guests is a great way to capitalize on making money with your investment properties. Vacation properties that put together extra touches for the holidays are not surprisingly more popular during this time.
Here are some ways you can prepare your vacation rental to welcome Christmas guests
Decorations
A great launching point to showcase your vacation rental as being a great destination for the holiday season is with some holiday decorations. A few decorations that bring the festive holiday spirit to the property help to get Christmas-loving guests excited about renting your space.
You don't have to go excessively crazy just a few simple decorations can speak a lot to making your rental feel inviting for the holidays. A miniature tree can easily be put up or you can go all out in getting a full-size fake tree that you can put up every season.
A decorative wreath on the front door communicates that the home will be a fun getaway from the second they come to the property. A fireplace mantle is always a great place for a bit of garland and maybe a few stockings. The kitchen can easily be brought to life by hanging a few Christmas towels on the oven handle.
A simple free surprise
Offering guests a small gift when they arrive can help to usher in the gift-giving season and bring the holiday spirit to your property. Something as simple as a decorative basket full of hot drink mixes and a couple of Christmas mugs is enough to make guests feel special for their holiday trip.
Partnering up with other local businesses and offering discounts and coupons to nearby restaurants is also a great way to not only build relationships with other local businesses and help promote them but also help your guests feel like you are interested in the quality of their stay.
Advertise special vacation pricing and gift cards
What better gift could there be than the gift of giving loved ones a stay at their favorite vacation property, the one they are currently in? Advertise your off-peak reservation specials and the ability to purchase gift cards or a stay for their friends and what an awesome gift it would make.
You can also extend these specials to your former guests through a newsletter or email or social media.
Consider a Christmas package special
Though it is peak travel season some people enjoy the holidays from the comfort of their own homes. It may be a little bit more difficult to fill the actual days of Christmas Eve and Christmas with bookings. To give an incentive for spending the actual day of Christmas in a vacation rental you could offer special items for anyone that books the property on those days. If you can offer something like a gift certificate to a local restaurant or a special snack basket or tickets to a local show. The perks will far outweigh any extra fee for staying on Christmas.
For more information on real estate in Granbury Texas and surrounding areas please contact us anytime.