Tips for Making Your Backyard and Patio Usable in the Winter
Posted by Vickie Davies on Monday, November 14, 2022 at 7:03:05 PM
By Vickie Davies / November 14, 2022
Comment
It doesn't get insanely cold here in Texas during the winter, but there are times of cold fronts coming through, and the weather is altogether colder than at other times of the year. This being said many people opt to stay inside during the winter.
Just because the weather is a bit chillier, does not mean you need to completely give up your beloved outdoor spaces. We learned over the last few years how private outdoor spaces are treasured ones and being able to spread out is invaluable when everyone is at home.
There are some ways to keep your outdoor living spaces comfortable even in the cold, here are some tips.
Bring In the Heat
Make good use of those fancy and popular outdoor heating elements everyone loves to turn on when the sun goes down in the summer. No one says you can't use them during the winter too. In fact, adding one or two more heaters might be just what you need to keep the back deck comfortable to hang out for an hour or two from November through February.
There are so many great outdoor heating elements from basic outdoor heaters to firepits and even actual outdoor fireplaces. Add an extra layer of warmth and comfort with some nice heavy blankets.
Get Some Lights
Daylight is in a much more limited supply during winter. Make sure you have plenty of light in your backyard space so it doesn't feel dark and dreary. The more layers of lighting you have the better. It will encourage you to go out and use the space all year long, even in the dark.
Don't Be Afraid to Get in Hot Water
This is the best time of year to utilize a hot tub. There is no better way to justify the purchase of one than wanting to utilize and enjoy your backyard space when it gets cold out.
Create an Extension of Your Indoor Living Space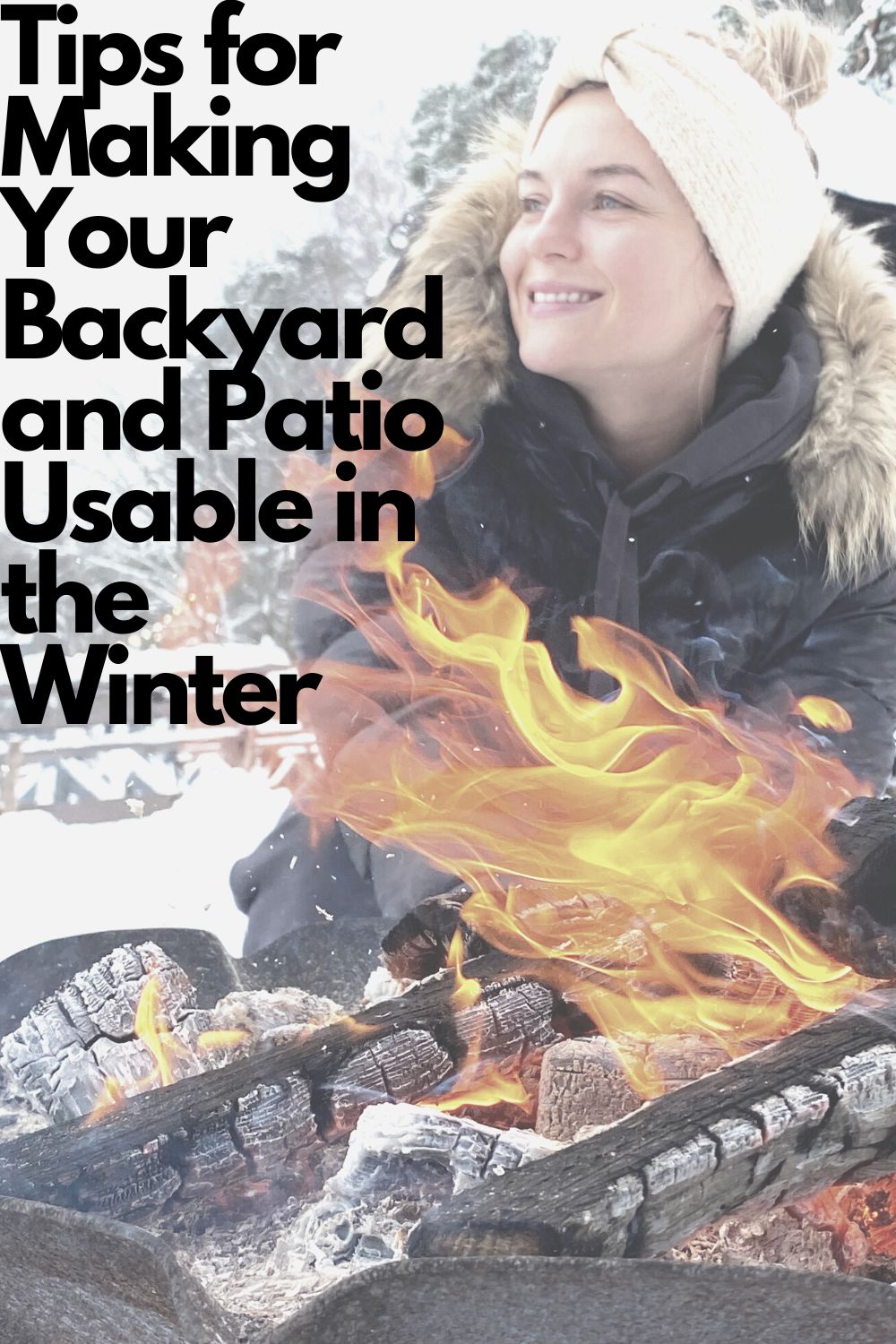 Creating a cozy and comfortable space that is visible from inside the home will have you and your company want to go outside and enjoy the fresh air any time of the year. There is just something about being outside when the space looks nice, comfortable, and inviting, even when it's cold.
A bonus to an outdoor space that is usable all year, is when you decide to sell your home, this can be showcased as one of the reasons buyers should fall in love with it.
For more information on real estate in Granbury Texas and surrounding areas please contact us any time.