Tips for Insuring a Lake Home
Posted by Vickie Davies on Monday, May 8, 2023 at 10:10:11 PM
By Vickie Davies / May 8, 2023
Comment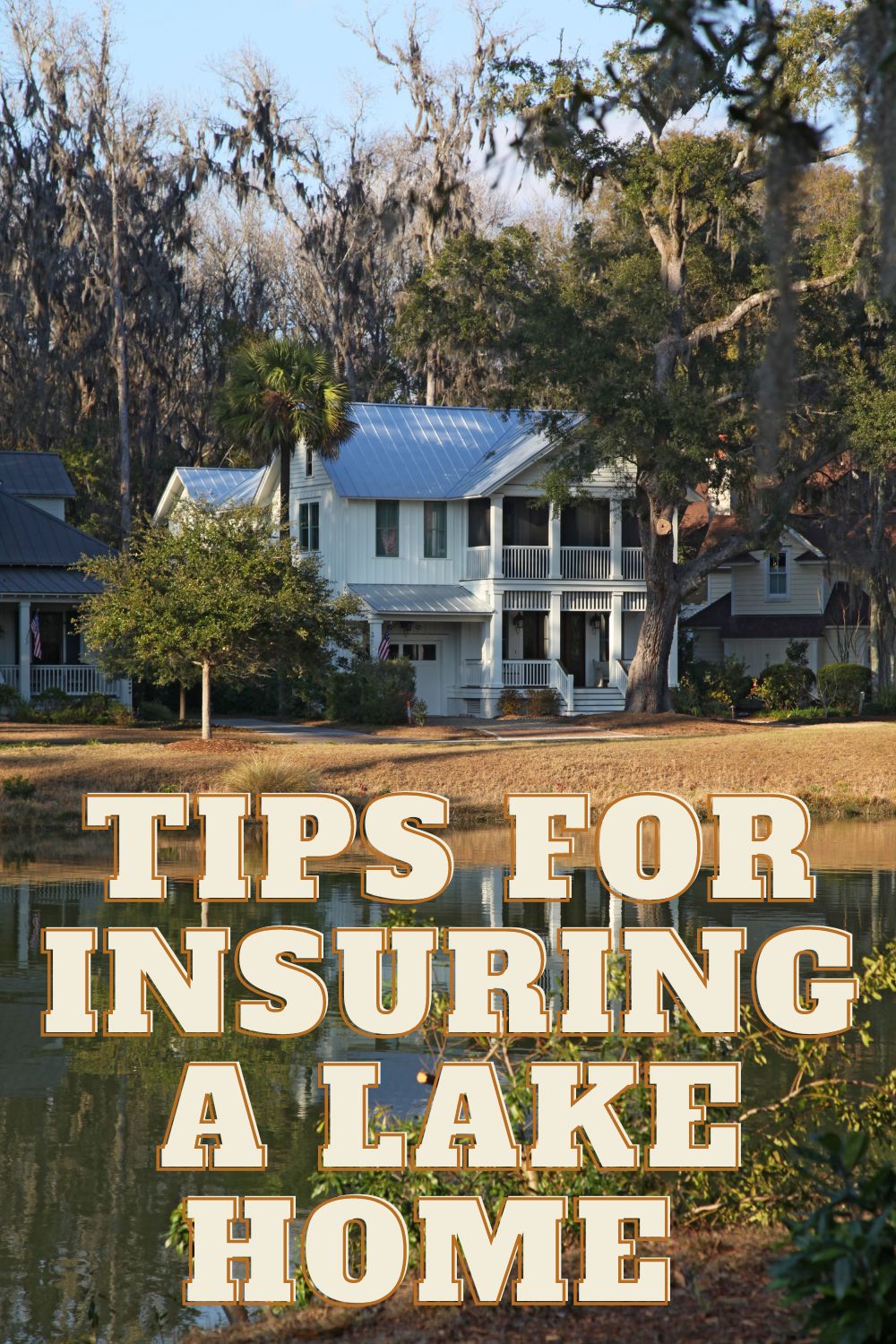 The are many amazing lake properties in Granbury Texas. Lake homes are popular here and it is a dream of many to live on Lake Granbury. There are many things to know about how lake homeownership can differ from traditional home ownership. One of the significant differences is how you insure your home.
It is important to make sure you have the right type of homeowners insurance on your lake home as well as plenty of coverage to keep all of your home covered.
Here are Some Tips for Insuring a Lake Home
Look at Mulitple Insurance Quotes
Each insurance company offering coverage for your lake home is going to offer something a little bit different. It is not uncommon to encounter different prices with differing coverage. For this reason, it is good to get more than one home insurance quote.
Each company is able to set parameters for what they will cover and what they might give a price break for. For example, a company may offer a price break to homes located within a certain distance of a local fire department. They may also charge a bit of a steeper price for a lake home that is more difficult for large emergency vehicles to access.
Make Sure Everything on the Property is Covered
Many lake homes, especially waterfront homes come with additional outbuildings. This can be in the form of a detached garage, large shed, bunkhouse, guest house, boathouse, dock, and maybe even an outhouse or lakeside shower/bathroom combo.
Not all standard home insurance policies will automatically cover every structure on the property. It is smart for a Lake Granbury homeowner to make sure they read any potential insurance coverage plan to see what it will include in coverage. Many times insurance will cover the main home and maybe a shed but will not provide coverage for extra structures on the property. It is not uncommon for a company to provide coverage at an extra cost.
Even though it may cost more money it is always smart to have everything on the property covered with plenty of insurance to cover the cost of a total rebuild.
Don't Forget Watercraft and Vehicles
If you plan to have a boat or other extra vehicle at your lake property like an ATV, golf cart, or jet ski it is a good idea to ask your insurance company if they can provide a separate policy coverage for your recreational vehicles. You may benefit from a slight discount when purchasing multiple coverage policies from the same company.
Look Into Covering Water Structures
Lake homes right on the water may have some semi-permanent water toys in place. This can include swim rafts, water trampolines, floating docks, boat lifts, and other similar items. It is a good idea to ask about coverage for these things as well.
Flood Coverage
Depending on your proximity to the lake and the increased possibility of flooding looking into extra flood coverage is important. Many standard policies do not cover flood damage as a result of the weather or other issue with surrounding bodies of water near your home.
Reduce Content Coverage at Second Homes
If your home on Lake Granbury is a secondary residence that you use as a vacation property ask your insurance provider about reducing the personal content coverage for the property. Often a second home is going to have fewer personal property items within the property as compared to your primary first home. This means you do not need to cover as much coverage to replace personal items as you would on your first home. This could save you some money on your insurance costs.
Making sure that your lake home has plenty of coverage is extremely important. You want to protect your investment and make sure that should anything happen there is a plan in place to get back on track.
For more information on purchasing a lake home in Granbury and other surrounding areas please contact us anytime.