Tips for Granbury Buyers to Compete in a Sellers' Market Right Now
Posted by Vickie Davies on Thursday, November 16, 2023 at 1:11 PM
By Vickie Davies / November 16, 2023
Comment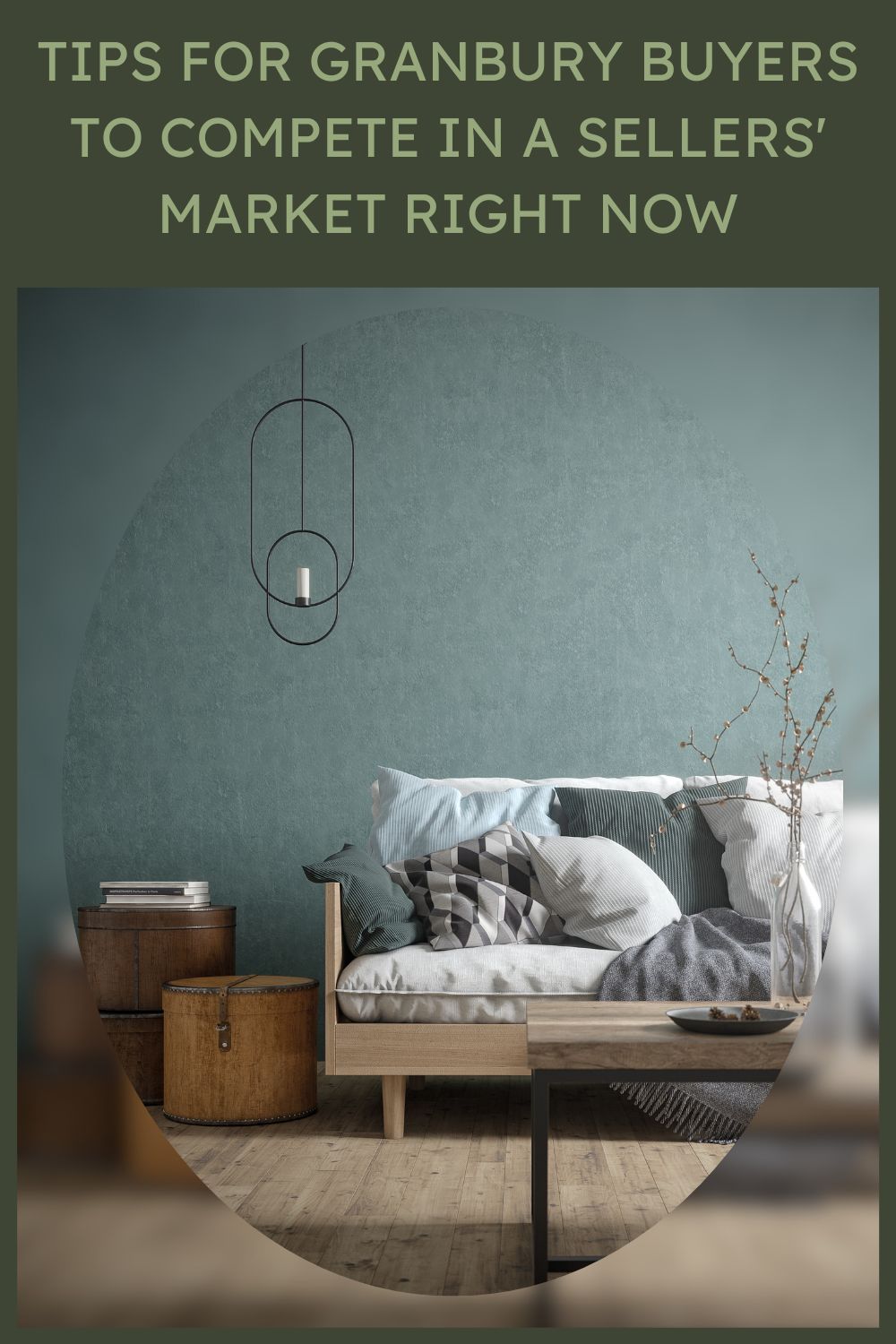 For some time now Granbury and much of the country have experienced sellers' market conditions in real estate. The current sellers' market is not as frenzied as it was when mortgage rates were below 3%, but there are still multiple bid situations happening on homes in highly desirable locations. This is all due to a continued extremely low housing inventory even compared to pre-pandemic numbers in more balanced markets.
All that being said, Granbury homebuyers are finding themselves needing to look at different home-buying strategies to help them find a competitive edge and have their purchase offer catch the eye of a Granbury home seller. Some tactics employed are not helpful and can get buyers into a bit of buying remorse or financial trouble. But there are some strategies that have proved helpful in certain buying situations.
Tips for Granbury Buyers to Compete in a Sellers' Market
Time Off Market Fee
One strategy for making an offer look more intriguing in a world of competing against offers made above the list price is a time-off market offer. This is much less expensive than getting into a bidding war trying to be the highest bidder and having to pay thousands of dollars out of pocket (because the bank won't loan this money if it goes above market value.)
A time-off-the-market offer added to your purchase agreement works through the earnest money deposit. An earnest money deposit is a good faith deposit and innocence a down payment on a home purchase. It communicates to the current homeowner that the buyer is serious and willing to put their own personal funds into the purchase as a down payment. There is often Termanology in the purchase agreement that states the buyer can receive their earnest money back if they rescind their offer for any of the contingencies included in the agreement.
With a time off market fee, the buyer communicates in the purchase agreement that the seller can automatically keep this earnest money whether the purchase of the home closes. So if a buyer walks away because they cannot secure financing or there's a major problem found in the appraisal they have agreed to walk away from their earnest money deposit.
This can look more attractive to a buyer because there is no risk of an appraisal gap and the deal falling through with an offer made above the listing price. It communicates to the seller that they will walk away benefiting either from a home sale or from extra cash in their pocket guaranteed.
Partial appraisal waiver
In hopes of having the accepted offer in a multiple-bid situation, some buyers will waive contingencies in their contract. Two of the most commonly waived contingencies are the inspection and the appraisal. These can both be highly risky to wave. In the case of waiving an appraisal, if a buyer is using a mortgage to finance the purchase, they are automatically responsible for paying in cash the difference if there's an appraisal gap. They are not able to cancel their purchase offer and walk away from the home without losing their earnest money.
Lenders will not lend more than the fair market appraised value of a home and anything a buyer offers to pay for a home above that price is the responsibility of the buyer to put down on the purchase in cash. Instead of completely waiving the appraisal some buyers have instead made a partial waiver by offering a specified amount with a cap off in the event there is an appraisal gap. This does cost a buyer more money out of pocket, but it can save a buyer tens of thousands of dollars instead of paying a full appraisal gap.
Use tactics to lower your interest rate and gain more budget
Interest rates are considerably higher and as such homes are now requiring higher monthly mortgage payments as compared to just a few years ago. Some buyers have used the strategy of negotiating lower interest rates through various tactics to help them with monthly payments and be able to increase the budget on their overall home purchase.
Some of the most common tactics used currently to help decrease an interest rate and give more buying power on the overall price of a home include paying for points to lower the interest rate over the life of the loan or using a temporary rate buy down to lower the interest rate for the first few years of a loan.
Some buyers have also negotiated with home sellers to pay more for the home if they pay concessions to help get the mortgage interest rate down. This is a very commonly used tactic that many sellers have agreed to recently.
No matter the strategy you are considering as a Granbury homebuyer to help get an edge on the competition it is always best to have a trustworthy buyers agent on your side to help you determine if these strategies are right for you with a particular buying situation.
If you are currently looking for a Granbury home I am happy to help. You can contact me anytime with all of your Granbury real estate needs.