This Bathroom Feature Helps Sell Homes
Posted by Vickie Davies on Monday, January 31, 2022 at 10:03 AM
By Vickie Davies / January 31, 2022
Comment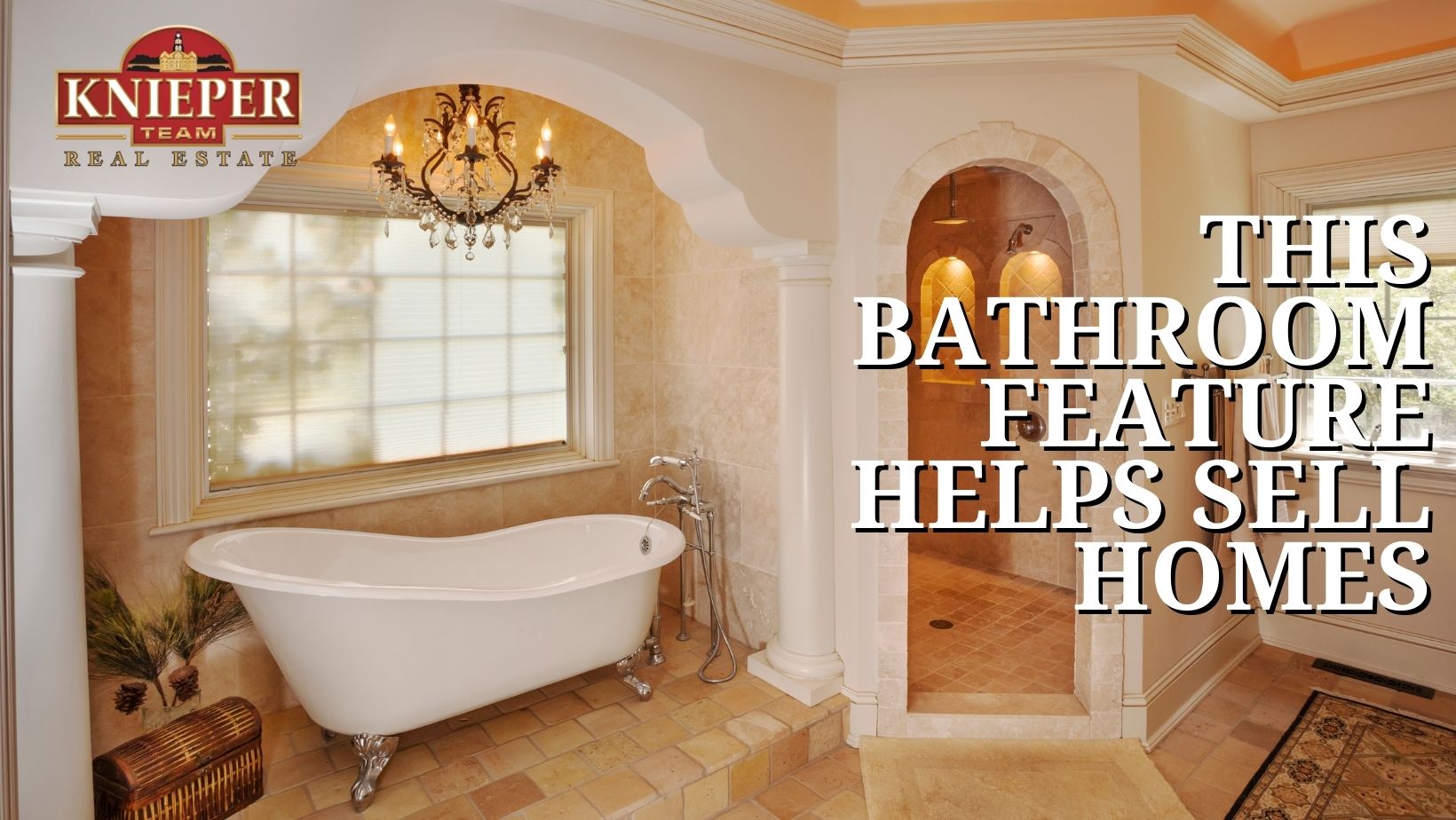 You've probably heard it said that bathrooms and kitchens are the most important rooms in homes and that they can sell a house. According to a new survey from realestate.com, there is one feature within a bathroom that can help to sell a home for more money.
What is the one feature in a bathroom that is helping to sell homes right now?
The realestate.com survey showed that homes with a clawfoot bathtub sold on average for 29% above the asking price. This is a large chunk of money coming in from one unique bathroom feature. It seems that many homebuyers are intrigued by the bit of character that a clawfoot tub brings to the bathroom. It can make a space feel luxurious while adding some architectural interest and this certainly is appealing to buyers right now.
Here are some other features that have been statistically proven to increase a Holme's resale value
Exposed beams
Warm rustic wooden beams and rafters in a home ceiling are prized architectural features that bring interest and a feeling of high design into a space. These do not have to be actual functional beams they can be purely decorative adding to the overall aesthetic and design of the room.
Wainscoting
Just some simple wood wall cladding can add a ton of visual interest and character to any room. So much so that it has buyers falling in love with it. About 26% of people from the survey said they would be willing to pay more for a home that had this architectural detail.
Elegant outdoor space
With more and more people searching to spend time outside even before the pandemic began, outdoor spaces have become almost a must-have on every buyer's list. What sells an outdoor space, even more, is a well-designed outdoor living area.
Mudroom
Having a functional space where the family can come in from the outdoors and drop all of their things is high on the list for many homebuyers. A functional mudroom space can raise a home's value by as much as 24%.
Quartz countertops
Long gone are the days of expensive stone countertops leading the desirability in a home kitchen. Now that many people have discovered that though stone is durable it can be difficult to clean on a daily basis and maintain with yearly deep cleaning and sealing, Quartz is the new in-demand countertop material.
Hardwood floors
Hard surface flooring has been desirable among homebuyers for quite some time especially as many people watch home improvement shows where famous home renovators rip out the carpet to discover beautiful hardwoods underneath. The allure to hardwood is not only that it is beautiful, but it only gets better with age. A true actual hardwood floor is a very great asset to have in a home.
When renovating a home, the best thing to think about is your plans for reselling. If you plan to resell before renovating again, you want to make renovation decisions that will appeal to buyers and bring more return on your investment.
For more information on selling a home in Granbury Texas and surrounding areas, please contact us any time.
More Great Advice for Sellers:
Get Started with the Selling Process Today!