Things You Don't Often Hear About Life in a Waterfront Home
Posted by Vickie Davies on Monday, March 29, 2021 at 10:12 AM
By Vickie Davies / March 29, 2021
Comment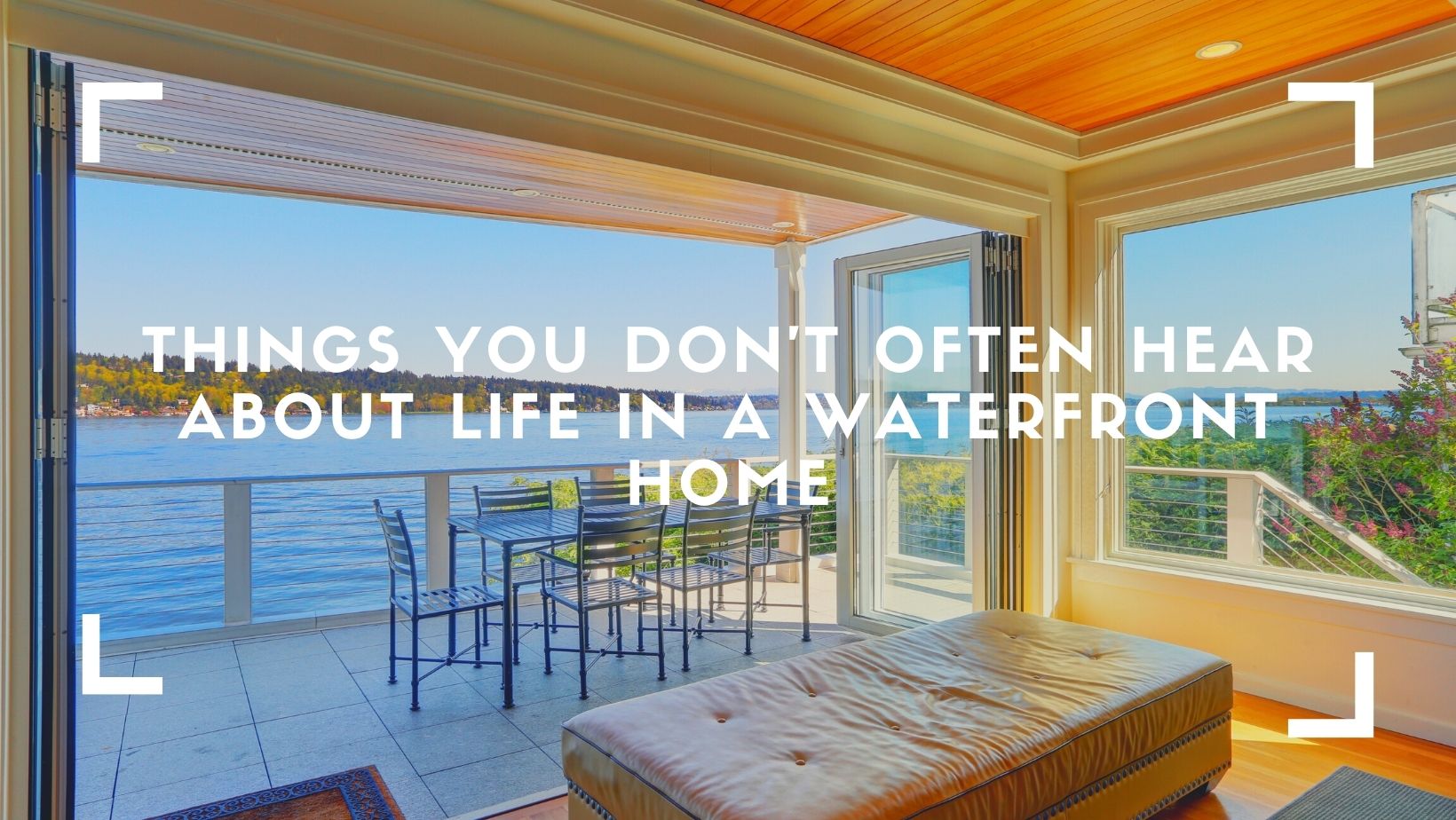 Living on the water is a dream come true for many home buyers. There is just nothing like looking out your windows and seeing a beautiful body of water right outside, not to mention the countless outdoor activities just steps from your home.
There is so much to love about living in a home on or near the water especially at Lake Granbury, but there are some things that first-time waterfront home buyers should know before they make the investment. Just a few things to consider that you may not have heard when seeking advice about buying a waterfront home.
Wildlife: Water naturally attracts different types of wildlife, especially large numbers of waterfowl. This can mean more cleanup of animal droppings and messes that are naturally made by wildlife. Some wildlife around the water are protected, so how you live in harmony with them may have some laws. This can result in more yard and outdoor home maintenance.
Docks are Great but Require Work: all homes and their yards are going to require maintenance. If you plan to build a dock or the property has a dock in place, this will require frequent upkeep.
Related: What's the best decking materials for your home?
Possibly More Frequent Visitors: living on the water means you also live in a prime location where many people want to be. Do not be surprised when friends and family want to do events at your house because you have the prime real estate. This is actually a great thing for those that love get togethers.
Less Backyard Privacy: a home right on the water opens up your backyard sightlines to being shared with everyone else enjoying the water.
Potential Land Changes: water can take a toll on the land that surrounds it, sometimes its slowly over the course of decades and sometimes it happens rapidly and in just a few years a homeowner has lost a foot of their backyard. Be sure to do homework about the body of water you will be living on and its effects on the shoreline as well as the tide schedule and plans to upkeep and prevent erosion.
Everyone Should Know How to Swim Well: if the body of water you live on is good for swimming (or even if it is not) it is a very good idea that all people living in the home have frequent swimming lessons and are trained in water safety. You never know what could happen, you will be surprised at how often someone can fall in or have a water mishap.
Know the Water Usage Rules Beforehand: every body of water is going to have its own set of rules for how it can be used and enjoyed by those living on it and visiting it. Some lakes for instance do not allow any watercraft with motors.
Fencing in Pets: if you have a furry family member you would like to release into your yard while keeping them safely contained within the yard, how to fence your waterfront property may bring some challenges where sight lines are concerned. Many waterfront pet lovers opt for an invisible fence.
Extra Insurance: homes on the water are subject to flooding and as such should have flood insurance. This is an added expense above traditional home owners' insurance.
It is best to consider all of the factors about any home before spending a large amount of money on it . There are several things to consider about living on the water, but we believe that you will love the water so much these considerations will be well worth it.
For more information on homes for sale on Lake Granbury and other areas in North Texas please contact us at any time.
All Lakefront Home Buying Tips