Things to Do in Granbury: Ride the Iconic Green Trolly
Posted by Vickie Davies on Friday, June 2, 2023 at 4:41 PM
By Vickie Davies / June 2, 2023
Comment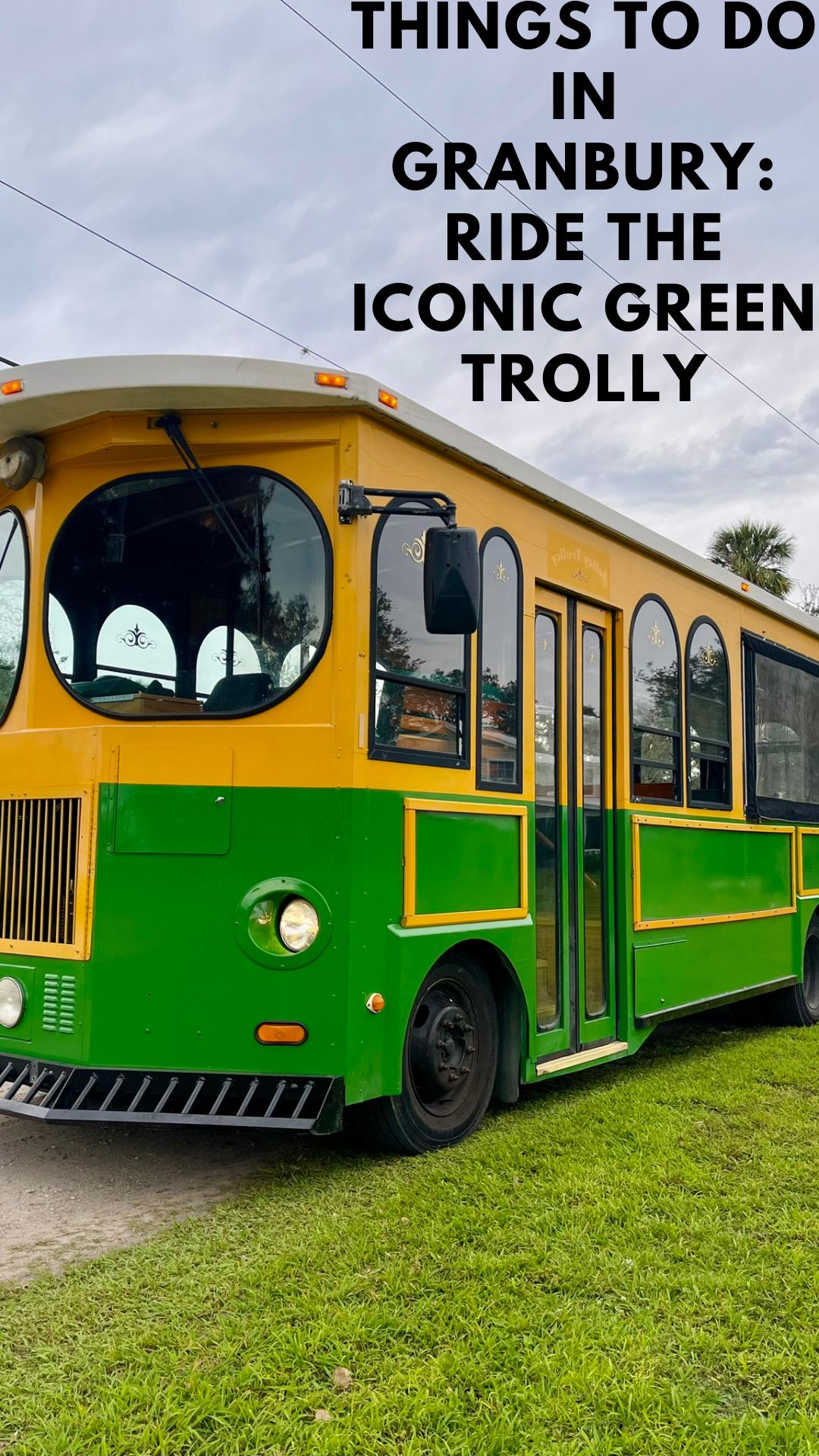 If you have just moved to the town of Granbury Texas or are considering moving to Granbury and wondering if you will like it here you may be looking for things to do around town. Outside of staying at the lake all day long, there are actually several fun activities to keep you entertained and engaged in one of Texas's best small towns.
And outside of the actual lake people might say one of the most signifying landmarks of Granbury is the historic downtown square. The Square has many great local shops and restaurants in some of the most beautiful historic buildings. Along the streets of the Square runs an iconic and cute old-fashioned Green Granbury trolley.
What is great about the trolley (aside from its aesthetically pleasing historic nature that fits right in with the architecture of the square) is that it takes people around the area for free. What is even better is that you do not have to be staying at a hotel or attending a conference at the large Granbury Convention Center to ride. Even locals can hop on and enjoy the free trolley.
The iconic green and Granbury trolley operates between the hours of 4 and 10 PM every Friday and from 10 AM to 10 PM on Saturdays. It also runs from 11 AM to 5 PM on Sundays. The entire route takes about an hour starting at the visitor center located at 201 E. Pearl St. by the Kesslers Schnitzel Haus and Biergarten right in the historic Granbury Square.
As the trolley makes its way back around to its starting point it stops at hotels, bed and breakfasts, and many other locations throughout the Square/Historic District and near the conference center. If you want to know the exact whereabouts of the trolley you can track the trolley in real-time or you can receive information and updates if you text the word trolley to 77222. For more up-to-date information on the trolley's whereabouts or the schedule check the visit Granbury website, it has a trolley app that will give information on an estimated time that the trolley will stop at a certain location. Just download the QR code at the visit Granbury website.
There is no better way to get acquainted with the downtown areas of Granbury than to hop on the trolley and just let it take you wherever. The trolley is quite popular and last year served a record number of riders reaching 13,000 people according to the visit Granbury Director Tammy Dooley.
For more information on living in Granbury including available Granbury real estate for sale please get in touch with us anytime.