The Pros and Cons of an Open Kitchen Design
Posted by Vickie Davies on Tuesday, November 29, 2022 at 1:52:16 PM
By Vickie Davies / November 29, 2022
Comment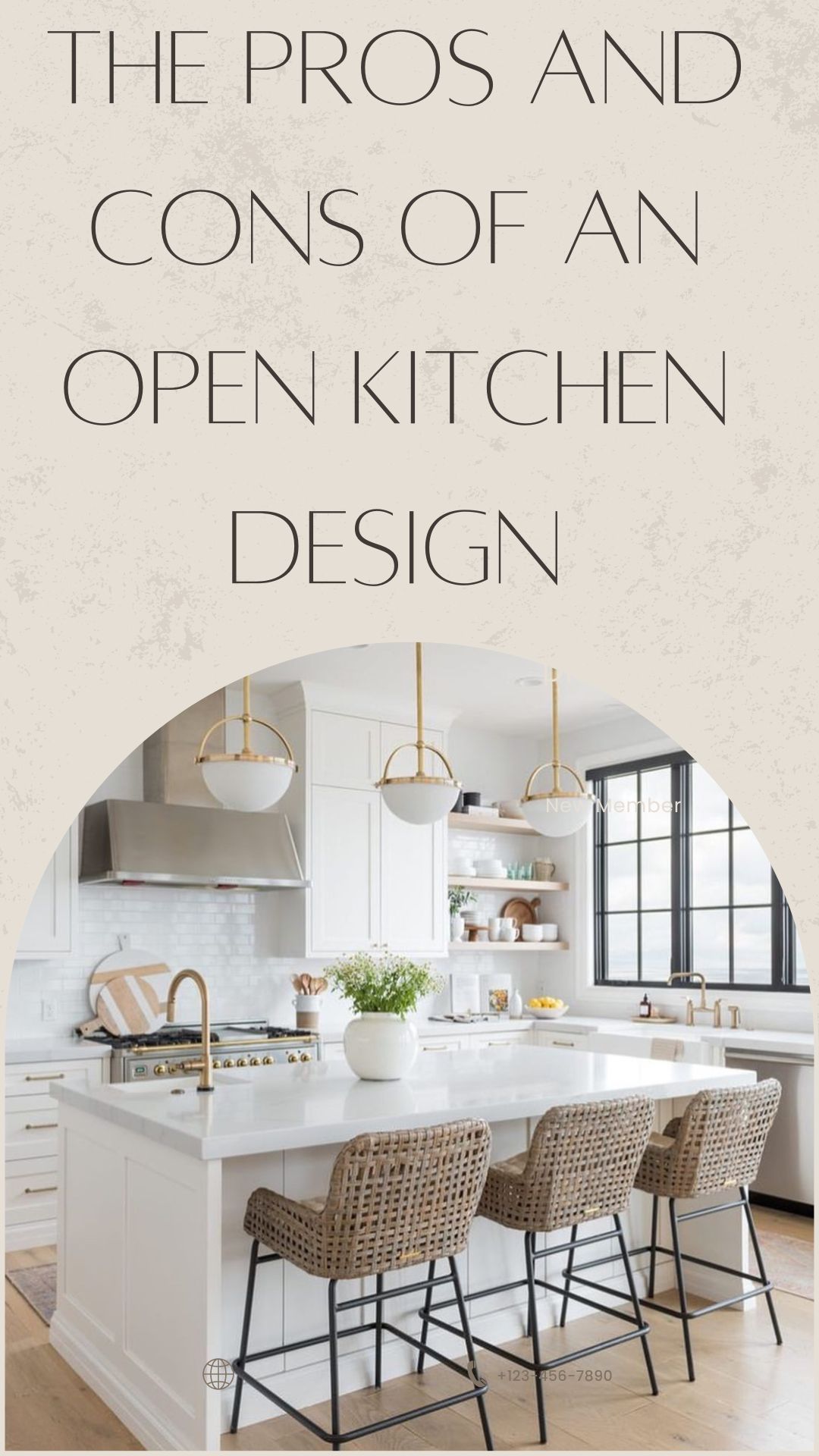 The open kitchen trend has been around in home design for some time now. But some home design experts think the trend may be losing steam as more people are spending more time inside their homes since the pandemic. An open kitchen gives the ability to easily entertain while still in the kitchen and to connect with your family but it can also bring a lack of privacy.
Here are the pros and cons of having an open kitchen design
Pros
The ability to interact with other people while cooking or prepping food
One of the biggest advantages and one of the reasons that the open kitchen design became so popular in the first place is the ability to not feel like you are closed off from the rest of the world while you are preparing and cooking food. This has been especially great for hosting parties in your home. It brings the family centered around the kitchen island while still able to enjoy what is going on in the family room or entertainment room.
Related: 4 Great Ideas for a Multi-Functional Kitchen
Better views
If you have smaller children it is easier to keep an eye on them while you are making a meal as they can play in the family room area while you are still able to watch what they are doing. You could also enjoy the television as you are preparing larger meals. There's also the ability to supervise homework time.
More light
An open kitchen gives the ability to have more light flooding into the space. Fewer walls mean fewer barriers to stop incoming natural light from windows in other rooms of the home. It makes the space feel bigger and open and airy which also brings a more cheerful atmosphere. There is the added bonus of needing less light during the day and saving energy as well.
It can make the kitchen feel bigger
Open site lines into other rooms can give the illusion that your kitchen is much bigger than it really is. Perhaps this was a good trick in new construction homes helping to make homeowners think the kitchen was much grander without having to give it more square footage. Regardless it does help to make any kitchen feel like it is much bigger than it is.
More: 5 Ways to Choose the Best Kitchen Barstools
Cons of open kitchens
All of the mess in the kitchen is on display
The kitchen really is the hub of the home. It is the most frequently used room in the home as we all need to eat several times a day especially if you have active children. A closed-off kitchen allows you to hide the mess of frequent everyday use from the view of other areas.
Odors waft into other rooms
An open kitchen means that the smells from whatever is being cooked instantly go into the other adjoining rooms. This can be a huge benefit if you are doing something like baking cookies, but if you are preparing salmon for dinner it may not be so welcomed.
Limits the amount of storage space
Walls in your kitchen mean fewer opportunities for shelving and cabinets that can bring storage and organization where it is most needed. This is why large islands have become popular as well because they can help with some of the limited storage space.
For more information on real estate in Granbury Texas please contact us.