The Most Desirable Home Features to Home Buyers in 2023
Posted by Vickie Davies on Thursday, April 20, 2023 at 3:48 PM
By Vickie Davies / April 20, 2023
Comment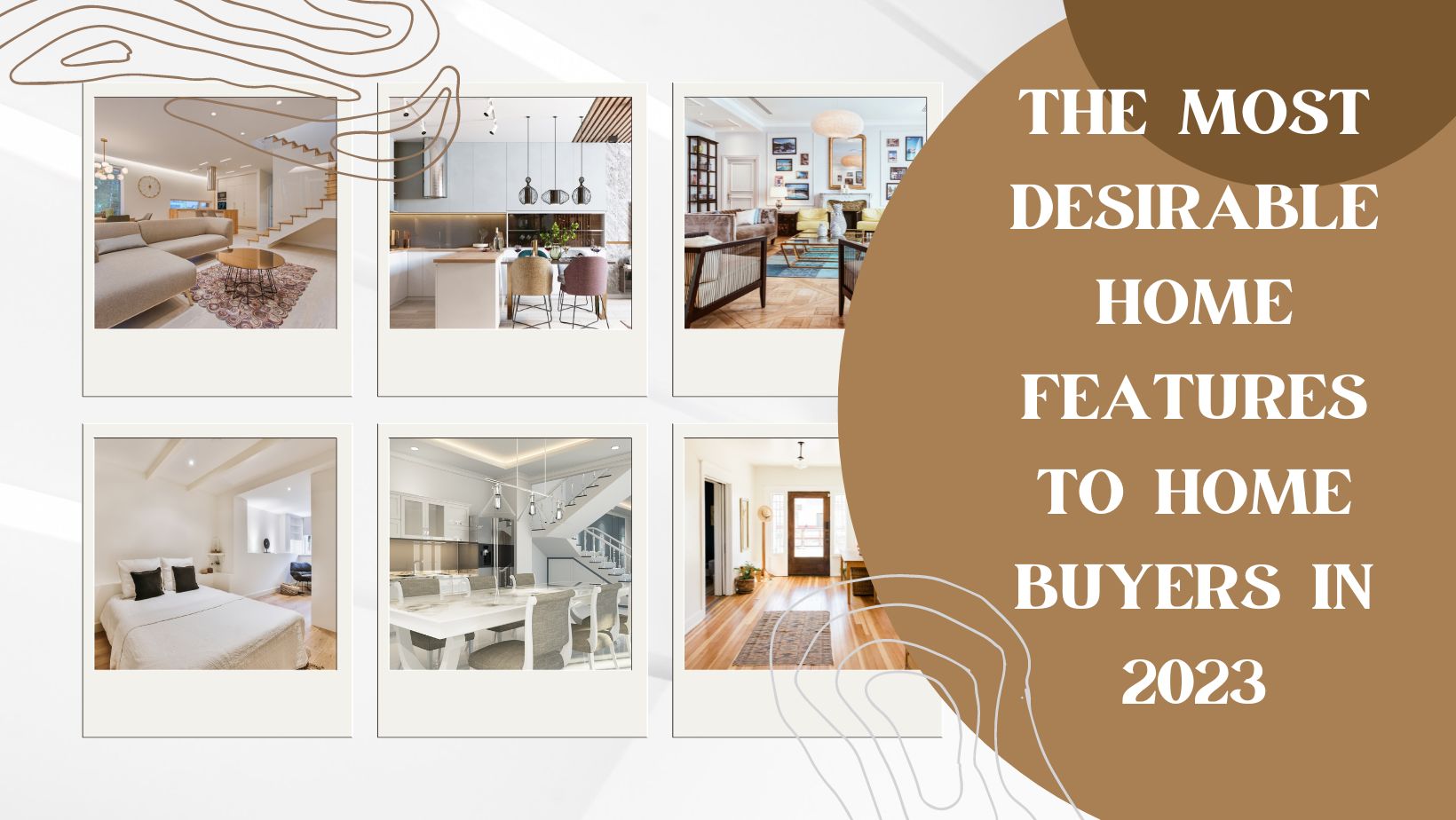 Home trends change as culture changes. What was once desirable in Granbury homes a hundred years ago, fifty years, ago, 20 years ago, 10 years ago, 5 years ago, and in some cases just one or two years ago (thank you worldwide pandemic) may no longer be highly sought after by homebuyers in 2023. What homebuyers are hunting down and willing to pay more money for in a home is changing.
Here are the Most Desirable Home Features in 2023
The company stuccco has shared its list of what the most desirable home features are for this year after collecting data from different "up-to-date data sources." Here are some of the most popular home features that buyers are looking for according to their research.
The Top Five Home Attributes on Today's Homebuyer Lists
Laundry Room
The survey found that 87% of home buyers making lists of what they want in their next home wrote down that they want a separate laundry room. This does not mean having the washer and dryer sit in the corner of a room in the home. It means a specific room dedicated to laundry itself. Of those who put down that they want a laundry room in their home 63% noted that they would like this laundry room to be on the main floor of the home and accessible from the home's main living space.
Exterior lighting
This one may come as a little bit of a surprise. Exterior lighting was as popular on home want lists as a laundry room. It is not the most glamorous or often thought about aspect of a home but it is increasing in desirability for homebuyers currently. Exterior lighting can add significant value to your home and does wonders for the curb appeal of a property.
Plenty of lighting in outdoor spaces is a huge asset to home buyers it enables them to use exterior living spaces for a longer amount of time. Also having a well-lit exterior makes a home feel safe when arriving to it in the dark. The nice thing is it can be a pretty minimal cost and upgrade price as compared to other home renovations.
Ceiling fans
Watching home improvement shows pre-pandemic may have resulted in one of the designers talking about how ugly a ceiling fan was and that it needed to go. But this idea has since flipped and now home buyers are looking for better ways to control the climate within their homes. The ceiling fan is coming back in popularity. About 83% of people on the survey were hoping to find a ceiling fan within their next home.
The nice thing for Granbury homeowners here is that when selling your Granbury home you can easily install some ceiling fans in some key places to help regulate the climate within the home for very little money.
Quality windows
With energy costs increasing many home buyers are aware of the increasing cost to heat and cool homes. As such home buyers are hoping to find features in their home that would help them to provide a comfortable climate inside their new home without spending a ton of their income. Energy-efficient windows with an energy star rating are seen as a major asset in a home. 83% of home buyers from the survey were looking for a home that had energy star-rated windows.
Patio
Outdoor spaces have been increasingly popular for some time even before the pandemic when they exploded in popularity as homebuyers wanted to secure their own private space outdoors to enjoy. Patios in particular are highly desirable among homebuyers in 2023. 82% of home buyers from the survey noted that they would like to find a patio at their homes.
Patios were listed at higher desirability than decks and those amazing storybook front porches with rocking chairs. What is nice for a home builder or someone looking to sell their home with a blank canvas for creating an outdoor space is that a patio is much easier to install as compared to other outdoor spaces.
Knowing what Granbury home buyers are looking for is a great strategy for preparing your home for sale and marketing it to the most buyers possible. Working with a local real estate agent is also a winning strategy for determining which features in your home buyers are looking for and how to showcase them.
For more information on selling your Granbury home please contact us anytime.