The Importance of Learning HOA Rules Before Buying a Home
Posted by Vickie Davies on Wednesday, July 27, 2022 at 7:33 PM
By Vickie Davies / July 27, 2022
Comment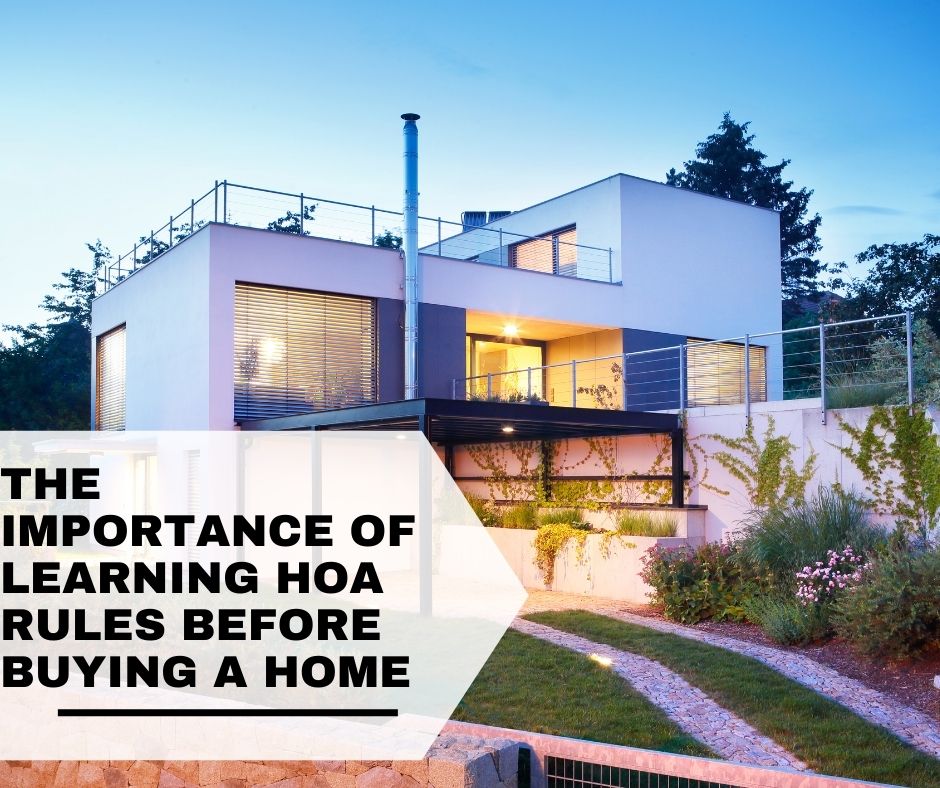 When you go househunting it is not unlikely to end up looking at several different homes until you find one that seems to be just right. Your search may have you feeling like Goldilocks and it can be a little bit stressful. So when you find that perfect home why would you ever turn it down?
If the home is inside an HOA you want to make sure you are checking everything out before you put an offer in on that perfect house. Here's why:
Not Every HOA is the Same
Even if you find a home that seems to fit all of your wants and needs on your list as far as having that perfect kitchen and just the right amount of bedrooms, you want to make sure that everything about the property is in order.
A home could be in the perfect location with little commute in a nicely groomed neighborhood and fit your style choices exactly, but if it is in a neighborhood with an HOA you want to make sure you know everything you possibly can about the HOA before falling too in love with the home.
Is not uncommon to find homes inside of neighborhoods with homeowners associations here in Texas but every one of them is different and will come with a different set of expectations. You may find that a home that seems perfect has homeowners association requirements that are just too much.
For example, you might find that the homeowners association dues can be nearly as much as your monthly mortgage payments. And in some cases, you may find that these homeowners association dues do not cover certain aspects of community amenities that you were hoping to utilize.
It is always important to read over the entirety of homeowners association requirements before buying a home
When purchasing homes inside of residential communities with homeowners associations it is not uncommon for home buyers to become very excited about the home itself and merely skim over the details of living within the community.
Many a homeowner may find that they have buyer's remorse when it comes to discovering certain rules of the homeowners association. Some homeowners associations have very particular rules about the way homeowners keep the outside of their property. While some homeowners may love this aspect and are very enthusiastic about keeping up their landscaping and having a neighborhood that does the same, other homeowners may find that the details of doing this might feel a little intrusive or overbearing.
In other HOAs you may find that you are required to pay for certain community aspects that you know you will never use and feel should not be included in homeowner association dues. Even if the dues are relatively low as compared to other homeowner associations you might find that you're paying for amenities that you personally never utilize.
Living in an HOA means you are responsible for those homeownership dues for the entire time that you live in your home. Unless everyone has votined to increase or decrease the dues. Some homeowners find when they add up the amount they are paying in dues over the lifetime of a loan that this is just way more than they are willing to spend on housing.
Having a home in a community with an HOA can be a great benefit but can also feel like it is more than you are willing to sign up for. It is always in your best interest to obtain a copy of the rules and regulations of living within the HOA and carefully weigh out if you would enjoy living in the community.
For more information on purchasing a home in Granbury Texas and surrounding areas please contact us anytime.