The Importance of a Home Improvement Fund
Posted by Vickie Davies on Monday, March 28, 2022 at 10:56 AM
By Vickie Davies / March 28, 2022
Comment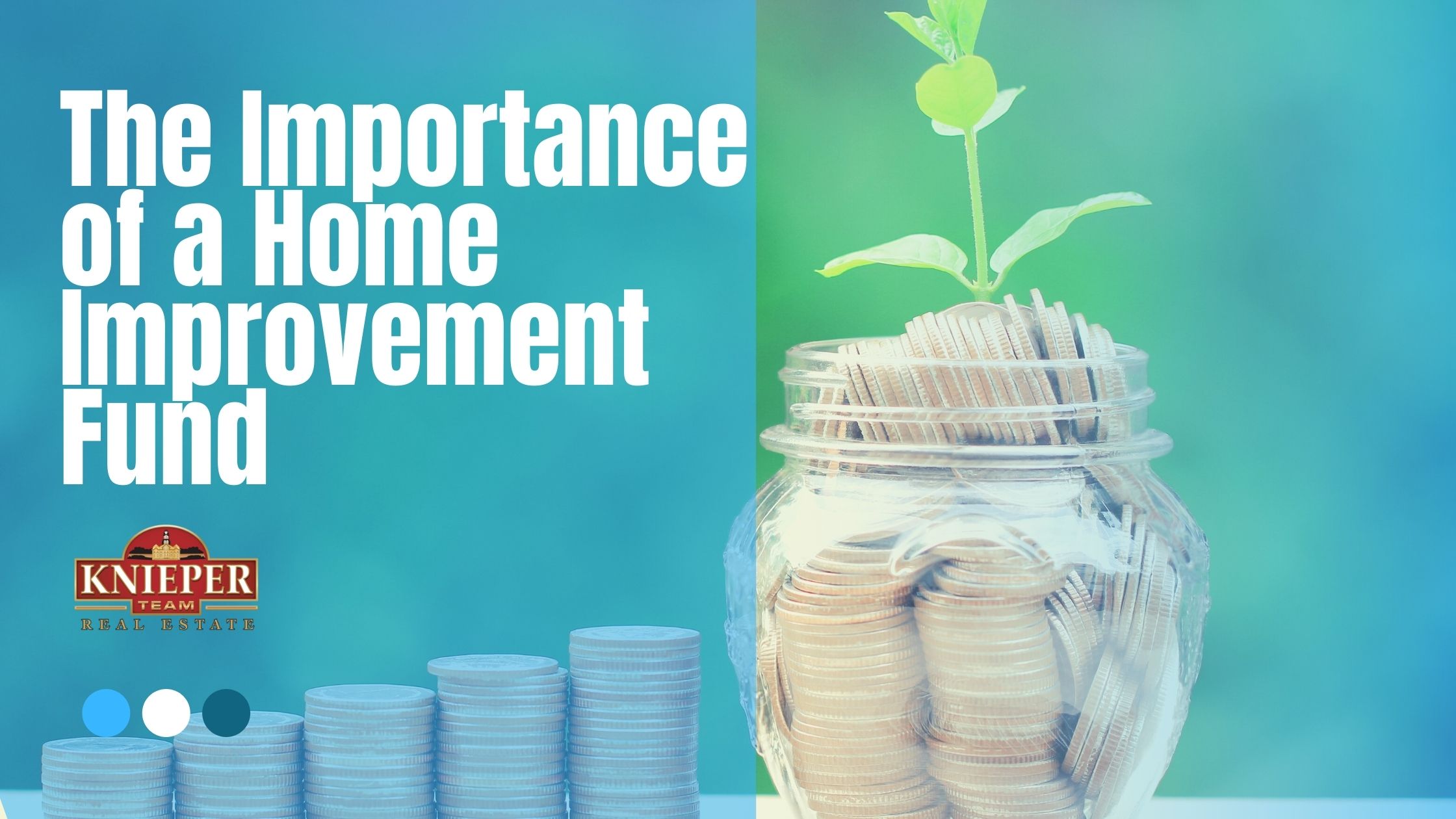 With this crazy real estate market that includes high competition and homes selling for well above list price, you may be considering purchasing a home outside of your original intended budget. The best plan would be to purchase a home below your budget that has all of the major structural qualities you need instead of stretching beyond comfortable means to get into a home that is seemingly perfect.
One great reason to purchase below your budget right now
Many times, the majority of homeowners shopping for a home only focus on the financial aspects of actually purchasing the home. What some homeowners often forget to consider is the cost of maintaining and keeping the home in top shape and other items like furnishing it. It might be a smarter idea to purchase below your top budget and to save some of your money so that you can turn a house into a true home. A place of comfort that you will love that is all you. A home you truly love. Stashing away some of your money in a home improvement fund enables you to make these changes.
Reasons a home improvement fund is a smart plan
Repairs and updates will come with any home purchase
Even the most beautiful of homes is going to require a repair at some point. And depending upon how long you plan to stay in the home, updating will be needed to make it feel like it is fresh and well taken care of. This will be especially helpful if you plan to sell the home for top dollar in the future.
Financing options for renovations are limited
The very beginning months of homeownership are not the best time to try and finance home repairs. Often new homeowners do not have enough equity built up in a home to borrow against it so this will inhibit your ability to borrow a home equity loan or a line of credit to help finance home repairs.
You could take out a zero-interest credit card, but you need to make sure that you know when this time of zero interest ends. Many times, this is a very short period of zero interest from about 15 to 18 months not giving a significant amount of time to pay off the purchases you need to make for your repairs.
Buyer's remorse
It is not uncommon, especially right now when competition between buyers is extremely high, for people to purchase a home as quickly as possible. Many times, this has led to people purchasing something that they thought they were truly in love with only to come to realize it is not exactly what they needed or wanted in a home. In this situation even what seemed like the most perfect of homes could need some tweaking and it's really helpful to have some money to be able to carry out those plans.
Building a home improvement fund
Getting a large sum of money put together to cover home improvements like updates or needed repairs can take some time. It is well worth the time to take it though. Try to find a way to form a new savings account just for this purpose. You want to make sure that you have enough money to cover any emergency needs or to finance projects you feel you might like to take on in the future.
For more information on purchasing a home in Granbury Texas and surrounding areas please contact us anytime.