The Granbury Community Pool is Open for Summer 2023
Posted by Vickie Davies on Tuesday, June 6, 2023 at 12:40:43 PM
By Vickie Davies / June 6, 2023
Comment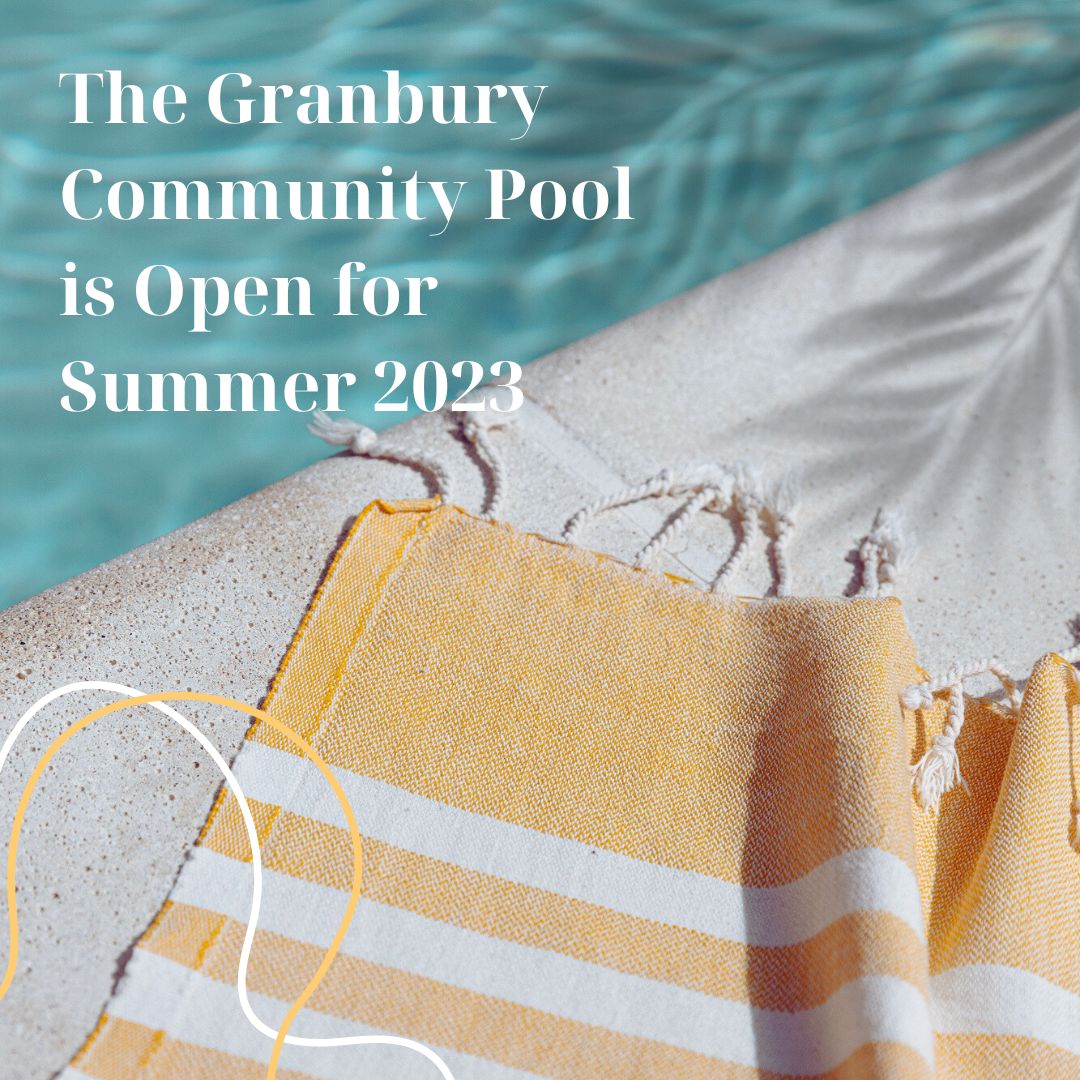 Lake Granbury is the most popular hot spot for outdoor summer fun in Granbury Texas. The lake of course is free to access at all of the public parks around the lake. The most popular is at City Park right in the middle of downtown Granbury. But if you just moved here or are considering a move it is good to know that Granbury has a community pool also open for swimming fun during the summer. It offers extra opportunities to get in the water on hot summer days and gives a smaller atmosphere making it easier to meet up with friends or maybe even meet other Granbury residents.
About the Granbury Community Pool
The community pool in Granbury Texas is officially named the Dana Vollmer Municipal Swim Center but is often referred to as the community pool. It is a facility of the public parks department and home to a 4280 ft.² pool that holds 196,000 gallons of water with depth variations from 4 feet to 12 feet. There are 675-foot swimming lanes, a waterslide, and a shaded splash area for smaller children.
About Dana Vollmer
Dana Vollmer is a Granbury native, although not born in Granbury she moved to the area with her parents at a very young age and got her swimming start in the area on the Fort Worth competitive swimming team known as FAST. As Balmer grew up she went on to the University of Florida to continue her competitive swimming career and then onto the Olympics. She competed in several Summer Olympic swimming competitions and has won many medals including Olympic gold and has also broken world records. Possibly one of the most impressive being the first Olympic woman swimmer to win a medal as a mom.
It is sad that Dana's parents still live in the Granbury area and Granbury is very proud to have been Dana's hometown in her younger years. The pool was named after Dana to show their pride and her accomplishments and support as well as to continue to inspire young swimmers in Granbury that look up to this Granbury hometown girl.
Important pool information to know before you go
The pool is open to the general public for public swimming fun at a very low cost. Swimmers aged three and over are four dollars per person per day. Season passes are also available for $100 per swimmer. Children aged 12 and under need to be under the supervision of an adult. No outside food and drinks are permissible within the pool area but there is a concession stand available on site.
This year during the 2023 swimming season the pool is not taking private rentals for pool parties. This includes after-hour pool parties as well. The pavilion may be rented for parties and swimming is available during the general public swimming times during regular hours. The cost to rent the pavilion is $30 for three hours with an additional cost of two dollars per person at the party.
Pool operating hours
The Granbury community pool is closed on Mondays for routine cleaning and sanitation as well as maintenance. The pool is open on Tuesday from 11 AM to 7 PM, on Wednesday from 11 AM to 6 PM, Thursday through Friday from 11 AM to 7 PM, and on Sunday from 1 PM to 6 PM.
Community pool contact information
The pool is located at 301 North Hannaford St. with a mailing address of PO Box 969. The phone number for the pool is 817–5 73–7275. To book a party or ask questions Maggie Wylie is the aquatics manager and events coordinator you can contact her through email at [email protected] or by phone at 817–5 73–7275 extension 1683.
There's so much to love about living in the town of Granbury. If you are looking for more information on moving to Granbury please feel free to read through our blog of Granbury information. For more information about finding available real estate in Granbury please contact us. We are highly knowledgeable in Granbury real estate and would love to find you the perfect Granbury home.