Survey Finds 90% of Millennial Homebuyers Willing to Take Big Risk
Posted by Vickie Davies on Tuesday, February 15, 2022 at 8:06 AM
By Vickie Davies / February 15, 2022
Comment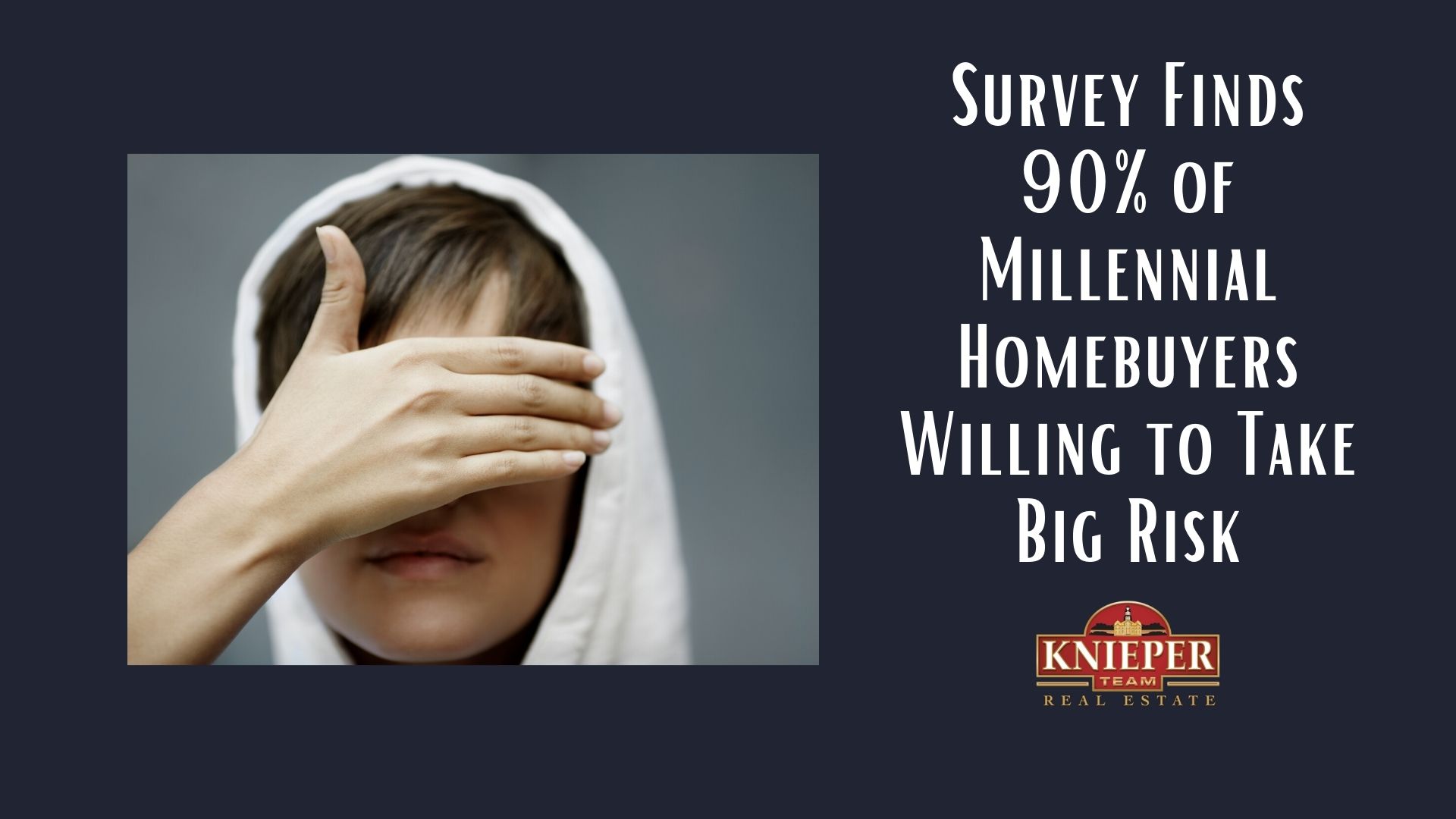 When it comes to the millennial homebuying generation of Americans many have struggled to purchase a home. There is a large number of millennial-aged Americans coming into the housing market already saddled with significant debts. And now they are competing and grappling with the inflation of home prices.
While everyone is dealing with a major increase in prices across the country, there is one tactic that millennial buyers more than any other age group of Americans are willing to make due to the conditions of the current housing market. And it is particularly a very risky one.
When it comes to purchasing a home 90% of millennial buyers are willing to take this one very risky homebuying move.
What is this largely concerning risk you may ask? A new survey conducted concluded that 90% of millennials said they would buy a house sight unseen.
Due to the fact that homes are selling at lightning speed, many millennials are willing to put in an offer on a home based on just the online listing information alone without taking an in-person tour.
Those who are not objected to taking this route might want to reconsider their choice. Real estate listings you see online are designed to market the home just the same as pictures of models are designed to sell clothes, or commercials with delicious-looking food are designed to get you to go to the restaurant.
Pictures are taken from certain angles and rooms are designed with particular arrangements and tricks to make outdated homes seem modern and small spaces seem large and spacious.
The impression you get from listing pictures and the small set of details provided in the information does not tell the full story or give you the most accurate impression of the home the way that seeing it with your own eyes physically will do.
Don't rely only on a real estate listing for enough information to make a large purchase on a home
Even if you are seeing a real estate listing that includes a 3-D virtual tour or a video tour it is not advised to make an offer on the home until you see it live. Some buyers may be worried that waiting to schedule a viewing could mean missing out on the opportunity to buy but it is a risk that is more than worth taking.
A concerning flag that should go up is if a home looks amazing and the listing price seems to be lower for what the pictures show in the online listing. This could be a home that has hidden issues or it could be a tactic being used to begin a fierce and competitive bidding war to drive the price above market value.
The best plan of attack when purchasing a home and trying to find one quickly and make an offer as soon as possible is to work with an expert local real estate agent who knows very well about the current homebuying process and has helped clients to successfully navigate it during this crazy buying period.
With the right knowledge on your side and a little bit of flexibility and patience, it is possible to get into a home you love at a price that you can actually afford. Without taking the huge risk of not knowing if you will truly love the property.
For more information on purchasing a home in Granbury Texas and surrounding areas please contact us anytime.
Additional Information: