Should You Wait for Home Prices to Decrease Before Buying a Home in Granbury?
Posted by Vickie Davies on Tuesday, April 18, 2023 at 3:30:23 PM
By Vickie Davies / April 18, 2023
Comment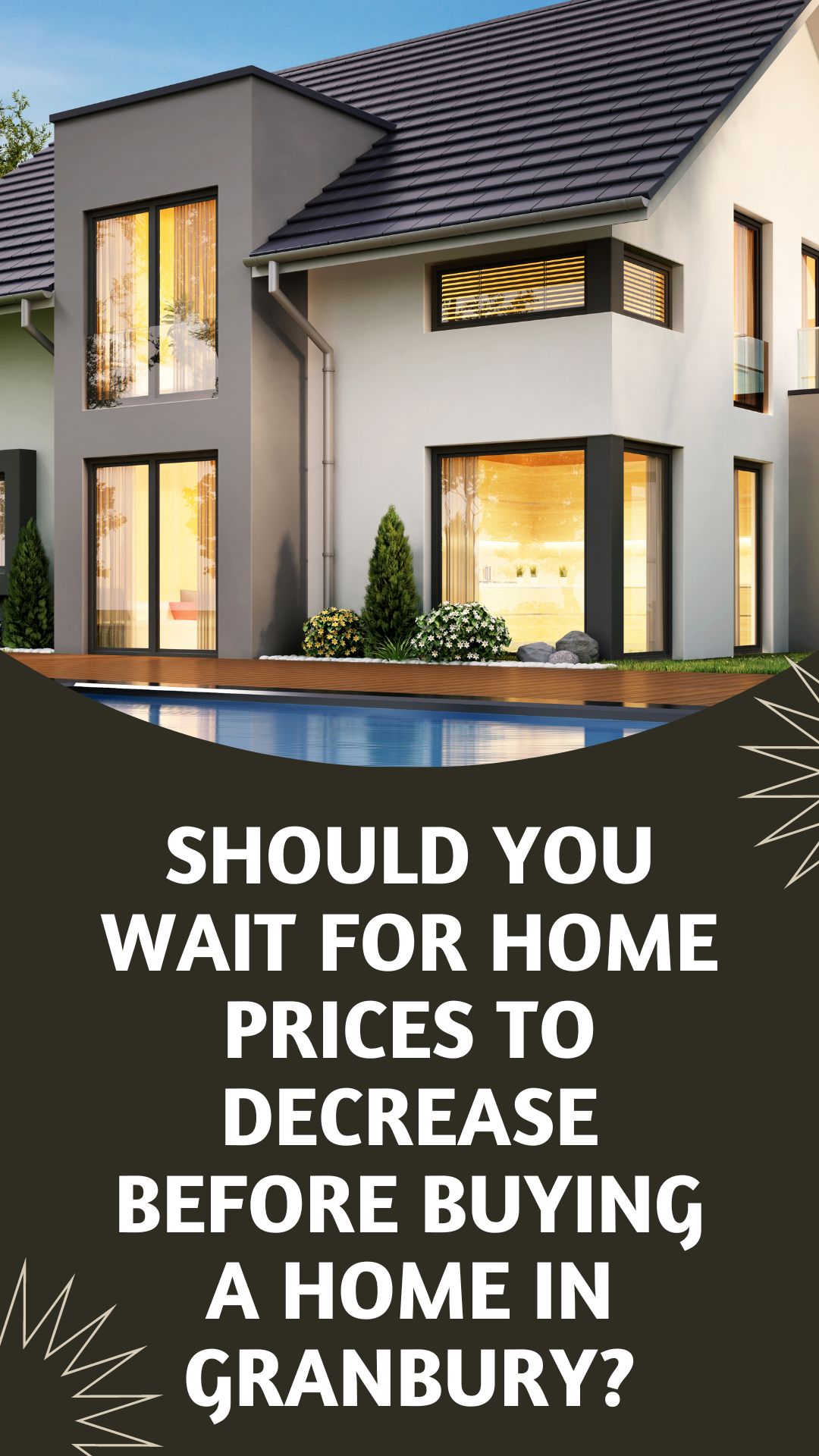 If you are a potential Granbury homebuyer that has been looking into recent real estate news headlines you may have seen that some locations around the country are experiencing decreases in home prices. As a Granbury home buyer, you may be wondering if you should hold off on the purchase of a home to see if prices will drop in Granbury.
Waiting for a real estate market crash and for home prices to come down might not be the best Granbury homebuying strategy. This is because you have to take into account the actual real estate market factors, especially in your local area. According to a recent survey conducted by Zanda about 53% of renters hoping to purchase a home soon are waiting for home prices to come down.
A good reason not to wait for a better price on a Granbury home
More recent real estate data has shown that even in the locations around the country that have seen some home price decreases that prices are expected to have gone as low as they are going to go. Many of these areas are now experiencing price appreciation again.
Research conducted by CoreLogic shows that US home prices have risen 5.8% in February 2023. CoreLogic has found that this is a good indication that prices in almost every market have what they called "bottomed out" and are now on the rise again. More data shared by the company Black Knight has been shown to back up this information shared by CoreLogic. Their research has found that after studying 50 of the largest real estate markets across the country 96% of home prices took a decline in November 2022 and 78% of home prices increased in February 2023 in those markets.
This means that home prices are expected to increase in almost every market across the nation as we continue on through the year. So waiting to purchase a home may find you paying a more expensive price.
How to find the most accurate real estate market numbers to help you determine your home purchase
While reading the news and finding several different opinions from market professionals can be helpful the best way to determine your Granbury home buying strategy is to personally talk over the market conditions and your personal finances with a local Granbury real estate agent.
A local agent will know exactly what is going on with home prices especially where the properties you are interested in are concerned. They will know what is going on in the market with the type of property you are hoping to purchase in Granbury. And they can also help you to decide if the Granbury home you are looking for currently is within affordable reach for you. They can also help start a customized home search for the specific Granbury home you're looking for and help you to find homes for prices that you were willing to pay.
For more information on buying a Granbury home, it is a great idea to contact us right away. We are experts in Granbury real estate and make it our focus to find you the perfect home within your homebuying budget.