Should I sell my House or Use it as a Rental?
Posted by Vickie Davies on Tuesday, July 27, 2021 at 2:39 PM
By Vickie Davies / July 27, 2021
Comment
While the market is currently in favor of sellers, many homeowners are choosing to go a different route and keep their house as a rental property. While this decision is one that should always be accompanied by extensive research, there are many reasons why you may choose to keep your property instead of listing it.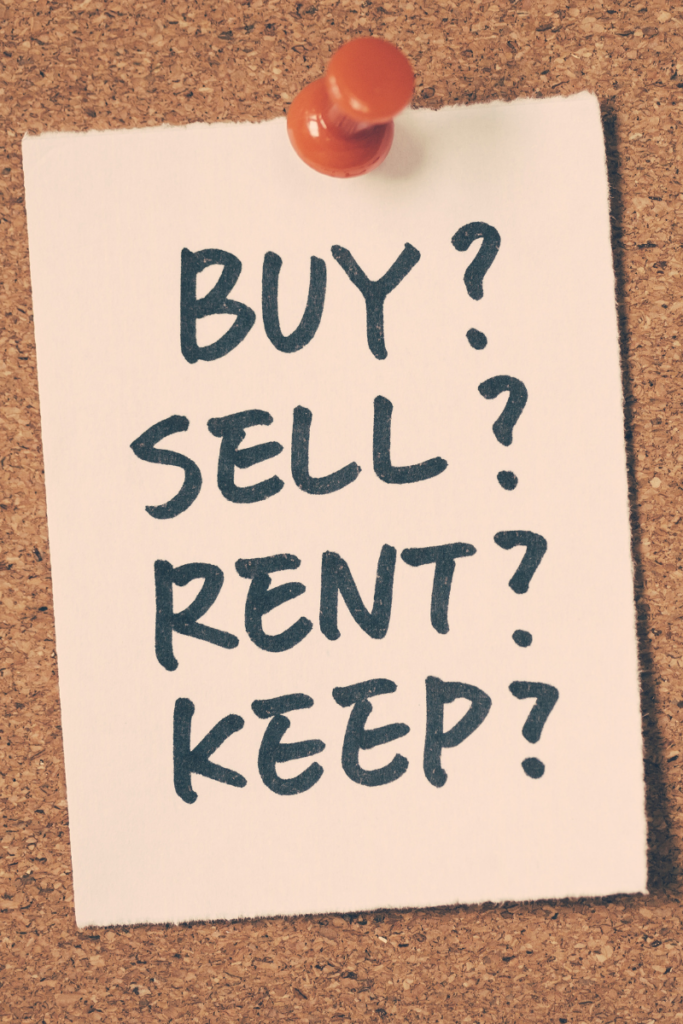 Generate Cash Flow
As a general rule of thumb, if you are financially able to keep your current home and still move into a new one, then keeping the property could be a great idea as it will help to generate monthly and yearly cash flow to help you invest into your future.
Location, Location, Location
Location is huge, and proximity from the property to local amenities could help your home look more desirable than the rest. This could be as simple as a nearby grocery store or gas station, parks and trails, restaurants, etc. Renters will generally pay a higher rental rate if the home is located in an area where they can easily access daily necessities and enjoy nearby amenities and outdoor space.
Break-Even Point
Whether you used a large down payment on the house, paid the house off, or simply purchased when the market was low, a huge factor to consider when deciding on if you should rent or sell is where your break-even point is. If you can rent the home for $2,500 per month and your mortgage is only $1,000, then you might consider the idea of renting, whereas if you can rent for $2,500 and your mortgage is currently $2,200, the profit margin is low and might not provide the needed income to cover wear and tear or potential repairs.
Property Management
Another factor to consider is if you plan to manage the property yourself or if you'd rather hire a property manager. Collecting rent payments and maintaining or fixing damage to the property and grounds are just two of the most basic responsibilities of a property manager, however, the list of duties can often grow exponentially.
While each situation, property, and price points are different, regardless of your research and knowledge it is always recommended to discuss the rental laws as well as tenant rights and fair housing with a real estate expert/lawyer so that you can ensure that you as the homeowner are protected, as well as your potential future renters.
For more information on whether or not selling and renting is a good idea right now, feel free to chat with one of our agents that specialize in this type of sale.
More Tips