Should I Even Bother Fixing My House Before Selling it in This Hot Market?
Posted by Vickie Davies on Tuesday, March 2, 2021 at 7:49 AM
By Vickie Davies / March 2, 2021
Comment
Although selling a home is an exciting step into your new chapter of living in a new home, it can also be a fairly time-consuming ordeal. It's even more time-consuming when you look around and discover all of the repairs that need to get done before selling the home. Where do you even begin? Is it even worth the effort when you're trying to sell a home in a market from which buyers are quickly scooping up available homes? Let's walk through this a little bit and figure out whether or not you need to make repairs to your home.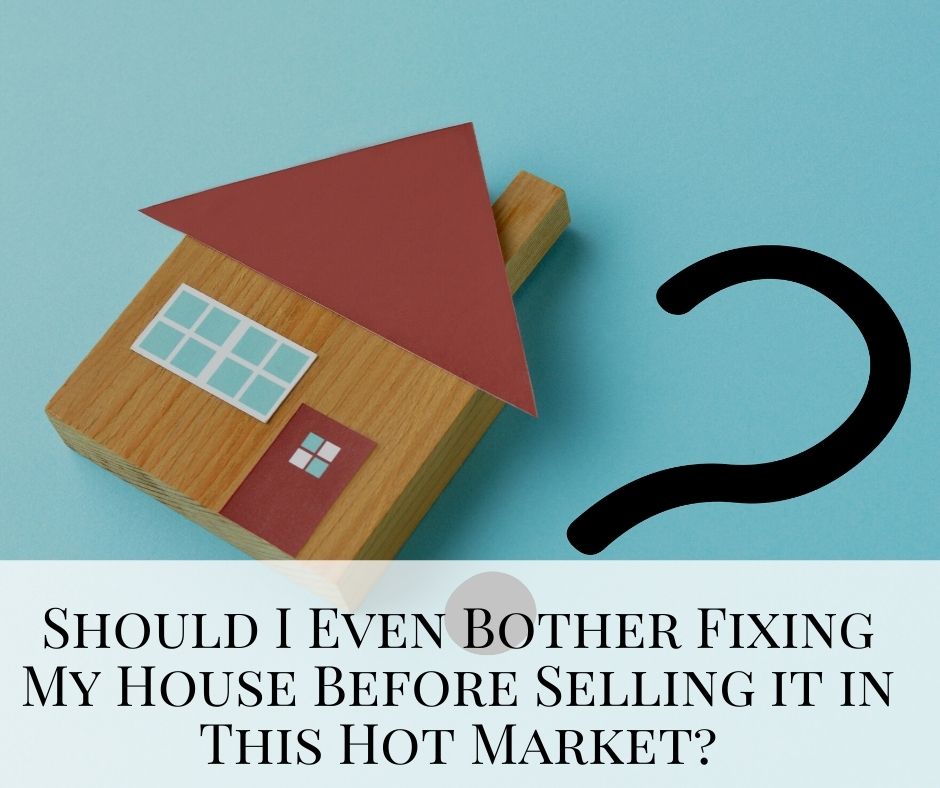 Related: Does your home need a home office before listing?
Make a list
To begin, it's a good idea to walk around the inside and outside of the home and take inventory of all the needed repairs. Here are a few areas to especially check that will be major issues:
Roof
Electrical system/outlets
HVAC system
Foundation
Cracked walls
Plumbing
If a prospective home buyer does a home inspection on your house and discovers the above items are in serious need of repair, it may very well hurt your chances of selling the home properly. Therefore, it may behoove you to invest in fixing any of these issues before they become major problems down the road.
Ready to Sell Your Home in Granbury?
Perform standard updates
Oftentimes, you can save a ton of money simply by updating certain common areas around the home. Perhaps the walls could use a fresh set of paint. Maybe certain appliances could be upgraded to be more energy efficient. Certain windows around the home could be worn and cracked and in need of being replaced. Old, worn-out carpet could even be due for a replacement. Whatever the issue may be, you should be able to install necessary upgrades without breaking the bank.
Sell to an investor
If you are unable to financially meet the demands around the home but still want to sell and move into a new location, you may be better off selling your current home to an investor such as a house flipper. Oftentimes, they will be looking for a home in need of some love and repair and will be more than willing to take it off your hands and bring it back to life. You may not end up selling it for the amount you would prefer, but the money you make can still be used to help you get into a new home.
What is Your Home Worth Today?