Should I Accept a USDA Loan Offer on My Granbury Home?
Posted by Vickie Davies on Friday, January 1, 2021 at 10:32 AM
By Vickie Davies / January 1, 2021
Comment
Most sellers love the cash offer but realistically speaking most buyers are not cash buyers. Sellers usually have to deal with some sort of financing from the buyers when entertaining offers on a home. Cash is always better than financing and cash offers are typically accepted right away if they're not too low of an offer.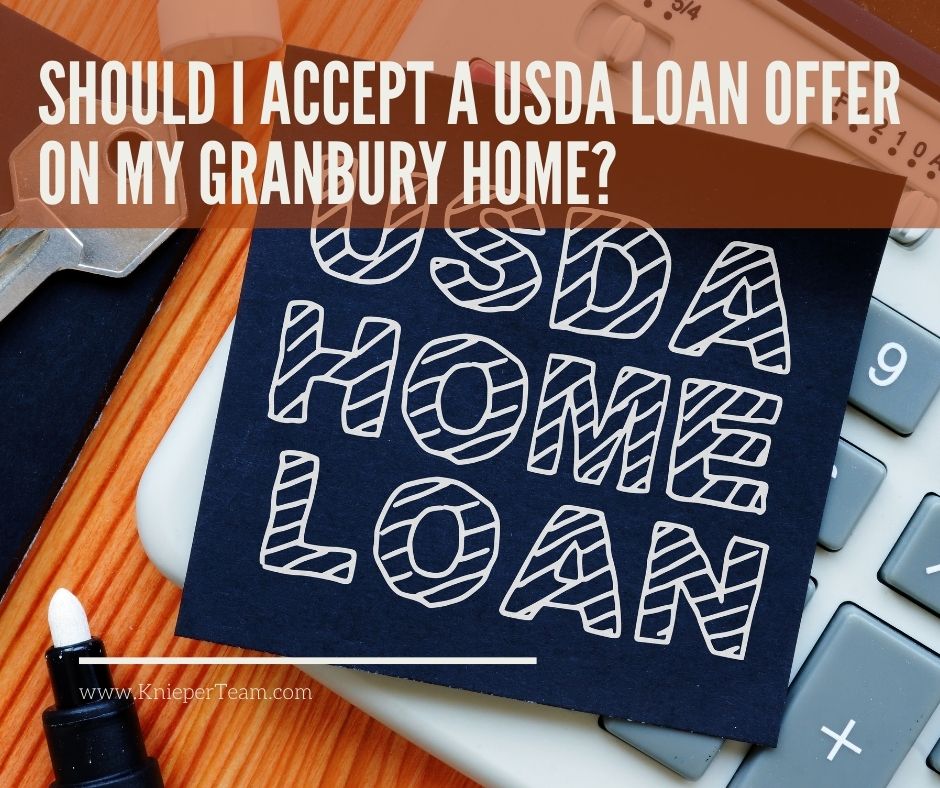 Granbury real estate sellers will get a variety of financing offers from VA loans, FHA, conventional, and one of the more popular ones right now, the USDA loan.
A USDA loan may take a little bit longer to close than a conventional loan and naturally longer than a cash loan. USDA loans take anywhere from 45 to 60 days to close in the Granbury Texas area due to the fact that this is 100% financing. Usually, if there are multiple offers in addition to a USDA loan offer, most sellers will opt for the other offer with a non-USDA loan since they typically would like to close quicker.
Most MLS listings will even state in the report what types of loans the sellers are willing to entertain. If a USDA loan is the only type of buyer can get it doesn't mean that they luck out on finding the home of their dreams, they just may need to be patient and understanding with the sellers should they find a home that they love.
More: 3 Things to Know About Conventional Home Loans
Is a USDA loan offer the best one? More importantly then what type of financing the buyer will agree to is the type of contingencies and terms that the purchase and sale agreement layout. If there's a good-sized down payment and earnest money deposit, close or at listing price offer, no conditions and contingencies and a quick closing is always the best offer. It's really up to you but it's not a bad offer should you not have any other options.
If you're looking to sell your home in Granbury Texas, please call us today and let's discuss your options and what your home may be worth.