Shopping Tips for Granbury Texas Homes
Posted by Vickie Davies on Wednesday, December 28, 2022 at 8:13:01 PM
By Vickie Davies / December 28, 2022
Comment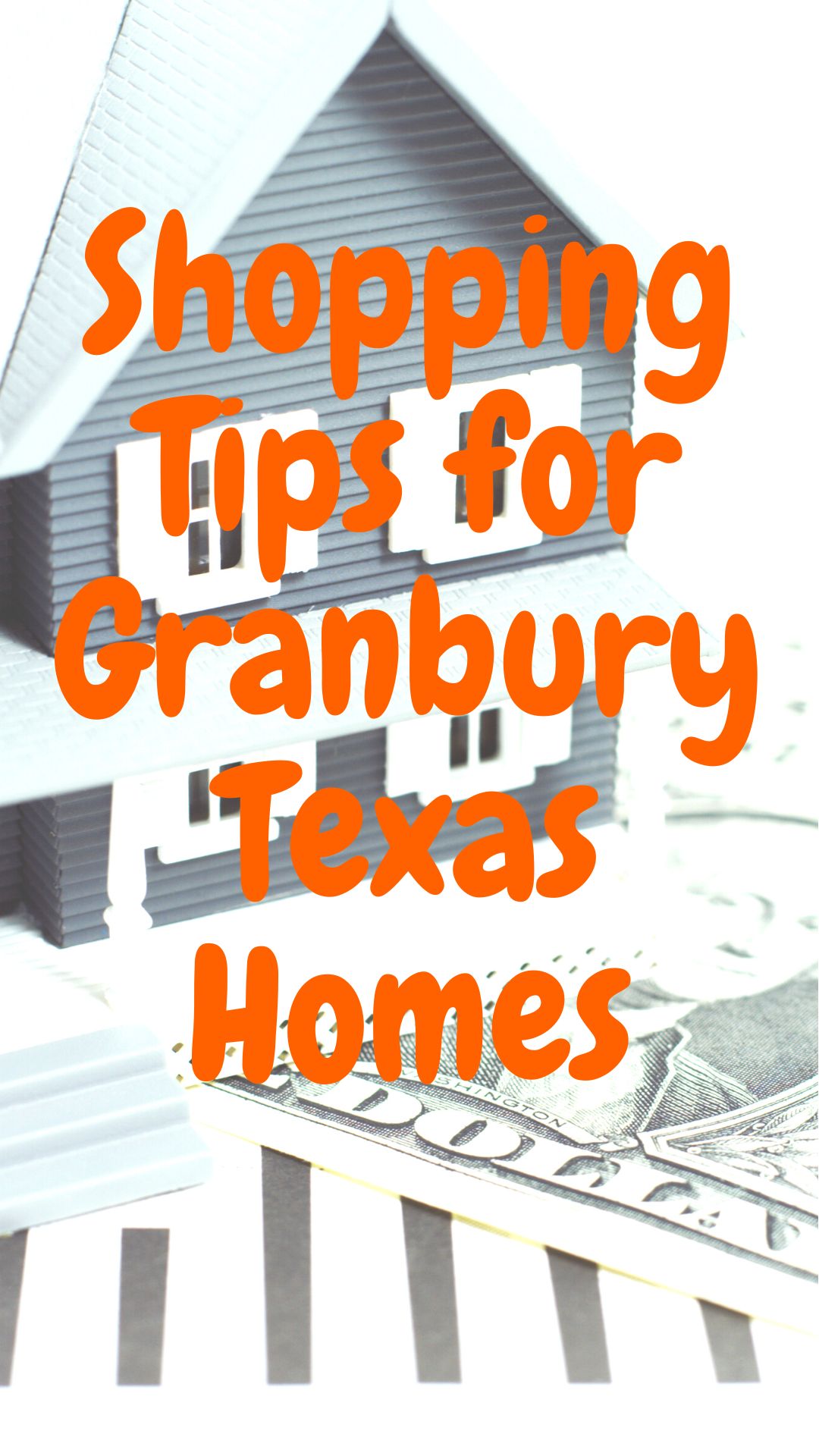 Before you spring for a new to you or a brand new home in Granbury Texas it is a good idea to make some preparation's so that your home-buying experience is as stress-free as possible. It is good to have a plan before you begin your home shopping adventure no matter where you plan to purchase a home.
Here are home shopping strategies to employ when searching for a home in Granbury Texas
Have a clear picture of what you are looking for
Going out and searching for a home without first thinking about the home you want to purchase is like searching for a needle in a haystack or better yet going Christmas shopping for someone and having no clue what to get. What can add to the stress is not knowing what is out there in the town of Granbury. This can be like going to the grocery store when they have rearranged everything and also not knowing what you are hungry for. You wander around aimlessly unable to find anything in its usual spot while at the same time not quite sure what you want it can quickly make those hangry feelings even angrier.
The first thing you should do when considering buying a home in Granbury is to sit down and write out everything you want and need in this new home. It is good to sit down with every person that will be living in this new home. Make a categorized list of home wants, home needs, and home dreams. This will help to determine what you absolutely must have in your new home and the things that you can get creative on as well as the things that don't matter but are nice.
Know the current state of the market
When preparing to buy a home it is always important to know what is currently going on with the local real estate market where you are planning to buy. You want to be prepared for what you will face in your home shopping experience as well as what to expect from selling parties as you are touring homes and prepare to make a purchase offer. The best way to know every detail of a local real estate market in real-time is to hire the help of an expert buyers agent in the area.
Currently the real estate market is shifting all around the nation and many locations are still within what is considered a seller's market but with greater balance and negotiation coming back to buying parties. The help of an expert local buyers agent will give you the best insights and strategies for purchasing a home in Granbury right now.
Also, ensure that you are asking an agent plenty of questions about their buying strategies and how they help clients purchase homes in Granbury. If you are looking for a specialized property like one on Lake Granbury or a luxury home or maybe a horse property it is also good to make sure that the agent has experience with helping in the purchase and sale of these special properties.
For more information about our experience in helping clients buy and sell Granbury homes please contact us anytime.