Routine Maintenance for Waterfront Properties
Posted by Vickie Davies on Sunday, October 17, 2021 at 3:47 PM
By Vickie Davies / October 17, 2021
Comment
Living right next to or near the water requires a different level of home maintenance as compared to a traditional landlocked home. Here are some of the general routine maintenance items you can expect when purchasing a waterfront home.
Dealing with humidity
A hugely important task of waterfront properties is the control, maintenance, and prevention of humidity and its effects on your home. It is easy to control humidity issues in some areas of your home with a simple installation of a dehumidifier and proper ventilation.
Some areas like the garage may be more prone to humidity so making sure that you are aware of what areas may be more prone to hold onto moisture is a good idea. You may want to make sure, for example, that you are storing everything you keep in the garage in airtight plastic containers and that there is plenty of airflow throughout this often dark and damp space. Another hotspot can be a lake house basement.
Landscaping
When you live right on the water, especially on a lake that is highly used like Lake Granbury, then your grounds and landscaping become a large part of importance on the property too. You will want to make sure that all areas of your yard, including both the front and the back, are well kept. When you own a home right on the lake all areas of your yard will constantly be in view. For easier yard maintenance, consider native plants that are easy to grow in your area. When you are in a home with a yard in constant view, where the outdoor spaces are the main attraction, constantly maintaining your yard is important to the home's value.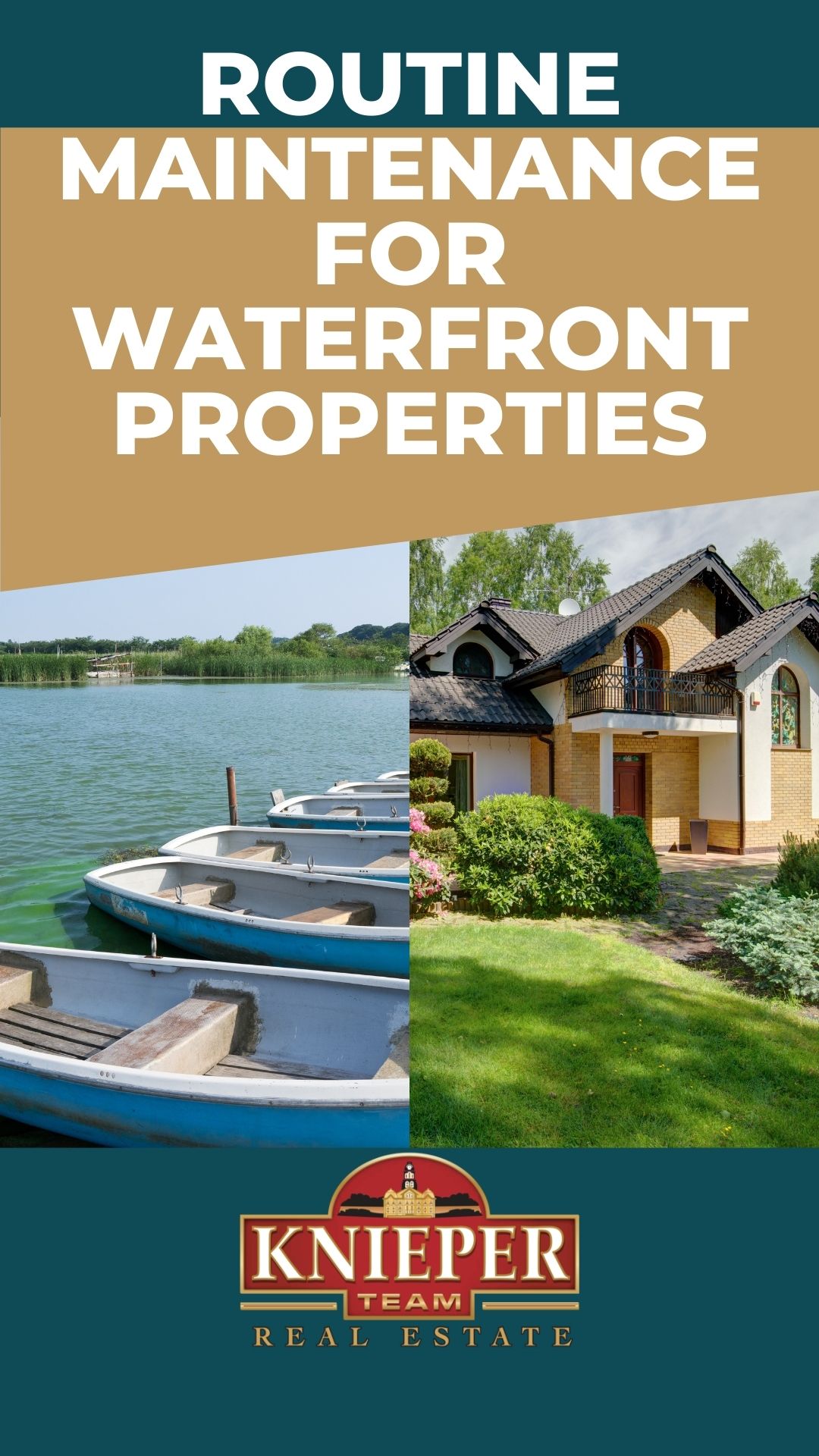 More frequent painting
Owning a home close to any water means more frequent outdoor upkeep to your property and the most important is making sure that your paint is in great condition on the exterior of your home. You will also want to make sure that any outdoor wooden structures such as decks, docks, pergolas etc. are routinely stained or painted as well. Any home near the water will need more frequent exterior painting on every exterior surface.
Environmentally aware
Though the outdoor surroundings around your home are incredibly beautiful they are also more sensitive than living in a traditional landlocked location. When you own a home on the lake you will need to be more aware of environmental impacts of living near a body of water where the land is ever-changing and the environment requires more sensitive attention. In some areas there may be more strict land-use requirements to be able to protect the land surrounding the water and the water itself so that it is enjoyable for use by everyone for years to come. Make sure that you know the local land-use regulations for your lakefront property.
Updates may require more careful material choices
If you would like to renovate your home or plan to renovate it at some time in the future, you will want to make sure that you are using the best materials for your home's location as well as within any material use regulations for your particular area. Living around a body of water could mean that you are regulated to only using certain materials on your property. It could also mean that the environment surrounding your home requires a higher quality material than what would be traditionally used.
For more information on purchasing a home on Lake Granbury, or other Granbury Texas real estate, please contact us anytime.
More Tips for Waterfront Homeowners: