Renovations that Don't Add Value
Posted by Vickie Davies on Sunday, January 30, 2022 at 10:13 AM
By Vickie Davies / January 30, 2022
Comment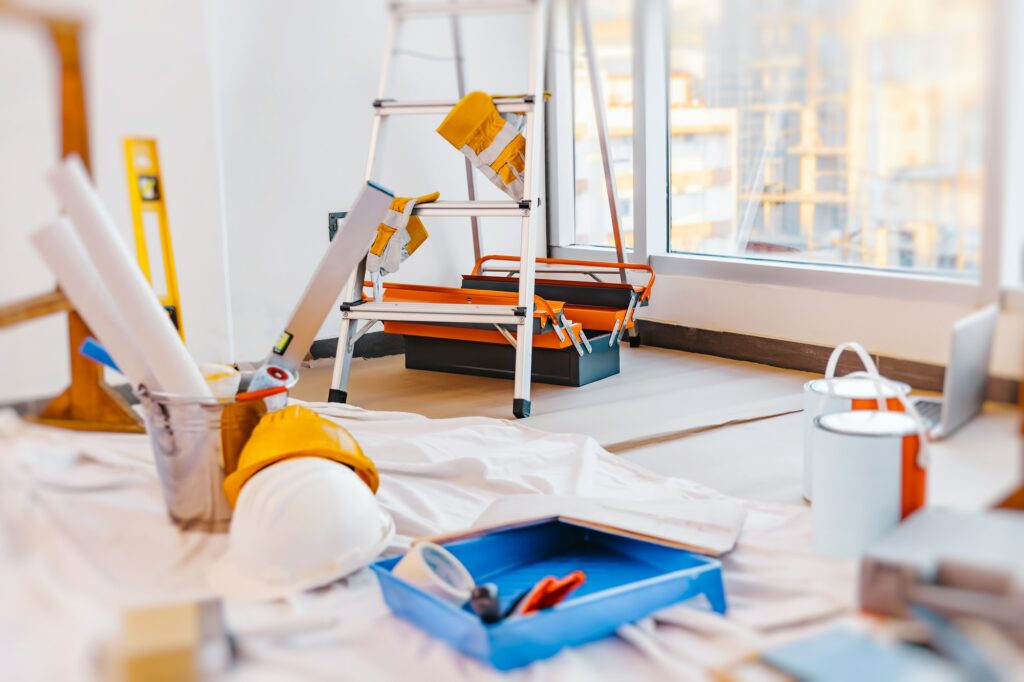 If you are planning to renovate your home to help build equity and add value to your home, it is important to understand what renovations don't add value.
You may still choose to do these renovations to make your home more enjoyable for you, but if you are looking to increase resale value or home equity, you'll want to avoid these projects.
1. Turning a Bedroom Into a Closet
Homeowners who have a spare bedroom they aren't using may opt to turn that bedroom into a massive walk in closet. While this may work well for you, it will likely decrease the resale value of your home.
The more bedrooms, the higher you can list your home for resale. Appraisals that determine your options for home equity loans and refinancing will also take number of bedrooms into account.
If you'd like to use one of your bedrooms as a walk in closet, make sure to opt for removable storage solutions. Don't make permanent renovations that will turn the space into a closet, so that you can easily stage it as a bedroom again when it's time to sell.
2. Standing Showers
Data shows that a bathroom renovation is one of the renovations with the best ROI. However, bathroom renovations that don't add value are an easy way to waste your money.
Standing showers offer a sleek, updated look, but ultimately don't add value to your home when replacing a tub/shower combo. When selling your home, having at least one bathtub will be a selling point for many potential buyers, especially young families or those with pets.
Instead of replacing a tub or tub/shower combo with a standing shower, update your bathroom with new hardware, freshly painted cabinets, or repair grout between tile.
3. Specialized Kitchen Appliances
Some of the most expensive renovations that don't add value to your home are high-end, specialized kitchen appliances.
An updated kitchen is a major selling point for most potential buyers, but make sure you are spending your kitchen renovation budget wisely. Touch screens, smart appliances features, and specialized appliances like warming drawers might make your kitchen look great, but won't offer much ROI.
Instead, paint cabinets and update your hardware to give your kitchen an updated look for a fraction of the cost.
4. New Carpet
If you have carpet that needs to be replaced, installing new carpeting is not the best way to go. This is one of the renovations that don't add value because many buyers prefer hardwood flooring, and look at carpet (even brand new carpet) as something they will have to replace.
Instead, replace old or stained carpet with a different flooring option. Even an affordable flooring like LVP will be a much better investment than new carpet when it's time to sell.
5. A New Front Door
Curb appeal is an important part of resale value. However, don't make the mistake of buying a new front door, unless your really needs to be replaced.
Instead of investing in a brand new front door, consider sprucing up the entryway of your home with a fresh welcome mat and potted plants, as well as freshly powerwashed pavement.
6. Bold or Trendy Paint
If you are updating your home for your own enjoyment, choosing a bold to trendy color palette can be a fun form of self-expression. However, if your focus is adding resale value, opt for neutral paint colors that will appeal to most buyers.
Bold paint colors are some of the renovations that don't add value, so don't spend your time and money on them unless you plan to paint over them again before listing your home for sale.
For more information on selling a home in Granbury Texas and surrounding areas, please contact us any time.
More Great Advice for Sellers: