Red Flags to Look for When Shopping Granbury Online Listings
Posted by Vickie Davies on Tuesday, March 28, 2023 at 5:39:17 PM
By Vickie Davies / March 28, 2023
Comment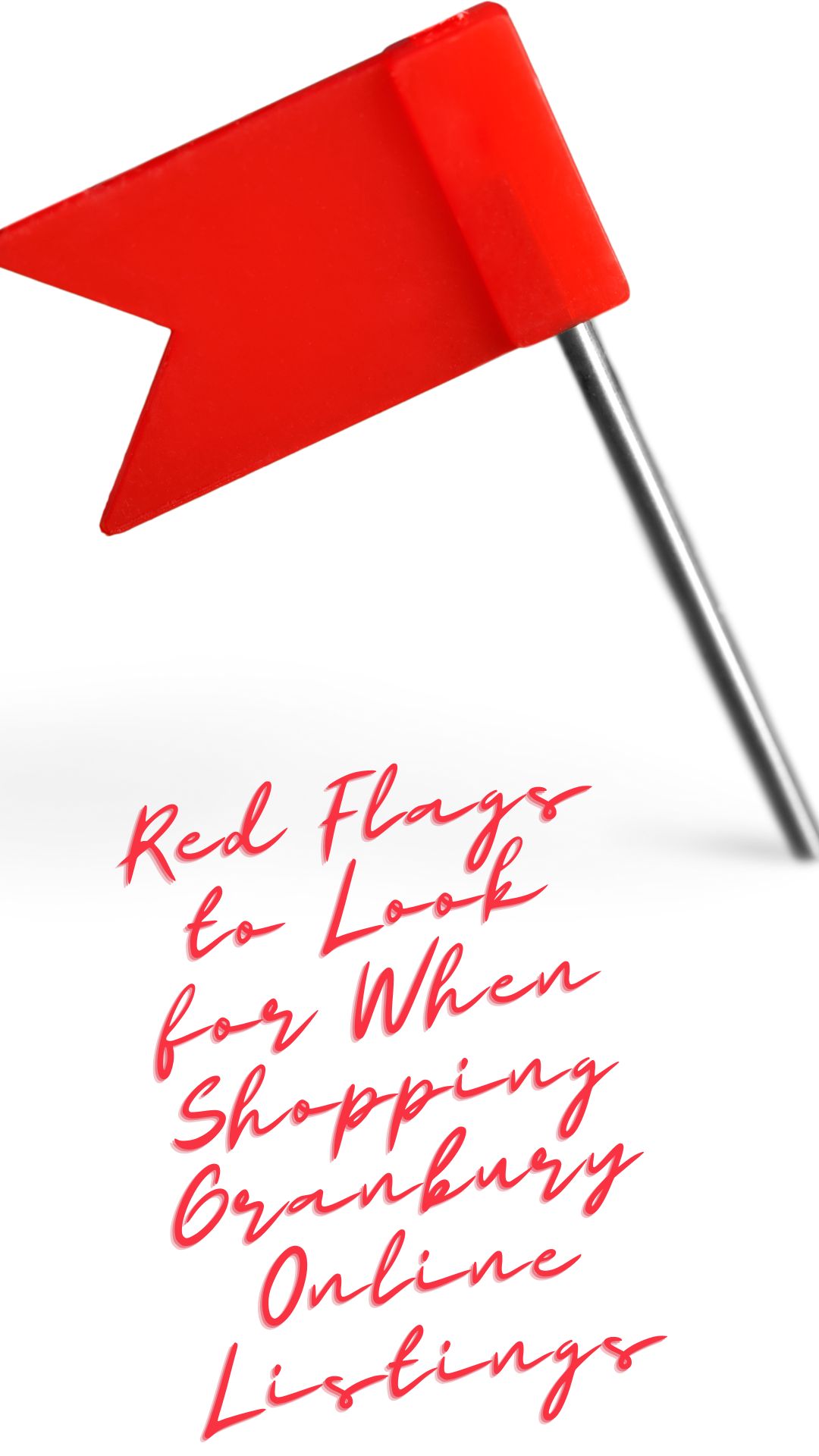 Home shopping has changed a lot over the last few decades. One of the biggest ways in which it has changed is that 97% of people looking for homes for sale in Granbury start their search online. Online listings are incredibly important to the success of a home sale and unfortunately, some home sellers are not 100% honest about the product they are selling.
Things to look out for when shopping for Granbury homes online
A list price that seems too good to be true
You have probably heard the always used cliché of if it seems too good to be true it probably is. This is most often used with items for sale and 90% of the time ends up being true. There is that very rare opportunity where you find something on mega sale that is an actual good deal but it is always wise to proceed with caution with this type of scenario.
The majority of the time a list price below market value is due to a significant reason. It could be that the home is on a septic system that needs to be completely replaced. The home looks great it is in great condition itself but looking into the plumbing that lurks underground in the yard you find the property needs hundreds of thousands of dollars in repairs. When finding what looks like a great property with a very low asking price it is always smart to do an investigation into why.
Very little to no photos
One of the biggest and most common red flags of online listings is when hardly any photos are shared. An even bigger red flag is when there are only a few exterior pictures of the home and nothing taken of the interior. This is most likely because the home is not in the best condition and they want to try and get potential buyers to come to look in person because they know photos of the current condition would instantly cause buyers to move onto the next property.
Seeing the phrase back on the market
This doesn't always mean a red flag but it should signal a homebuyer to keep their guard up. Right now as the market is crazy it could just mean that the previous potential home buyer was unable to secure financing. It does mean that the deal with the previous offer has fallen through and it could be for a number of reasons. If it's simply because the buyer was unable to secure a home loan this is not a big issue but it could also mean it is because the buyer backed out of the deal for a good reason. Sometimes buyers back out of home sales because there are major safety issues that they are unwilling to address.
The best plan of attack when finding a Granbury home you love online is to take the listings you are interested in and share them with a local expert real estate agent. A real estate agent can help you to determine what homes really are worth your time to see in person to help ensure you are making a solid purchase.
For more information on purchasing a home in Granbury Texas and surrounding areas please contact us anytime.