Reasons to Buy a Granbury Home While Mortgage Rates are High
Posted by Vickie Davies on Tuesday, September 19, 2023 at 1:44:41 PM
By Vickie Davies / September 19, 2023
Comment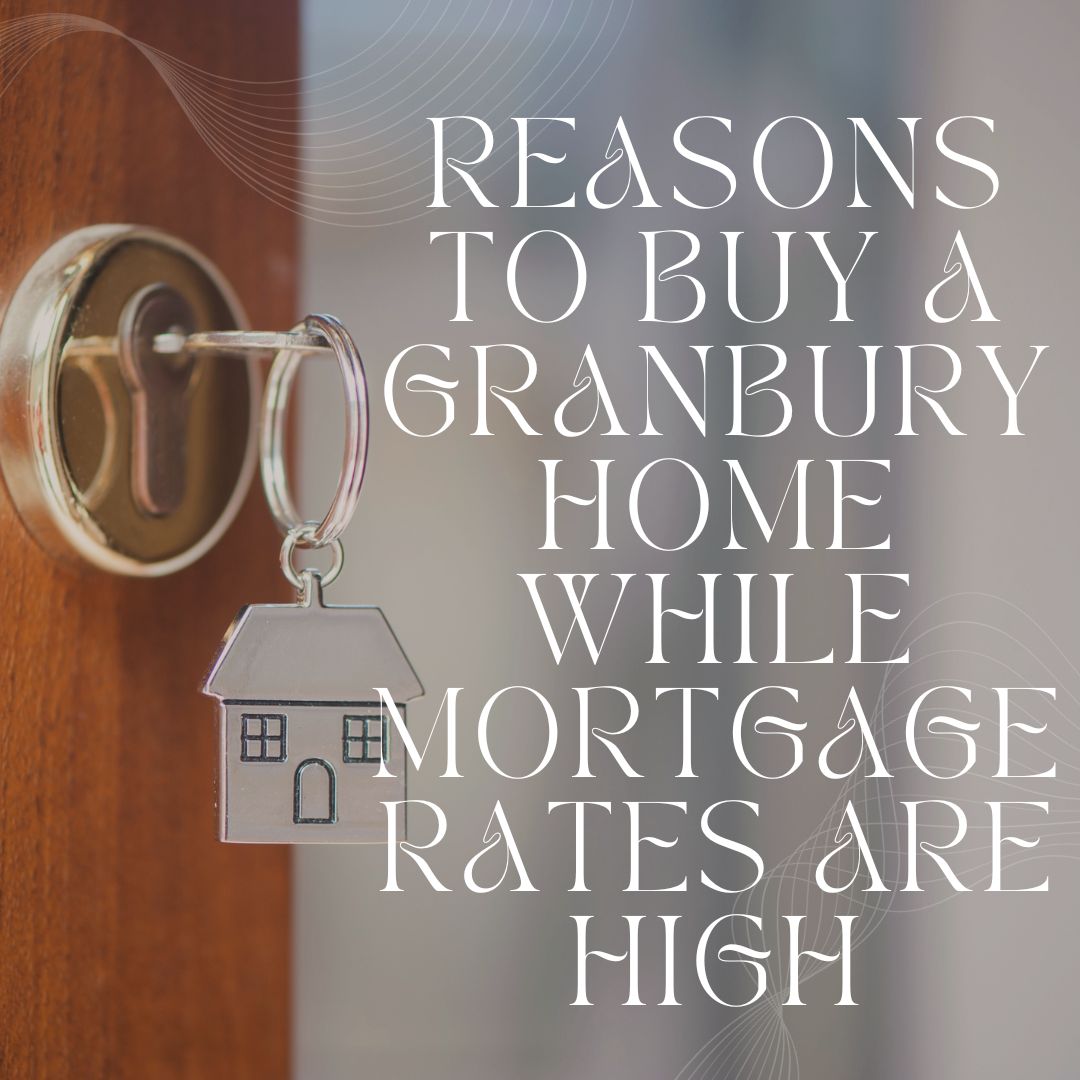 The beginning of September 2023 brought with it mortgage rates that had increased to an average of above 7%. This was about 1 1/4 percentage points higher than the previous year and more than four percentage points from 2021. Though current mortgage rates are much higher than projected and much higher than many Granbury homebuyers would find ideal, it is still a good time to purchase a house if you are financially ready.
Some reasons to purchase a home in Granbury even though the rates are high
You have the ability to afford a home
Though rates are higher many Granbury homebuyers may be surprised that they could still afford to purchase a home. Even though they may prefer to have it be a lesser monthly mortgage payment they may realize after going through their finances that they are still able to purchase a home in Granbury. Purchasing a home is one of the best investments you can make.
Waiting for mortgage rates to come down may not be worth the trade-off of when home values increase too. It is always better to purchase a home when you are ready to make a move to a home that better suits your needs if you are financially stable and able to do it.
You have a need to move
For some people, their current housing just isn't working for them. It could be that there are attributes about the home they are currently in that just no longer help them to live their daily life without continued stress or difficulty in daily tasks. Maybe it is because you have three children sharing one bedroom. Or it could be that you have more space than you could possibly take care of and the home is falling into disrepair. Sometimes the need for a new home is greater than saving a couple hundred of dollars on the mortgage interest.
You want to guarantee your home payment for the rest of your life
Qualifying for a fixed-rate mortgage means that you are locked into one housing payment for the life of the loan. There's no more being subject to rent price increases at the drop of a hat or worrying where you might end up once your lease agreement has ended. Purchasing a home gives you the security of a guaranteed payment amount for the fixed rate portion of your loan as long as you are making your payments on time.
You realize there's a possibility of refinancing
This should not be your reasoning for purchasing a home but it is a good promising possibility to have in the back of your mind. As you own your home and make your payments on time you increase your credit rating as well as your net worth. The home appreciates in value and on-time payments increase your credit score. These are two promising aspects of buying a home now and not waiting if you are financially able to. You should always purchase a home when you are financially stable and the payments are within a comfortable level.
However, having the prospect of being able to refinance to a new mortgage loan with a lesser interest rate and required monthly payment is always a positive possibility to have in your back pocket. Mortgage rates are expected to take a dip at some point and it could be very beneficial in the future. It could even make your ability to qualify for the lowest possible interest rate better as your home increases in value and your credit score rises.
Though mortgage rates are currently high across the country and it may have some Granbury home buyers feeling reluctant, it is always good to talk over your homebuying plans with a trusted real estate professional. They can help you to determine your best homebuying strategy and you may be surprised to find out that purchasing a home now rather than waiting for something to shift in the real estate market would be the better choice.
If you are considering the possibility of purchasing a Granbury home please contact me. I am highly knowledgeable in local real estate and have helped many Granbury homeowners find their next home that works for them at a price they are comfortable paying. Contact me and we can talk over available Granbury real estate that may be within a comfortable price point for you right now.