Real Estate Marketing Approved Ideas for Trendy Paint
Posted by Vickie Davies on Monday, January 3, 2022 at 10:10 AM
By Vickie Davies / January 3, 2022
Comment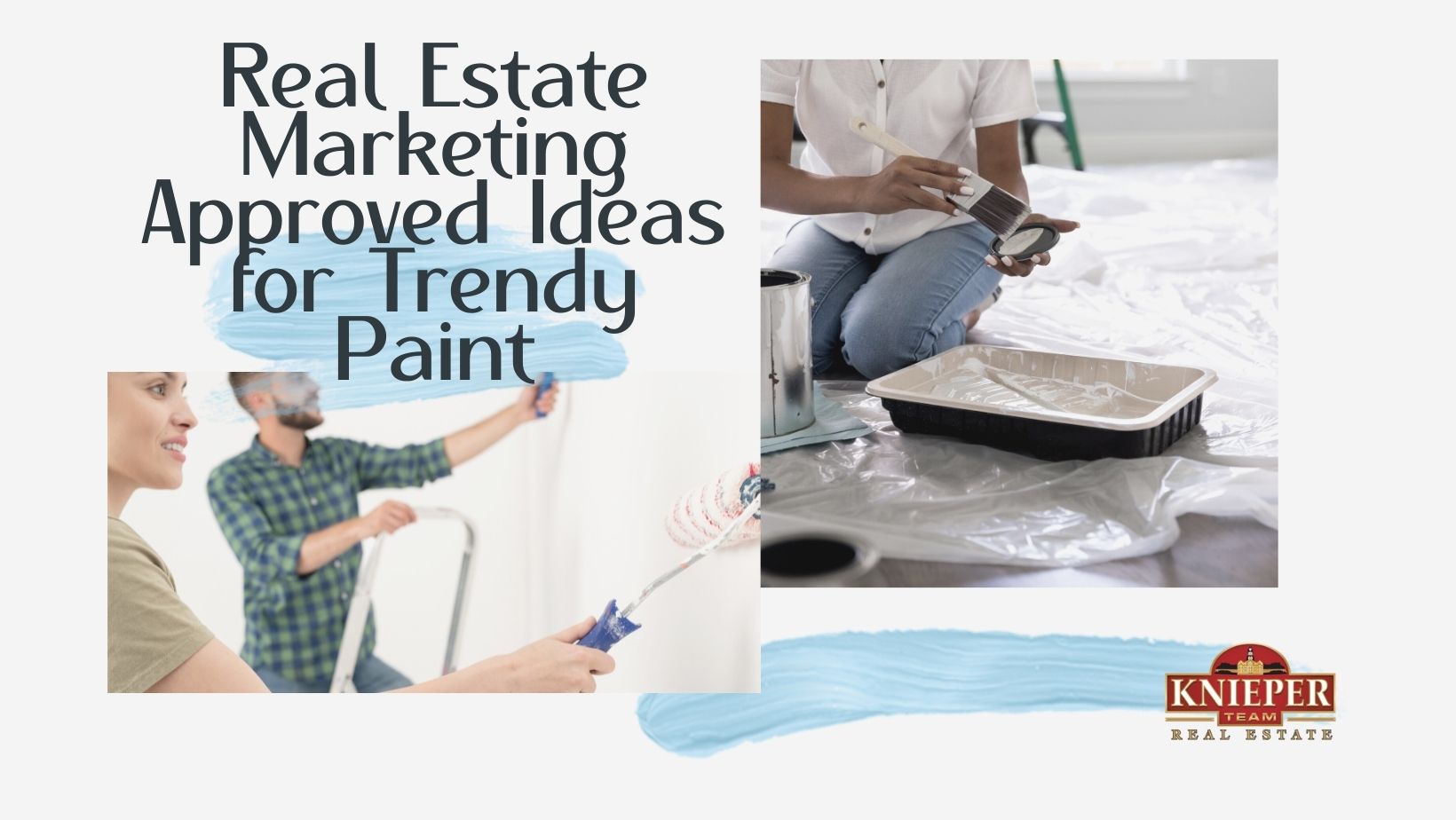 Every fall many paint companies look at what they foresee the next year's creative color trends to be as far as Interior design goes. For the year 2022, several paint companies have forecasted that light green shades will be the must-have paint color in homes across America.
But if you plan to sell your home at some point before you plan to paint again, shouldn't you just opt for something very basic and neutral? Aren't rooms full of solid neutral colors all that buyers want to see? How can you incorporate a new fun paint color into your home and still have it be ready to sell?
How can the trendy colors for the next year be best put to use in a home that is prepared to hit the market? Here are some tips from real estate professionals to help you bring some color into your home that will still have it market-ready.
Use this year's new green to create a spa type of space in the bathroom
A relaxing spa-like atmosphere is something that will stand the test of time in any bathroom decor. After all, who doesn't want to walk into their bathroom and feel like it's instantly a relaxing space that is also light and airy?
The best place to use accent colors is in bathrooms and bedrooms where buyers most expect to see a splash of color. A peaceful and serene light green color makes for the perfect spa-like accessory in bathroom décor.
Try a bold punch of color in the entryway
Use some of the current trendiest colors in a fun and creative bold pops along with a standard neutral right inside the front door. It's amazing how this small yet strategically placed pop of color can feel welcoming and life-giving while also communicating that the home is up to date and well taken care of.
For example, you can use a splash of a trendy color as an accent on millwork or create a focal wall where everyone in the family hangs their coat up after a day out. Just make sure that the pop of color you choose works well and flows with the design in the rest of the home.
Don't be afraid to use suggested color combination swatches
Every paint company will feature its color of the year and will have a pallet of other colors that nicely complement the main color. Do not be afraid to look at these suggestions and create a new and interesting color palette that works nicely together.
If the color you are really drawn to is not neutral, then make sure to pay attention to the coordinating neutrals that the paint company suggests to go along with that color. Rely heavily on the neutral that is picked to complement the color you love and want to incorporate into your home. Use the color you love in small and subtle ways around the home while still relying on those neutral tones that appeal to the widest set of potential buyers.
Right now, for 2022 more and more homebuyers are expected to create spaces that have more of their own personality in them. With the right mindset and not going too overboard with personality, you can create a more personal space that will still appeal to buyers when you are getting your home ready to sell.
Gone are the days of completely boring design as more and more people spend long periods of time within their home people. Homeowners are looking to create a space that they truly love while they spend more time there within the balance of still catching the eye of a potential buyer when they plan to sell.
For more information on purchasing or selling a home in Granbury Texas and surrounding areas please contact us anytime.
More Tips
4 Big Incentives for Sellers Right Now
Buyers are Taking Notice of Homes with Pets in Listing Photos