Real Estate Market Predictions from Different Economists for Spring 2023
Posted by Vickie Davies on Tuesday, March 7, 2023 at 1:47:39 PM
By Vickie Davies / March 7, 2023
Comment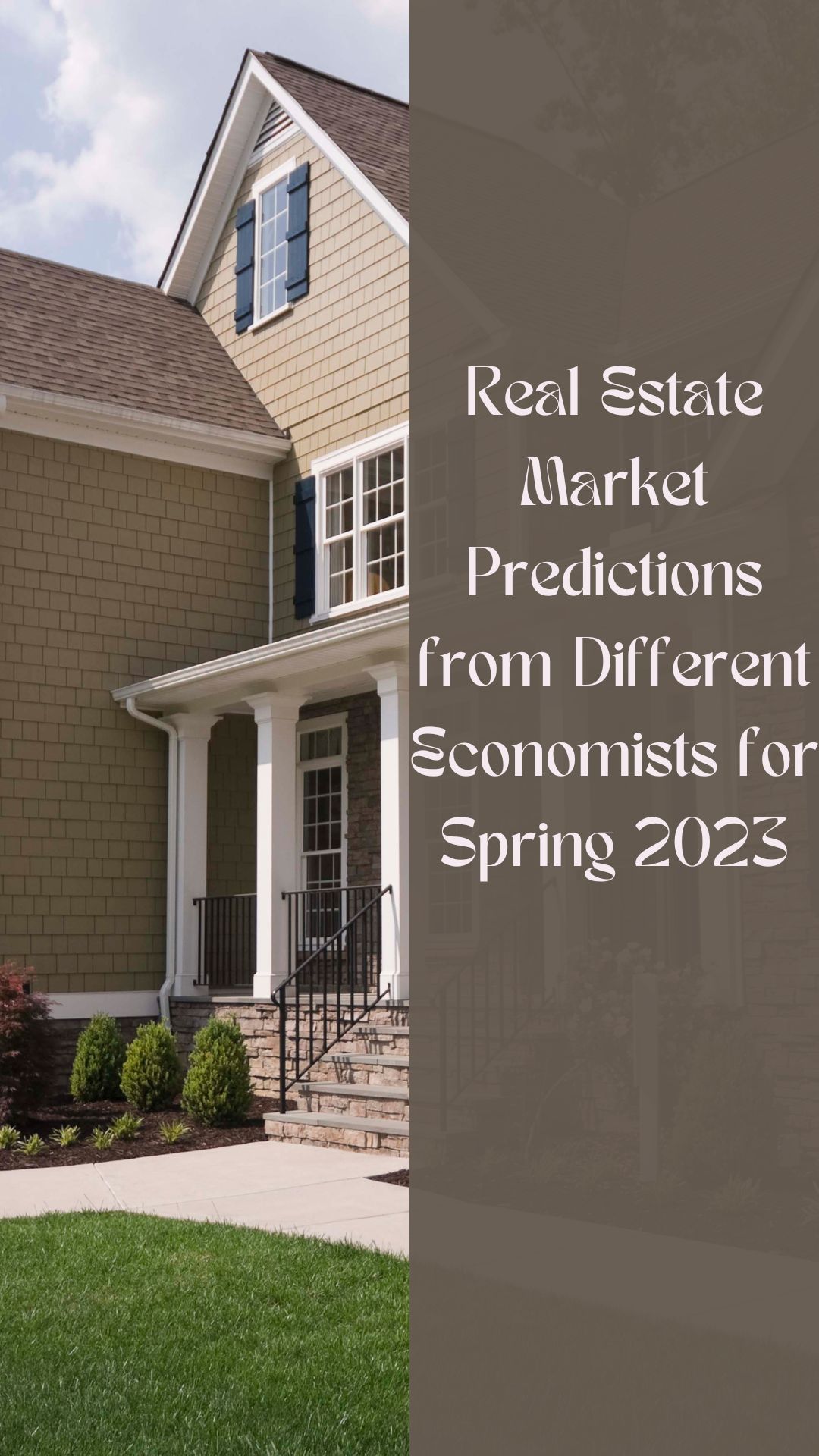 Last spring the real estate market in Granbury and many locations across the country brought higher mortgage rates and higher home prices causing the beginning of a cool-off in buyer competition, but we remain in a seller's market with low inventory. With all of the crazy stuff going on in the real estate world Granbury buyers may be wondering what is ahead for spring.
Here are Some Real Estate Market Predictions For Spring 2023
Home Prices are Going to Stay Steady
Many real estate experts are expecting that real estate prices will stabilize a bit and we will not see the huge increases that we saw over the past few years. Aaron Kerman the founder of KG Christie's International Real Estate has expressed seeing interest rates continue to rise but home prices stabilize which will be helpful for buyers, however, he still notes there is a lack of housing inventory.
The senior economist at Lending Tree Jacob Channel has also shared that he believes prices will likely remain around the same point as we enter into spring. He knows that not all local real estate markets will have the exact same factors and some locations may see an increase because of desirability. He believes that the majority of locations around the US should not expect to see drastic price changes, however.
The number of homes for sale will still be a challenge
So many things have fluctuated and changed over the past few years the factor that housing inventory remains low has stayed the same. There has been a slight change in the increase of homes for sale but inventory has not increased enough to balance out the market or tip it into a buyer's market.
Some economists speculate that low housing inventory is due to a large number of homeowners taking advantage of refinancing their homes with historically low-interest rates and not looking to let go of their current 2% rate in trade for a 7% rate on a new mortgage home loan. While others are perfectly content with the low monthly mortgage payment they were paying on a lower-priced home before prices greatly increased over the last couple of years.
The general manager of brokerage at Houwzer Dave Spears has said that homeowners are holding out in the hope for mortgage rates to drop before they go ahead and take action on selling their home as they were planning. They are holding out until homes come to a more affordable place. But Dave believes unless there is some mortgage rate relief soon that the real estate version of a standoff will continue through the spring.
It is increasingly hard to predict where mortgage rates will go
There are many buyers and homeowners thinking about the potential of selling a home to purchase a new one sitting back and waiting to see what the mortgage rates will do in the spring. Some buyers that were sitting back felt encouraged by a slight dip in mortgage interest rates when they fell to 6% in February 2023. There are many economists that are expecting mortgage rates to fall even just a little bit more as the year continues but they did shoot back up since February. It is hard to count on any consistency with mortgage interest rates currently. Jeff Tucker the senior economist at Zillow has shared that people should not expect a steady downward trend for mortgage rates over the year it is possible that they can take a slight spike once in a while.
It is wise if you are planning on buying or selling a home in Granbury this spring to make sure you are as knowledgeable as possible of the real estate market. It is a good idea to look at the advice of several different economists from several different backgrounds to get a well-rounded view. But all economists aside the best plan for gaining knowledge about Granbury's real estate market is to have a conversation with an expert local real estate agent.
For more information on Granbury real estate please contact us anytime.