Real Estate Documents Worth Holding On To
Posted by Vickie Davies on Monday, October 24, 2022 at 3:19:15 PM
By Vickie Davies / October 24, 2022
Comment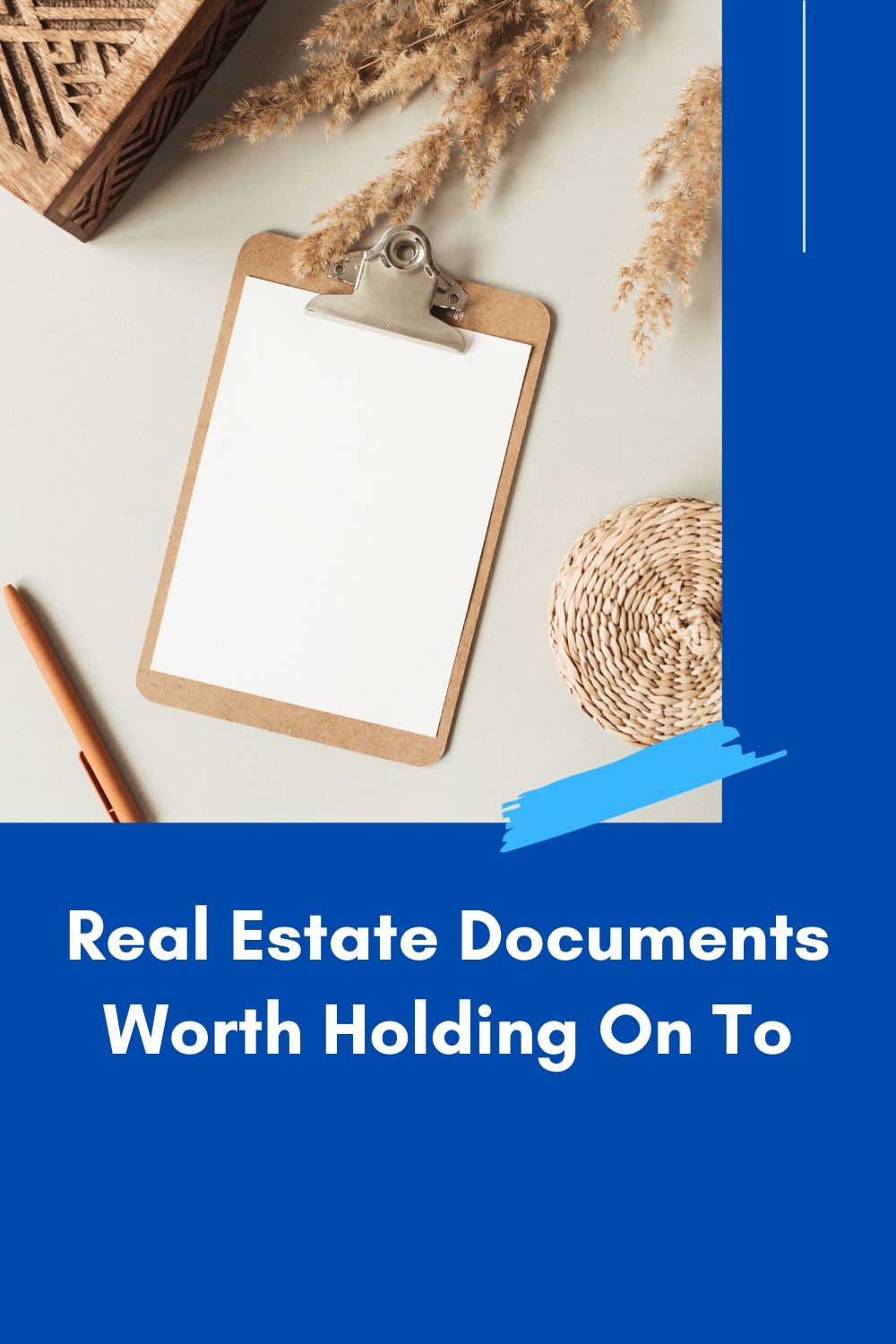 After a real estate sale transaction has been finalized you will be handed a large pile of paperwork. But do you really need to hold on to all of those papers? Will you ever need them again? What is the point of stuffing them away in a drawer or file cabinet?
The closing company handling the transaction and the home sale paperwork is required by law to keep a record of the closing documents as well as hand you a full copy. Some of these documents may come in handy in case you need to file a claim or protect yourself against one.
Here are the Most Important Home Sale Documents to Keep on Hand
Buyer Agent Agreement
When you make a real estate purchase with the help of a buyer's agent, you will sign an agreement. This is a contract between you and the brokerage agreeing that the agent is representing you.
The agreement confirms the terms of the business agreement between you and the agent and what you agree the agent will be paid and where the commission will come from.
It is important to hold on to this in case there is an issue with your agent during or after the transaction.
Purchase Agreement
This is the first paperwork that you sign when you make an offer to buy a home. This agreement is signed by both the buying and selling parties when they have come to a mutual agreement on the property purchase terms.
It is important to hold on to this paperwork as everything in the agreement must be performed precisely as stated. If either party fails to meet the terms of this contract, the deal could be considered over and there could be legal consequences.
Any addenda, amendments, or additional riders
This is paperwork stating anything that may alter or amend the terms of the purchase contract as the due diligence process plugs along. If an issue should arise such as a property line survey revealing that there is a fence built by a neighbor outside of the property lines these pieces of paper would state what would need to be done to fix the issue.
These are important to hold onto as they can sometimes cause further hiccups down the line if there is a party not upholding the agreed-upon negotiations. This gives you proof that both parties were aware and made plans for addressing the issue.
Seller disclosure
If a seller knows there is an issue with the property before listing the home they are required by law to communicate this issue to potential buyers. These laws do vary by state on what needs to be disclosed but every state does have required items that sellers need to be honest and upfront about if they have knowledge of them.
Documentation of a seller's disclosure is important to retain should you need to prove an issue was not completely and honestly addressed after purchasing the home. It helps you to have proof and hold the seller accountable should you need to bring your case to court.
Home inspection report
After having an inspection conducted by a professional real estate inspector the inspector will provide both the home buyer and the home seller a copy of the inspection report listing out any items they feel are potential issues with the property.
It is very important to make sure you keep this detailed list of items of concern with the property. Many times this will also include a photo of the issue. This gives you a legal professional proof of the issues the property has to help you address it with the seller as well as give buyers insight into what they need to pay attention to when they purchased the property.
Closing Disclosure
It is the duty of a mortgage lender to provide a borrower with a closing disclosure often referred to as a CD. This must be provided at the very least three business days before the final close of the sale transaction. This document spells out every single detail of the loan on the property.
This is important to keep on file for future reference for both keeping track of your mortgage and making sure the servicer is providing what they stated as well as filing for property taxes and taking any deductions.
Title insurance policy
Title insurance offers protection to the home buyer against competing claims of ownership of the property. Part of this process includes the insurance company doing a title search of the public records to make sure there are no liens against the property as well as fraudulent signatures on ownership documents.
This is vital to keep on hand to prove that you are the rightful and sole owner of the property. It gives proof that you did your homework to make sure there are no outstanding claims to ownership or liens.
Property deed
When you become the sole owner of a property you will receive what is called the deed. This is a legal document confirming ownership rights belong only to you. This document must be both signed by the purchaser and seller. This is often sent in the mail after title transfer documents are recorded in the public records office.
Holding onto this piece of paper is the only way to show that you legally own the property that you have purchased. You are the only person that holds this important document and it is required by law that you retain a copy of it.
For more information on purchasing real estate in Granbury Texas please contact us anytime.
More Homeowner Tips