Public Parks on the Shores of Lake Granbury
Posted by Vickie Davies on Monday, May 22, 2023 at 9:39 PM
By Vickie Davies / May 22, 2023
Comment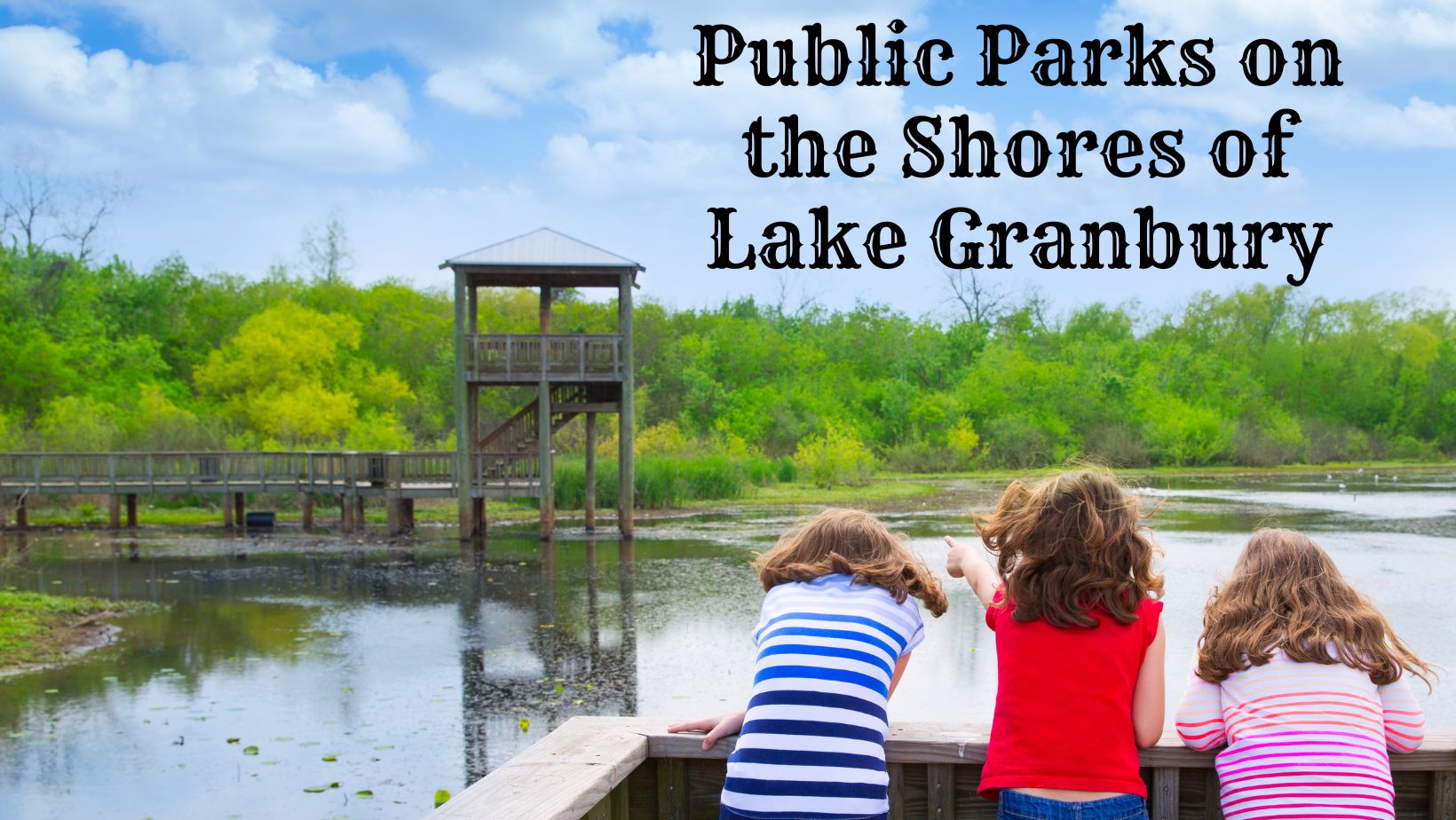 Granbury is an amazing town and one of the biggest draws to Granbury of course is Lake Granbury. If you just moved to Granbury and do not own a home right on the lake or in a community with lake access you may be wondering where you can go to enjoy some time on the lake.
Lake Granbury is quite large it is a man-made lake that was created in 1969 it is one of three lakes formed from the Brazos River with the use of a dam. The DeCordova Bend Dam is located on the south end and Lake Granbury makes up 33 miles. It's 75 feet deep with an 8310-acre surface area. It also has 103 miles of shoreline. This means there is plenty of space to access the lake, especially from one of the public parks on the lake.
Public Parks on Lake Granbury
De Cordova Bend Park
The De Cordova Bend Park is on the south end of the lake near to the De Cordova Dam. It is a great park that includes a boat ramp, a fishing pier, and restrooms.
City Park
This is the most widely known park as it sits in the heart of downtown Granbury and is the most visible public beach access to Lake Granberry in the city of Granbury. The park features a splash pad, kayak rentals, paddleboard rentals, tubes, bicycles, and more at the tiki hut the park is also within easy walking distance to downtown shopping and dining making it a very popular spot to access the lake.
Rough Creek Park
Rough Creek Park is located on the west side of Lake Granbury close to the Lake Granbury marina. It is a great spot on a hot summer day to enjoy some shady areas next to the water. Rough Creek Park has a public boat ramp, ample parking, and a fishing pier. You can find this park at 2209 S. Morgan.
Hunter Park
You can find Hunter Park on the west side of Lake Granbury just north of the city limits. Hunter Park offers a public fishing pier, boat ramp, plenty of green space to stretch out and play, and restrooms.
Thorpe Spring Park
The Thorpe Spring Park is just a tiny grassy area on the west side of Lake Granbury that offers a public access point for boats as well as a pier a picnic spot and some restrooms. It is a small space to get your boat in the water.
You don't have to live right on the lake to be able to enjoy the lake in Granbury. There are many great properties right on the lake or that offer lake access but there are also several other great properties within minutes of Lake Granbury that may come at a lower price tag and allow you to be just a few minutes from a public park where you can be on the lake in minutes.
If you are interested in finding available real estate in Granbury and surrounding areas please contact us anytime.