Programs That Help First-Time Homebuyers
Posted by Vickie Davies on Monday, March 14, 2022 at 7:43 AM
By Vickie Davies / March 14, 2022
Comment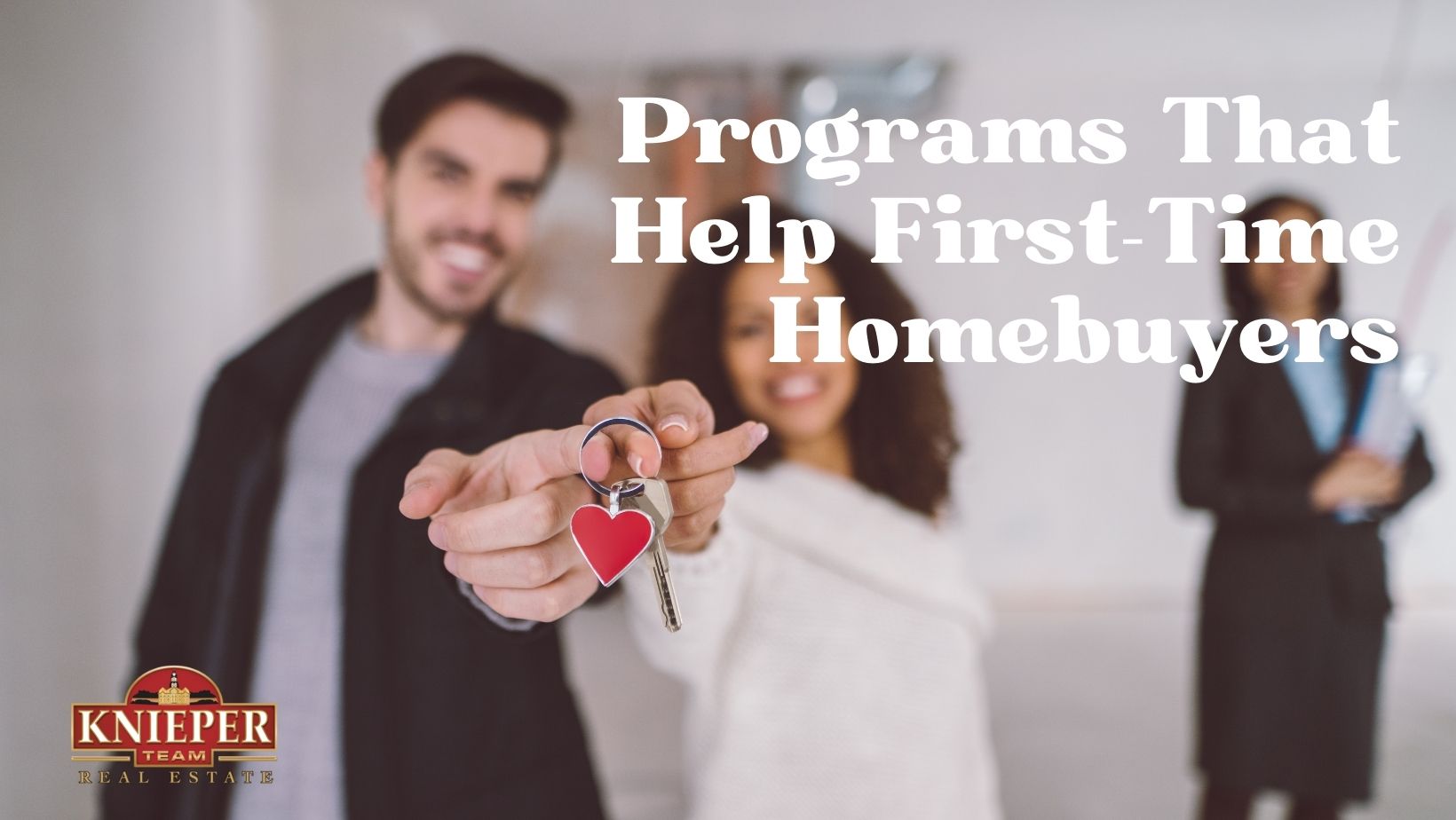 Purchasing a home can be one of the best uses of money to build wealth. Recently there have been many headlines sharing that the current housing market can be tough for first-time buyers to navigate. This is partially due to rising home prices and an increase in mortgage interest rates coupled with a very low inventory of homes and having to compete with buyers able to make significant cash payments.
But there are some programs out there designed to help first-time buyers get it into a home. It is worth looking into to see if one of these programs could help you as a first-time buyer to get into a home that you love.
These programs can offer assistance in the form of a grant to help cover a down payment or closing costs or mortgages with preferential terms and much more. Here is some good information to know about first-time homebuyer programs.
What is a first-time homebuyer program?
When it comes to homebuying there are many different assistant programs available especially to first-time homebuyers. Some of these come from a federal level and some are given out by state and local governments. And there are still others that are given out by private lenders.
For a majority of first-time homebuyer programs, the applicant will need to meet a certain income credit score and debt to income ratio. The specific requirements for each program will be different. It is a good idea to do your research on all the options available to you in your local area where you plan to purchase a home.
Is there a current federal first-time homebuyer credit for taxes?
In 2008 the federal government put into place a first-time homebuyer tax credit that enabled first-time buyers to easily purchase a home. This credit gave out up to $7500 when first introduced. It could be structured as an interest-free loan or a fully refundable credit. Later on, Congress increased the maximum credit to $8000 but only for homes purchased between 2008 and 2010.
There were some proposals to instate a first-time homebuyer tax credit of up to $15,000 for the year 2021 but the legislation did not come to fruition.
How these programs work
The goal of all of these programs is to make it easier for those who are purchasing a home for the first time to reduce any hurdles or large costs that could hold them back. Some programs offer free cash that you do not have to pay back in the form of a grant. Some programs offer help with the cost of housing in the form of a special loan not available to other types of buyers.
First-time buyer loans come with very low interest rates or can be forgiven once certain requirements have been fulfilled. In some cities and states, first-time buyers may be eligible for tax deductions or help from charities and nonprofits.
What is the easiest way to find these programs?
A great way to find first-time homebuyer programs that are available in your area is to consult the help of an expert real estate agent. They can help you to discover what plans are available or help you find a mortgage broker that could help advise you on the best first-time homebuyer programs available to borrowers currently.
For more information on purchasing a home in Granbury Texas and surrounding areas please contact us anytime.
More Great Advice for Home Buyers