Outdoor Spaces and Features All Homeowners Want Now
Posted by Vickie Davies on Thursday, June 3, 2021 at 9:50 AM
By Vickie Davies / June 3, 2021
Comment
Listing of homes for sale nowadays requires a well-designed backyard with modern features. The modern backyard is viewed as an extension of living areas. Buyers will always look at how the backyard looks and in no time make a judgment of how the living room looks like. We have prepared inspirational outdoor space design ideas to let homeowners have a second look at their home designs.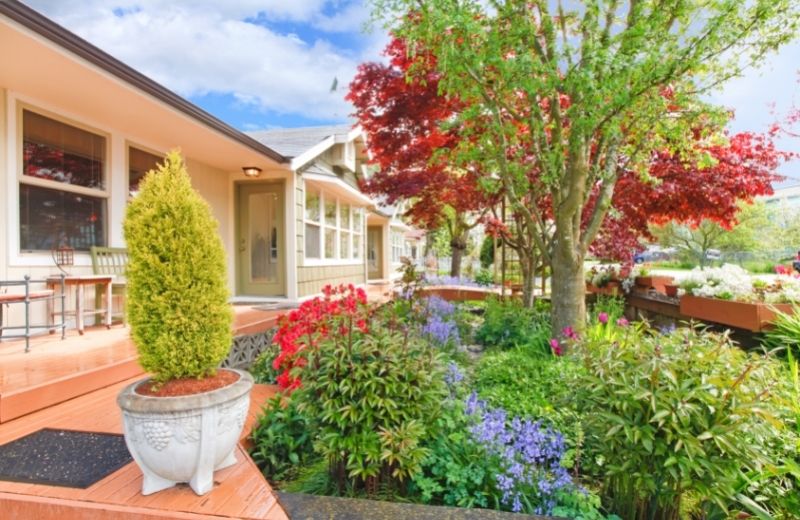 Outdoor wall decor ideas
To create a welcoming home as possible as you can, some wall decor concepts make your home outstanding and welcoming as well.
Adding your personal touch
There is no better way to make any space unique and personal than with your photographs! Print on the canvas some favorite photos of you, your family, and your friends. You can also combine different images to create a one-of-a-kind shape for a fun look. Then, hang them on the outside walls of your patio or deck.
Traditional outdoor wall art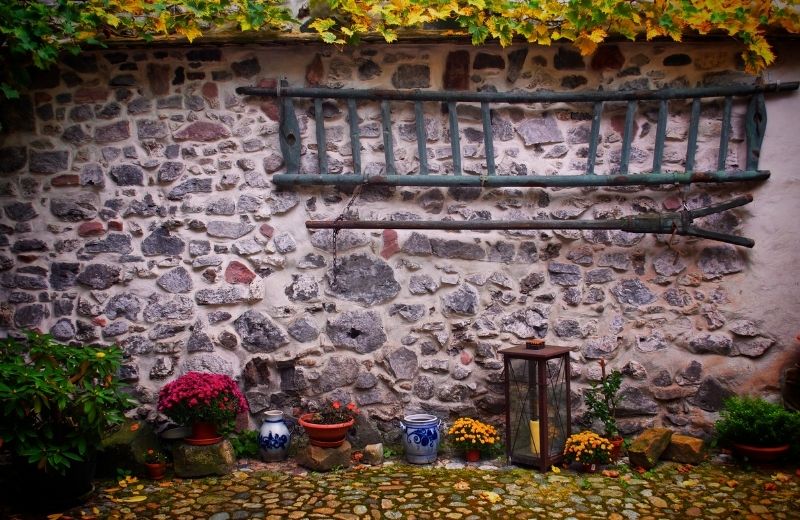 Handmade arts by skillful local artisans can make your backyard admirable. If you fantasize about the conventional local arts handmade by skilled artisans, you can include them in the outdoor wall decor. Photographs and posters can be put on verandas and on the patio. Because the arts are susceptible to harsh weather, it is your responsibility to ensure that they are not exposed to it. High humidity and direct sunlight can degrade the quality of art over time.
Related: When to remodel and when to tear down and rebuild
Natural stones and greenery
Consider planting some trees that will give a view of natural topography. In addition, natural stones will boost the natural feel. Some stones you should include are:
Limestone
Sandstone
Bluestone
Quartzite
Granite
Slate
Flagstone
Fieldstone
Some plant to put into consideration include:
Dandy man color wheel rhododendron (Rhododendron 'NCRX1')
Interstella pieris (Pieris japonica 'FARROW JRF')
Love child sweetspire (Itea virginica 'Bailteaone')
Ringo rose (Rosa 'ChewBullseye')
Tianshan® seven-son flower (Heptacodium miconioides 'Minhep')
Pools
Millennials who enjoy luxuries have an accelerated demand for pools among homeowners. For the time being, almost all homes for sale include pools as a critical outdoor feature. It is therefore of benefit to set some funds aside for this vital facility.
Outdoor Lighting
Outdoor lighting is intended to add professional interior design touches to your home's exterior. Lights and outdoor light fixtures are available in various sizes and styles, ensuring that there is something to suit every home. Some of the lighting you should incorporate in outdoor spaces include:
Motion sensor floodlights
Landscaping lights for pathways
Floodlights for large areas
Looking to spruce up your backyard? These tips can help get you there. Need to sell your Granbury home? Give us a call anytime.
More Tips for Sellers: