One Financial Factor That Can Help You Save Thousands of Dollars on a Mortgage
Posted by Vickie Davies on Thursday, April 27, 2023 at 9:57:21 PM
By Vickie Davies / April 27, 2023
Comment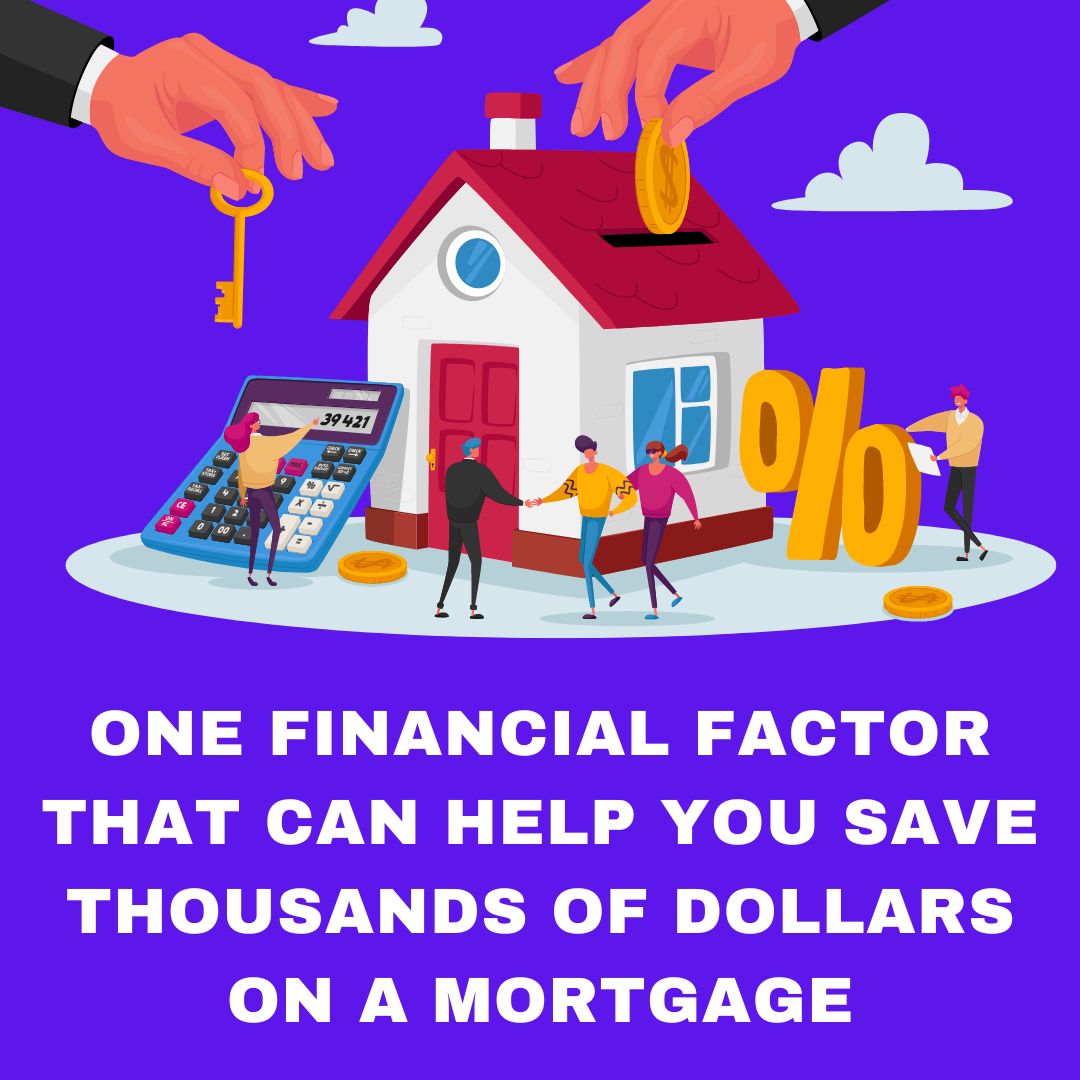 Purchasing a Granbury home brings a significant list of things to do. The first steps are finding a reputable and experienced real estate agent and looking for a mortgage that will help you to finance what may be the largest purchase you will make in a lifetime.
When it comes to shopping for mortgages you want to ensure that you will be offered the best rates possible so that Granbury homeownership is as affordable as possible. Getting your ducks in a row for your mortgage application is a smart plan. Some financial advisors will advise that the biggest duck is your credit score.
An Example of How Credit Score Can Save a Granbury Homebuyer Thousands
A credit score of 800 is seen as the best and highest rating. Of course, your rating can be even higher than this, but if you hit the 800 mark or above you will be offered the current lowest interest rate possible. As a person's credit score decreases their interest rate will increase. The minimum accepted credit score for mortgage loans is 620 for a traditional conventional loan. A person with a credit score of 620 may end up paying 1.5% more in interest than someone with a score of 800.
Over the lifetime of a 30-year fixed-rate mortgage, this can calculate to be hundreds of thousands of dollars paid in extra interest just because of a homebuyer's credit score alone. A credit score communicates a person's credit history and a credit history is a record of a borrower's proven responsibility to pay back borrowed money on time. Those with the best payment track records will receive the best offer.
How Can a Granbury Homebuyer Improve Their Credit Score?
It can really "pay" off to increase your credit score before applying for a mortgage to purchase a home in Granbury. And the good news is that it really does not take a huge amount of time to do so. Here are some ways to bring up that credit score.
Start By Checking Your Credit History
It is not uncommon for someone to have information on their credit report that is incorrect. Look over your credit report at the details to make sure every bit of information impacting your score is correct. If there is something wrong contact the company that reported it and ask for a correction.
Pay Down Debts
If you have high balances on other debts do whatever you can to get them paid down. Your credit usage is a big factor in your credit score. Especially if you are holding credit cards at the maximum balance/credit limit. This can also save you money on interest as well as free up your money to put toward your down payment. It will also improve your debt-to-income ratio making your chances of a better mortgage interest rate even better.
Make Sure Payments are Made on Time
Now that you are sure everything is right on your report and you have the balance on your debts at a better level, make sure that payments are being made on time or early. This has a very big impact on your credit score. It is a huge factor in showing your dependability to pay back money loaned out to you. Payment history accounts for a whopping 35% of your credit rating.
Improving your credit score really can go a long way in your ability to obtain the best interest rate possible on a mortgage and receive acceptance for the best mortgage products currently available to you.
For more information on purchasing a home in Granbury please contact us any time.