New Waitress Bot 'Hired' at Big O's
Posted by Vickie Davies on Monday, October 4, 2021 at 2:24 PM
By Vickie Davies / October 4, 2021
Comment
Big O's Simply Delicious, is a Stephenville local favorite and now eatery of Granbury Texas. They recently "hired" a new waitress robot for the Granbury location, putting a new spin on automated service.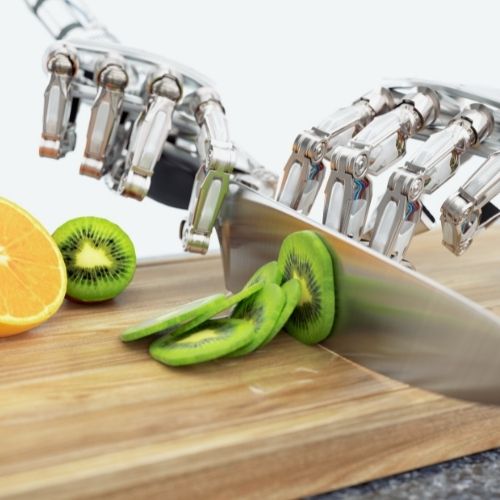 This fun new waitress robot is named Amy, and she stands just under 5 feet tall. She's a cute robot with a head and face and a touchscreen monitor. She holds two trays that enable her to carry food to customers.
The owners of the deli say that all of the tables have been programmed into the robot and she can take food to each and every table in the restaurant. Though she could completely do this job all on her own as she takes the food out to customers there is always a human coworker there to go out with her. Basically, Amy helps to bring the trays of food for the human workers and is a fun way to bring a smile to the customers' faces. Amy the waitress bot talks and rolls around and wears her own apron and skirt. Out of the many different choices for serving robots available, the owners chose this one because she looks more human. This makes her more fun to engage with.
Amy was purchased during Covid to enable a contactless food delivery system to cars in the parking lot at the deli's 1st original location in Stephenville. The original Big O's is very popular in Stephenville. In bringing Amy to Granbury the owners are hoping to build even more popularity for Big O's Simply Delicious in the town of Granbury.
The original name for Big O's was Simply Deli in Stephenville. It opened 14 years ago on College Street before moving inside Rockin' P, which is one of Stephenville's most popular bars. This location did not end up working out however and they moved the deli to a new place and gave it the new name of Big O's Simply Delicious.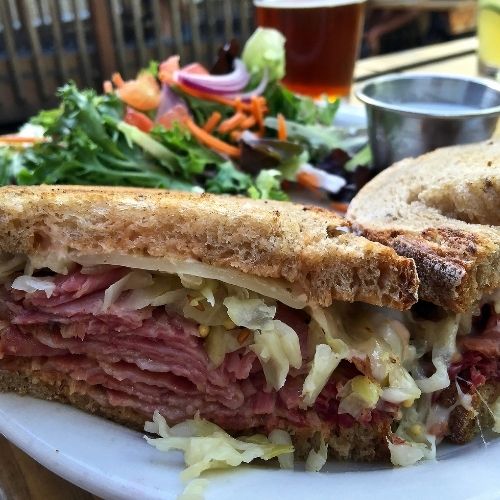 The owners opened the second location in Granbury on July 6th. It has been their goal to have the second location for the past three years. Their goal is to bring delicious food and make people happy in Granbury. Big O's Simply Delicious serves breakfast and soups, salads, and sandwiches. Their goal is not to serve competing dishes that other local staple favorite restaurants serve in the area, but to provide a new level of food and a twist on comfort food favorites to enhance the town of Granbury, not compete with what is already here.
The most popular menu item in the new Granbury location is the Reuben sandwich. It is rye bread with pastrami and swiss cheese, sauerkraut, and traditional or Dijon mustard. The menus at both locations are identical, the biggest menu hit in Stephenville is the chicken salad. The owners plan to keep both location menus identical because they hope to eventually franchise out into more locations. In the state of Texas, the rules are you need to have three operating restaurants following the same model to begin a franchise. The next location will not be for at least another 12 months say Big O's owners. They are considering the towns of Weatherford or Waco for their next restaurant location.
This new locally owned restaurant is located at 1302 South Morgan St. and it's open from 7 AM to 3:30 PM but closed on Sundays. The owners look forward to getting to know the people of Granbury and providing excellent customer service. For more information, you can visit their website at bigossimplydelicious.com
For more information on living in Granbury Texas, including Granbury real estate, please contact us anytime.