New Outdoor Kitchen Trends for Lake Homes
Posted by Vickie Davies on Monday, April 26, 2021 at 9:27 AM
By Vickie Davies / April 26, 2021
Comment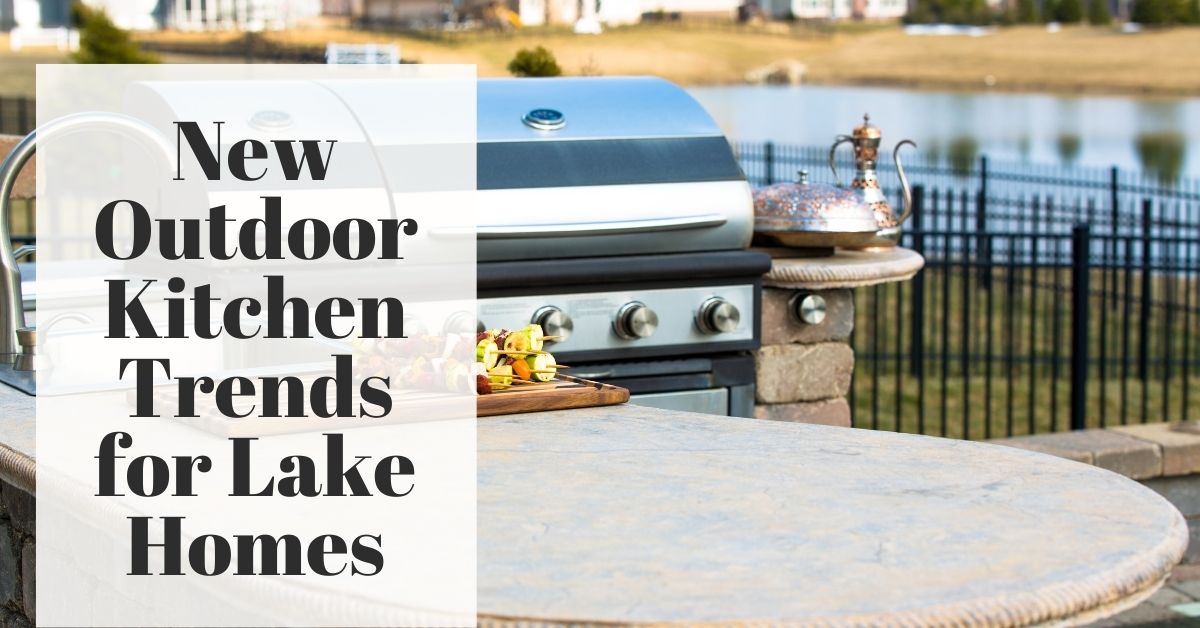 When the pandemic hit just before the spring of 2020 it left a lot of us stuck in our homes with fewer options of getting outside. This turned homeowners to find new and creative ways to love their own backyard again. Outdoor kitchens have become increasingly popular since the pandemic and even though outdoor activities are more available now, the outdoor kitchen trend is here to stay.
When hosting guests or just wanting to enjoy your outdoor space at your lake house, outdoor kitchens are a great amenity. If you are the one cooking, for instance, it gives you the opportunity to cook and still be a part of the party.
Here are some of the most popular outdoor kitchen trends to give some inspiration for the outdoor spaces at your lake house.
Outdoor Pizza Oven
What could be cooler than having your own gourmet pizza oven right in your backyard? Outdoor pizza ovens are growing in popularity and we are not surprised. Who doesn't like pizza? Not only do they make one of the world's greatest foods, but some pizza ovens also make a nice architectural focal point.
Larger Open Concept Kitchens
Outdoor kitchens first gained popularity in the 2000s seeing them in more and more homes, especially lake properties and properties with pools. Back in the 2000s, they were built small and compact. Today more outdoor kitchens are being built with a larger footprint and very similar to an open concept kitchen you would find inside your home. Some of the most popular are being built with bar space so guests can be right next to you at the counter while you cook.
Tile and Natural Stone Counters
A countertop built to last is definitely important for an outdoor space. The most durable of materials include tile and stone and as such more and more people are using them not just as an option that will last a long time, but one that looks good too.
Covered Patios
A covered area that allows the homeowner to use the space all year long is becoming a high demand for outdoor kitchen builders. A roofed structure with open-air walls is great for those that plan to use the outdoor kitchen all year long. Rain? Who cares? Cold? There are great outdoor heaters you can place in the roofline.
Fire Pits with Grills
Everybody loves a fire pit to hang around when the air starts to get chilly or the sun goes down. Now fire pits are being designed with grills so that you can have your whole meal prepared right there.
For more information on lake homes in Granbury Texas please contact us any time.
All Lakefront Home Buying Tips