Mistakes to Avoid When Choosing to Have a Home Built in Granbury
Posted by Vickie Davies on Tuesday, March 7, 2023 at 2:09:40 PM
By Vickie Davies / March 7, 2023
Comment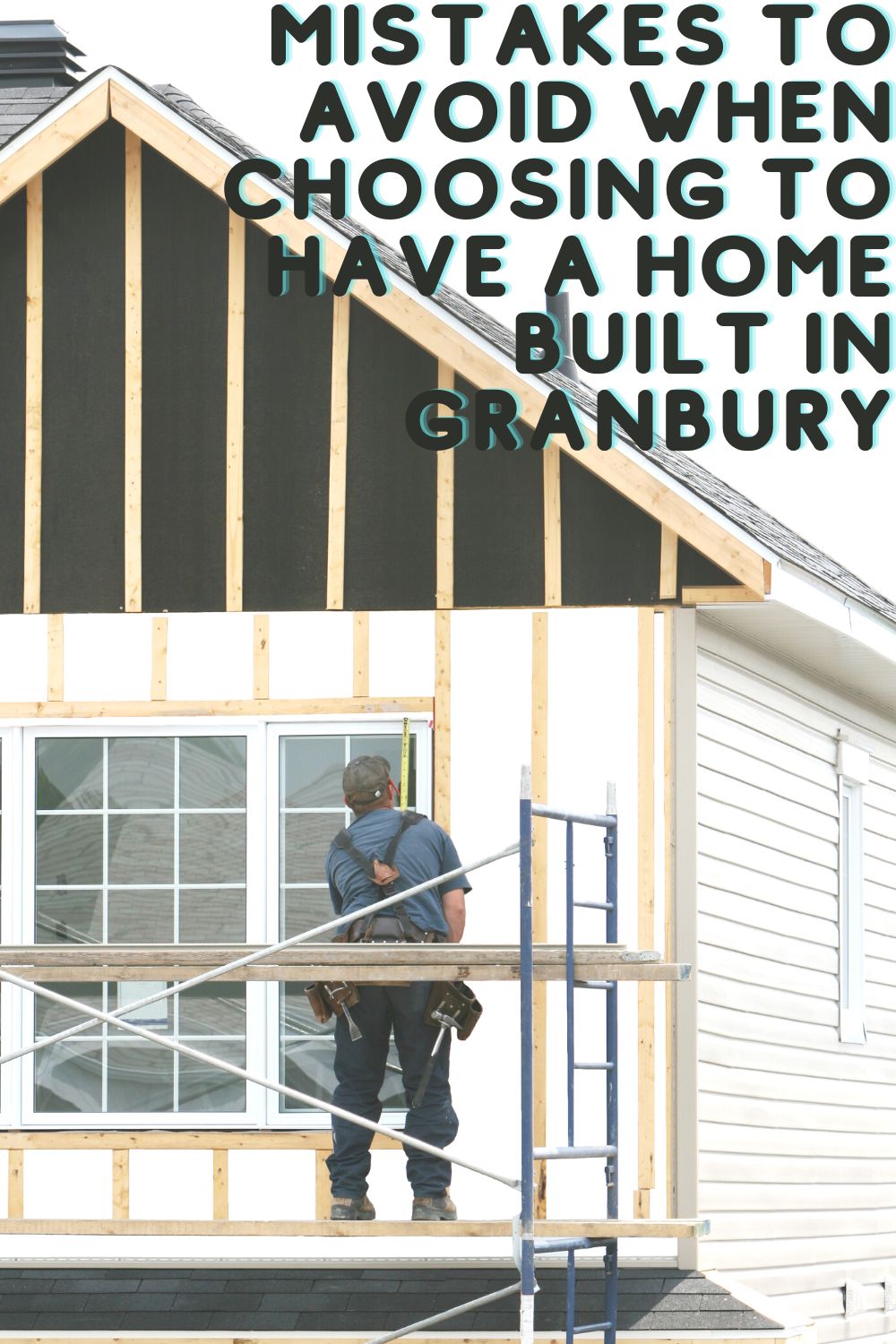 With inventory remaining low on resale homes many home buyers are choosing the option of purchasing land and having their dream home built. This is not just an increasing trend in Granbury homebuyers it has become more popular across the country.
Purchasing land and having a home custom-built exactly the way you want it is a dream come true for many homebuyers. But there are some things to consider when having a home constructed from the ground up specifically the way you want it.
Here are some mistakes to avoid when having a Granbury home custom built
Not hiring all of the needed help
Some Granberry buyers make the mistake of only hiring a contractor to get their home built. Investing a lot of time to make sure you have the home you want and building it from the ground up will take a team beyond the contractor/home builder alone. You want to make sure that you are employing other professionals to help get the end result you are envisioning. This can include an interior designer, an architect, and other professionals with specialized training. It may take a bit longer but it will be well worth the extra time.
Using the first home builder you find
In the same way, you want to make sure you are hiring just the right cake maker for your wedding; you want to make sure you are employing the right builder for your home. Make sure that you are interviewing several builders and asking for samples of their work and the ability to talk with people they have built homes for. Make sure to do your homework on each builder beyond the information they give you. Go online and check reviews from third-party sites. Drive by houses they have previously built. Gain as much information as possible.
Trying to save a buck on the location
Building a custom home is going to cost a significant amount of money. One area you want to make sure you do not cut corners with your budget is the location of your dream home. You may have the home you have always loved but if it is not in a great location you will still end up with buyer's remorse. Not only is it good to check that you will love living in the location it is also smart to look into the possibility of hooking up water and electricity to your home in this spot. It can be a big headache to find there are bigger complications with getting these systems installed in your home than you originally planned.
Expecting the entire project to stay on time
Construction on any level whether it be a new home or remodeling of an older one is never a clear-cut business. There are always unexpected things that pop up that can get in the way of the timeline for your home build. This could be things like delays in receiving materials, an emergency popping up with one of the people you have employed, weather conditions, or dealing with permitting. It is always good to make sure you hold the project timeline with a loose hand but not too loose. You also don't want to be too lenient with your contractors and getting the project done.
Not including a buffer in the budget
Contractors can give a good estimate of what your home build will cost but it is always important to remember that this is an estimate. The word estimate means that it is not an exact set-in-stone number. With any construction project you want to make sure that you have an extra amount of money also referred to as a buffer to cover any unexpected extra costs of the project. It is recommended to have a 10% buffer at a minimum but a 20% buffer is even better.
Once the home is complete it is always a smart idea to have a professional third-party inspector come in and take a look at the home. Even though the home is brand new and you have been making sure to communicate with your builder throughout the process it is always best to be extra sure that the home is in the pristine condition you expect it to be when it is ready for you to move in.
For more information on real estate in Granbury Texas including land for sale please contact us anytime.