Maintaining a Lake Home in the Off Season
Posted by Vickie Davies on Tuesday, October 18, 2022 at 12:34:01 PM
By Vickie Davies / October 18, 2022
Comment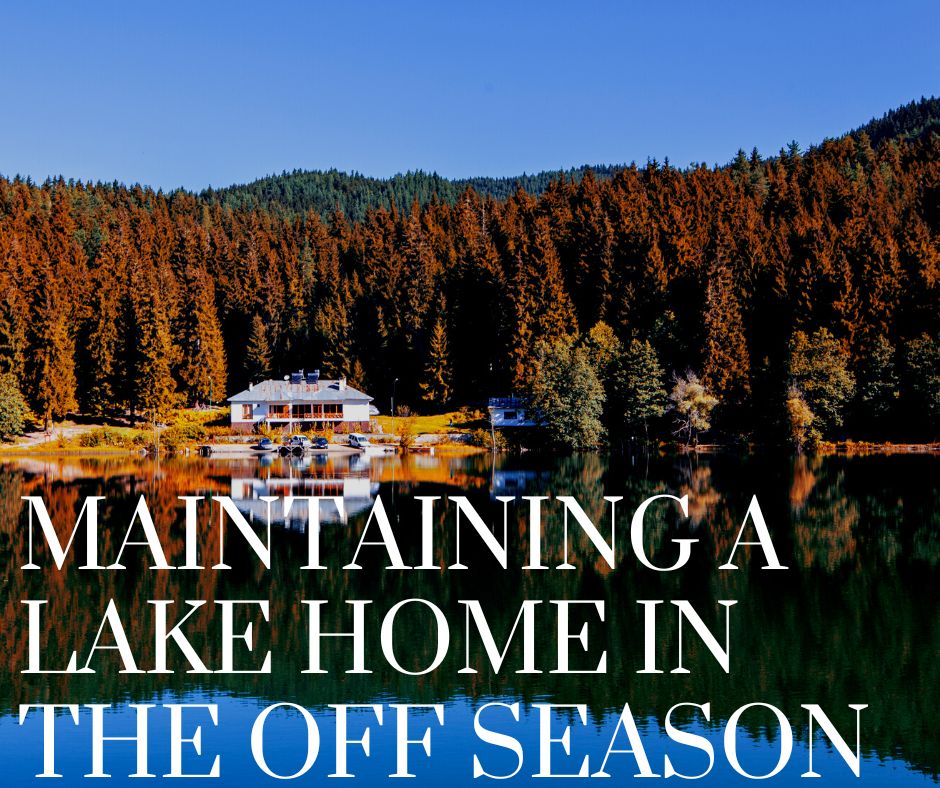 We're officially into the time of year when daylight is shorter and shadows are longer. This means it's time to start planning to get some much-needed maintenance done during slower seasons at your lake house. Especially if your home on Lake Granbury is your second residence.
A little time spent on maintenance in the fall can save a lot of time and money when winter comes. Here are some tips for preparing your lake home for a season of non-use.
Turn off the gas
It is always a wise decision to shut off gas appliances and elements such as the water heater in an extended time of absence from your lake home. If your water heater is gas-powered make sure to drain the water from the heater after turning the gas off.
Turn off the water
It is also a good idea to shut off the main water valve to the property to help ensure that pipes do not burst or freeze. During cold months the biggest home maintenance issue is flooding from piping issues.
Turn down the thermostat
Keep the thermostat set at a temperature of 5 to 10° above freezing point. If the home is in a warm humid climate make sure to have a humidity indicator and dehumidifier installed for long periods of no use in the home. A great way to be able to do this is with a smart thermostat that allows you to program and change your climate control from your smartphone.
Unplug appliances
If turning off all of the power to your home is not the best option for your lake home consider unplugging electric appliances like televisions, ovens, microwaves, and even small items like coffee makers and more.
Clean out the refrigerator and freezer
If you keep separate food items in your lakehouse make sure that you clean out all of these items before you head into a season of giving your home and rest. You don't want to return two items that are really gross and decaying.
Take measures to prevent bugs and rodents
Make sure any dried food goods are placed in airtight containers unable for pests to access them. Also, put away any soap bars as these also attract mice and rats. Make sure to wash out all trash containers thoroughly as well. All of these things will help to keep mice from finding something interesting as well as other pests.
Consider putting lights on timers
A home that is sitting empty for some period of time can be attractive to squatters or thieves. Make it look like there is someone on the property at all times by installing some light timers that go off at various different times of the day. This will give the illusion that someone is always in the home.
For more information on real estate on Lake Granbury and surrounding areas please contact us anytime.